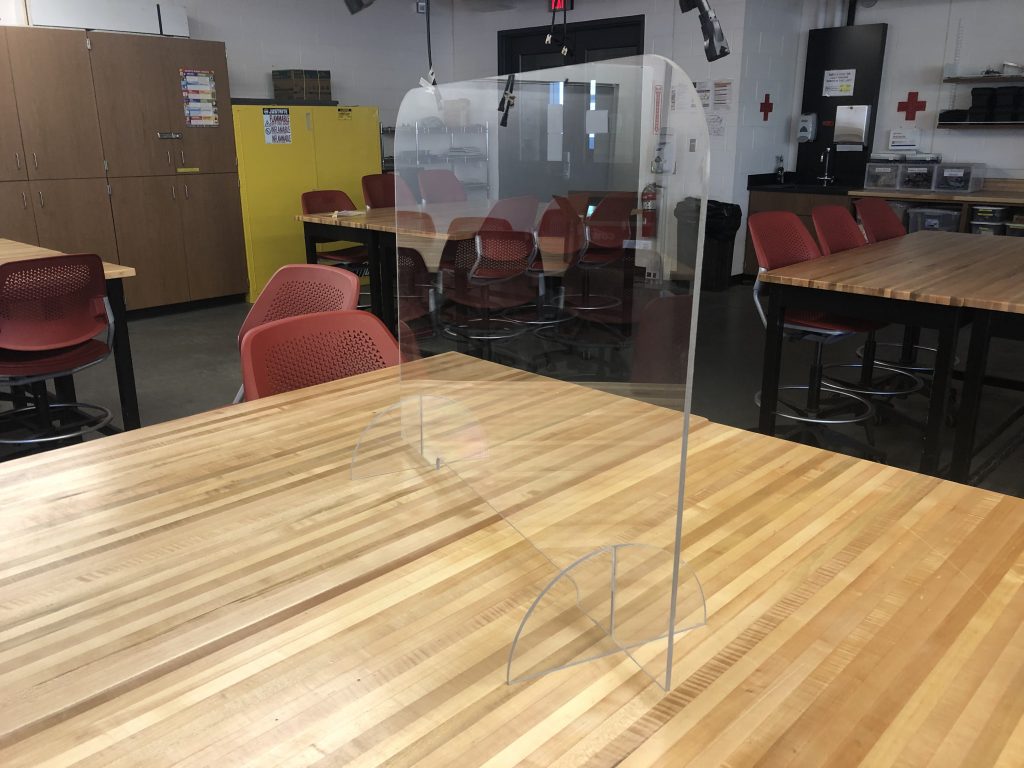 After a virtual department meeting in May, Hoa Chi took it upon himself to create Plexiglass desk shields to be used once employees start working in the office again rather than purchasing them from an outside company.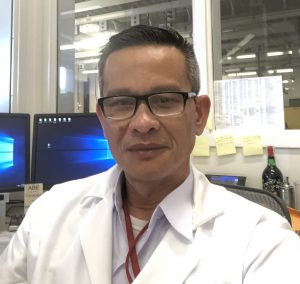 Chi, a teaching lab coordinator in the agricultural and biosystems engineering department, typically helps students with research projects and engineering seniors with their capstones. He oversees the use of a water jet in the ABE lab. 
When Chi realized he could fill a need for the ABE department to help minimize the risk of spreading COVID-19, he went about creating five shields as prototypes. The waterjet is used to cut ¼ inch Plexiglass from 4-foot by 8-foot sheets to create the table-mounted or hanging shields. 
"ABE has special manufacturing equipment, a waterjet, that makes it easy to create shields for our faculty and staff quickly and inexpensively," said Steve Mickelson, ABE department chair. 
The "Flow Mach 2 Abrasive Waterjet" is capable of cutting a number of materials, including Plexiglass, steel, wood, rubber and other materials. Once 2D drawing is submitted of the detailed design needed to cut the material, the waterjet begins its work. 
"If we can help prevent the spreading of the virus, that will be wonderful," Chi said. "We can save money, and we can get it done quick."
Once Mickelson shared with College of Engineering leaders the shields they planned to use in Elings and Sukup, conversations started about Chi cutting enough shields for the whole College of Engineering and all eight departments.
"I hope it will be used to help everyone who needs it," Chi said. "I hope that it is useful and benefits the university community and other departments."
As of right now, Chi has about 50 to 60 requests for desk shields and is able to make them for anyone who needs one within the Iowa State community.