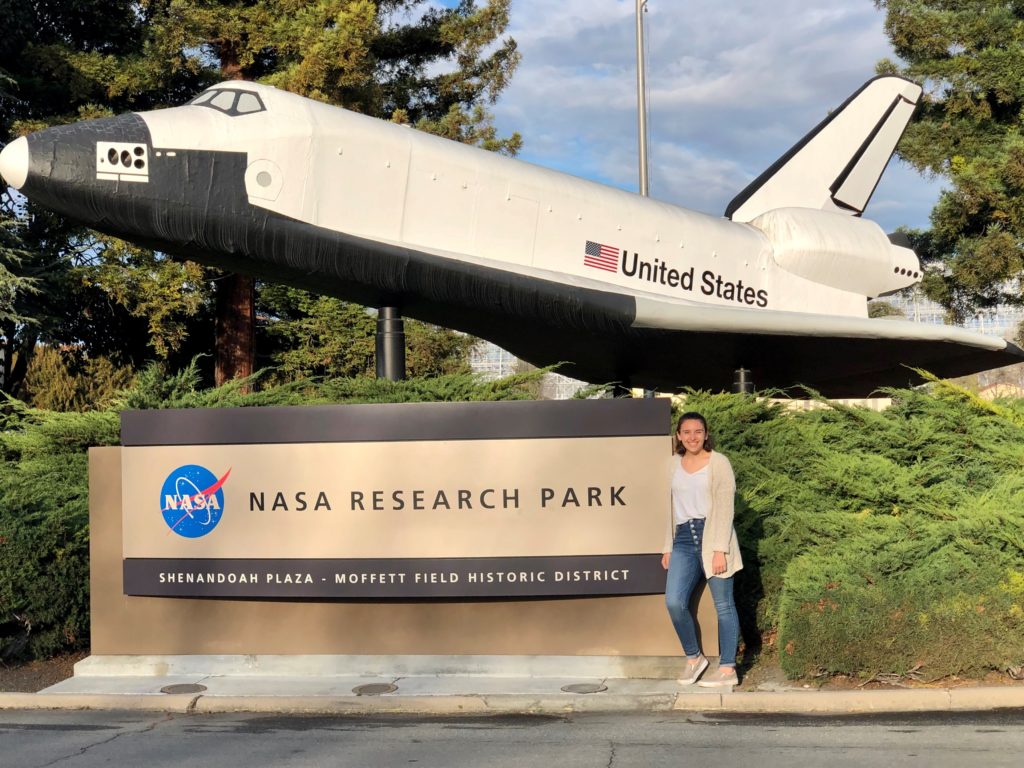 From New Jersey to Australia to Michigan to California and back to Ames, Sara Mayne has done a lot during her short time as a mechanical engineering student at Iowa State University.
Mayne grew up in South New Jersey, east of Philadelphia. She was attracted to STEM at an early age because of her parents, Gigi and Joseph, who both work as programmers that studied computer science at Penn State University. She was also influenced by her oldest sister, Kristina, who studied civil engineering at Penn State.
"When I was a kid, I wanted to be just like her," Mayne said of her sister.
However, Mayne bucked the family trend of attending Penn State, and instead opted to pursue her studies at Iowa State. She remembers visiting Iowa State's campus on an uncharacteristically warm February day – temperatures were in the 60s as she recalls – and she immediately fell in love with the picturesque campus and all that it had to offer.
"I wanted that big school feel and that big college town community, like my parents and sister had at Penn State," said Mayne. "I loved the hands-on Boyd Lab inside Hoover Hall and also the fact that they have a high-level football team. It just seemed like I'd really fit in here."
Again deviating slightly from her parents and sister, Sara Mayne decided to study mechanical engineering (ME). She said her decision was influenced by her time on the FIRST robotics team in high school. She liked designing and building the mechanical components for the robots and felt that ME was her best path to continue to develop these interests.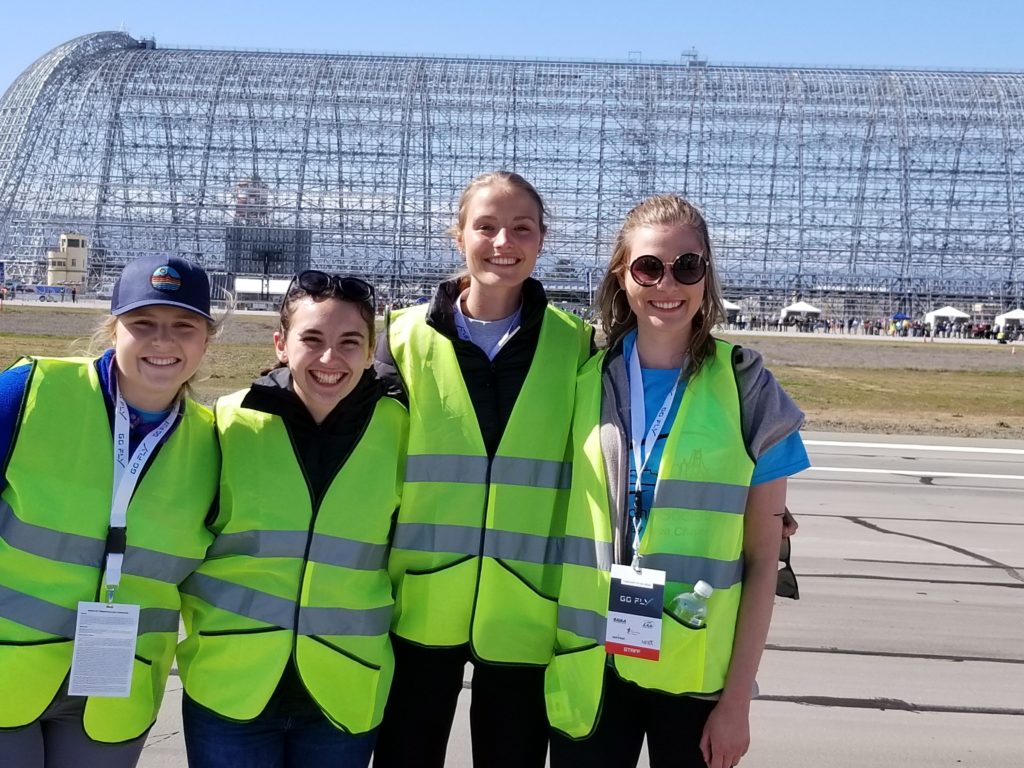 Classes such as M E 170: Engineering Graphics and Introductory Design and M E 270: Introduction to Mechanical Engineering Design further cemented her interest in the design and fabrication processes. She said that she liked M E 170 because it allowed her to design a project using the SOLIDWORKS software. During this process, she discovered that she could combine her analytical skills with her creative side. She actually took the project that she designed for this course and presented it during the Spring 2018 Engineering Pitch Off contest and was ultimately named runner-up.
"Then for M E 270 we're solving a real world problem and manufacturing it ourselves. That helped me work through the entire process of designing and building and modifying things," she said.
Just as these two courses have contributed positively to her professional development, she cites two ME faculty members as being just as impactful:  Paola Pittoni, assistant teaching professor; and Gloria Starns, associate teaching professor.
"I was in Dr. Starns's office hours like every day last semester for our dynamics class. She gave me interview advice and was just a really awesome professor," said Mayne. "Dr. Pittoni was my M E 170 professor and is also the faculty advisor for SAE Supermileage. She even wrote me a letter of recommendation for the internship I ended up getting with NASA."
During the Spring 2020 semester, Mayne served as an aeromechanics intern at NASA's Ames Research Center in Mountain View, Calif. She worked on three main projects during her three and a half month stint.
The first project utilized the structural analysis skills she developed in the ME curriculum back in Ames. She also relied on the SOLIDWORKS software that she has been trained on at Iowa State. These were used to validate the structural analysis of a future Mars helicopter.
The second project she said was similar to her M E 270 course. For this, she designed and tested the locking and actuating arms for a six-blade Mars helicopter. This project was unfortunately cut short when the COVID-19 pandemic forced NASA to close down most of its research park.
However, she was able to complete the internship and for her final weeks she relocated to Arizona and worked remotely from her aunt's home. For this third project, she did a trade study on the folding legs of a Mars helicopter to optimize the use of space in the aeroshell for its journey to Mars.
In addition to the NASA internship, she completed an internship with Nexteer Automotive in Saginaw, Mich. During the summer of 2019. Back on campus, she is a member of Alpha Sigma Kappa, a social sorority for "Women in Technical Studies" and the Society of Women Engineers (SWE) student group. She cites her study abroad experience at the University of New South Wales in Sydney, Australia as one of her favorite Iowa State memories.
"Studying abroad was so much fun," Mayne said.  "I got the travel bug and ended up visiting various cities on Australia's east coast as well as New Zealand and Indonesia while I was over there."
She cites late nights in Parks Library as another of her favorite on-campus memories.
"I pretty much live in Parks Library and have met lots of my friends there," she said. "I remember all of the times of staying there until like 3:00 in the morning studying with friends, then needing to get up for an 8:00 a.m. final that next day."
Mayne plans to complete her B.S. in ME in Fall 2021. After graduation, she wants to go on for a master's degree and after that, hopes to work in either the aeronautical or automotive fields for an employer like NASA, SpaceX or Tesla.
"I want to work for one of those places that's really pushing the envelope in terms of technological innovation!"