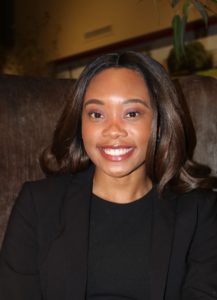 Cyclone Engineer Brianna P. Lawton, a doctoral student in the Civil, Construction and Environmental Engineering Department, recently received a Fulbright U.S. Student Award from the U.S. Department of State in Washington D.C. The Fulbright U.S. Student Program is the flagship international educational exchange program sponsored by the U.S. government.
Lawton is one of three recipients from Iowa State University to receive the Fulbright award for the 2020-2021 school year. The Fulbright U.S. Student scholarship is awarded to students not solely on merit but considers the leadership, academic and/or professional achievement of the grantee.
"On the global context, receiving a Fulbright award is very prestigious, so I was very excited and honored, not just to represent Iowa State, but the U.S. at large," Lawton said.
Lawton's fellowship application package, which helped her receive the award, highlighted her research project that will take place in Ghana, West Africa. Lawton will work in collaboration with the Kwame Nkrumah University of Science and Technology (KNUST) to evaluate driver behavior and roadway infrastructure on rural roads in Ghana to promote traffic safety protocols that can ultimately contribute to decreasing crash fatalities.
"Transportation is something that everyone in the world pretty much uses, whether that's commuting back and forth to work every day in a small town like Ames or transporting agricultural goods from a rural village in Ghana, we all need and use transportation systems," Lawton said. "I enjoy transportation engineering because I can touch several hundreds of thousands of peoples' lives per day through teamwork contributions."
Lawton became interested in research related to transportation through internships, undergraduate research, and her experience as a research assistant at the Institute for Transportation. Having a personal connection to Ghana after hearing stories from her peers and colleagues about how crash fatalities have personally impacted their lives, Lawton realized that Ghana was a viable study area for her proposed research.
"In the U.S., we suffer from a high rate of crash fatalities, especially on rural roads, but I
realized that other countries face similar issues," Lawton said. "And Ghana was one of them. When I started doing my research, outside of medical issues like malaria, I found that crash fatalities was and is a major cause of death in Ghana."
One of Lawton's main goals during her time in Ghana is to bring global communities together through her research.
"Ultimately I really do hope that my research can serve as a catalyst for bringing global communities together, building cross continental networks, broadening the scope of research to a global perspective, establishing partnerships and collaborations for the future because I truly believe that diversity, unity, and equity across disciplines is the key to solve common global issues with sustainable and innovative solutions," Lawton said. "I think this research can be a foundation to establishing a framework of how we (the global community of transportation engineers, planner, and professionals) can approach road safety studies dynamically."