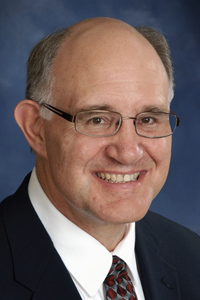 Vernon Schaefer, James M. Hoover Professor in Geotechnical Engineering at Iowa State University, has been selected for induction into the Academy of Distinguished Alumni for the Via Department of Civil and Environmental Engineering at Virginia Polytechnic Institute and State University.
Schaefer's award citation states: "The Academy of Distinguished Alumni recognizes alumni of the Via Department of Civil and Environmental Engineering for their accomplishments and commitment to the department, the college of engineering and the university; to the profession of engineering and other careers; and to the communities, the states, and the nation in which we live. Distinguished alumni serve as examples to undergraduates, graduates, and recent alumni as to the role they are expected to play in continuing support to the university, to the civil engineering profession, and to society as a whole."
Schaefer is an accomplished educator, researcher and administrator and is a registered professional engineer. In his work at Iowa State University's Department of Civil, Construction and Environmental Engineering, Schaefer has conducted groundbreaking research in the field of geotechnical and materials engineering. He specializes in a variety of topics, including concrete paving systems and ground reinforcement and improvement. Throughout the years, Schaefer has received many awards for his research and professional service.
Schaefer is active in a number of professional organizations, including the American Society of Civil Engineers and Geo-Institute, International Society for Soil Mechanics and Geotechnical Engineering, Transportation Research Board and the American Society for Engineering Education.
The official induction ceremony will take place on Thursday, April 2, 2020, on the campus of Virginia Tech.