At just 23 years old, Grayson Burgess's company has already generated more than a quarter million dollars in sales.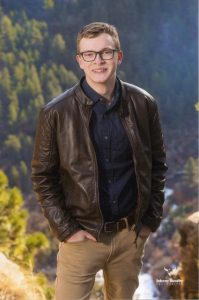 Burgess, senior in mechanical engineering, founded Comic Sandwiches, an Iowa-based company that designs and manufactures movie-quality replicas, props and memorabilia for fans of comic books and superheroes. His customers range from diehard comic book and superhero fans to companies looking for a unique way to brand themselves through art and other products.
Burgess launched the company in 2015 to help pay tuition and other expenses. Initially, he created comic book frames by sandwiching comic books inside two pieces of plexiglass. Hence, Comic Sandwiches.
"I pivoted when people showed more interest in a Captain America shield I had made for fun than in the frames. I further developed that idea of a unique prop that most people are unable to see, let alone buy," said Burgess. "We now produce around 40 products, shipped to 21 countries globally, and have done work for companies like Netflix, Paramount Studios, and The Department of Justice."
Burgess grew up in Cedar Rapids, Iowa, and as a kid had an interest in both superheroes and STEM. He was exposed to engineering through his involvement in FIRST LEGO League in middle school, then in high school became involved with the robotics team at Linn-Mar High School.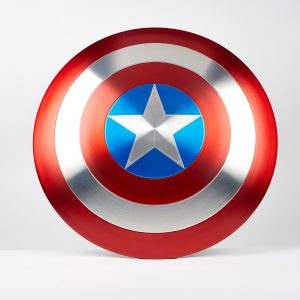 "I learned a lot of new skills including CAD as well as machining and manufacturing techniques, which I improved through high school and utilized them for starting my company. Mechanical design fascinates me and I love to see something new created from different mechanisms," he said.
His interest in robotics brought him to Iowa State University, where he is majoring in mechanical engineering. He's applied much of what he's learned in M E 324: Manufacturing Engineering to his business.
"It has helped me refine processes in the manufacturing aspects and make things more efficient," he said, adding that Marketing 340: Principles of Marketing and the Pappajohn Center for Entrepreneurship have also provided him with the skills and support to effectively manage his business.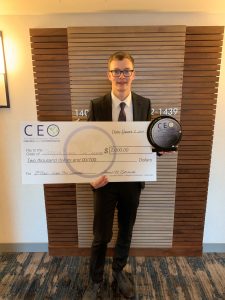 This summer, Burgess participated in Iowa State's pitch competition at the Iowa State Fair, and earlier this semester he attended the Collegiate Entrepreneurs' Organization Global Conference in Tampa, Florida. He went to just learn from other students and network, but ended up applying for the pitch competition on a whim. He gave his 90-second pitch three separate times, landing in the top 16 out of 80 contestants, advancing to the top 6 and finally finishing in 3rd place with $2000 in prize money.
"I was very grateful," said Burgess. "The encouragement of Gracen Kostelecky, Diana Wright, and Judi Eyles, of the Pappajohn Center really helped me do well. They are the ones who gave me the opportunity to win Collegiate Entrepreneur of the Year and that was truly an amazing feeling that all the hard work I had done was vindicated."
Burgess plans to complete his studies in fall 2020 and hopes to get a job with "a company that has optimized manufacturing for adaptability, such as 3M." He will continue to operate Comic Sandwiches but has other interests as well.
"I love working on my car and designing new components for it, as well as creating new art projects that implement engineering and CNC manufacturing," said Burgess. "It might not be the norm, but engineering and learning new skills in the process is a lot of fun for me."