A 1999 article in Visions magazine, produced by the Iowa State University Alumni Association,
informed many aspects of the reporting in this four-part series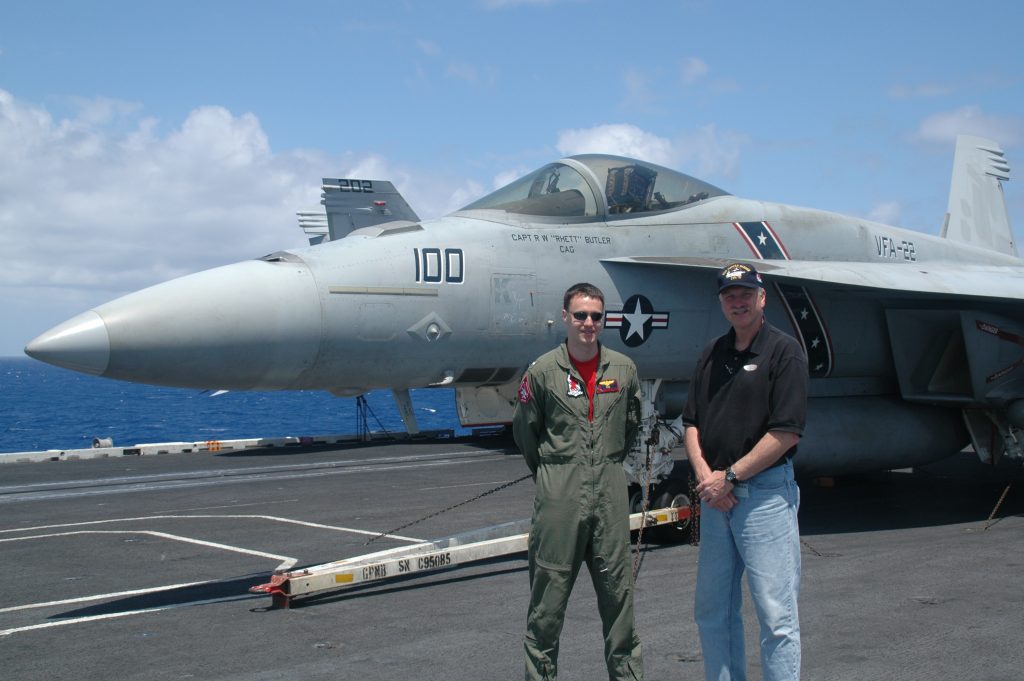 Even though he was the fourth generation from his family to attend Iowa State, Ian Liggett did so because he liked the university, not because he wanted to be carry on a legacy.
Growing up in central New Jersey, Ian Liggett didn't have the Midwestern ties that his great grandfather (John T. Liggett), grandfather (John R. "Jack" Liggett) or father (John M. Liggett) had. Much like his father and grandfather, Ian grew up playing sports, namely basketball, soccer and tennis. As a National Merit Scholar, he could have gone almost anywhere he wanted, including many of the Ivy League schools that were much closer to home. So when he told his high school guidance counselors that he was seriously considering Iowa State University, they seemed puzzled that he'd go halfway across the country for college.
Ian arrived in Ames in the fall of 1998, and followed in his predecessors' footsteps by majoring in mechanical engineering (ME). Even he admits he's not entirely sure why he chose to study ME, other than thinking it would provide him with a skill set to help him to find a good job after college.
"At the time I didn't fully grasp what mechanical engineering meant," he said. "Growing up in suburbia on the East Coast was different than growing up in the Midwest where many of my classmates grew up helping their parents fix things on the farm."
Though Ian may have been an East Coaster by birth, his father and grandfather instilled in him many Midwestern values such as hard work, respect and dedication. His father still gave him a hard time about his East Coast roots.
"My dad would always joke that he was mad he raised a couple of damned easterners," Ian said with a laugh.
Ian followed in his father and grandfather's steps by pledging to Tau Kappa Epsilon (TKE) fraternity. He served as his chapter's treasurer and fondly remembers many of his fraternity's team building activities such as assembling lawn displays for homecoming and designing floats for the VEISHEA parade.
"It was fun to see those things come together," he said. "Obviously they came together at the last minute a lot of the time but it always worked out in the end."
As a collegian, Ian also served as treasurer of the Golden Key International Honour Society. He attended the organization's regional and international conventions whenever possible.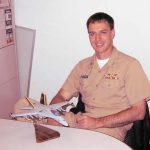 Though Ian was a mechanical engineering student (with a second major in marketing), it was an aerospace engineering professor who had the most profound impact on him as a student. Ian took dynamics with Dale Chimenti, who is still on the aerospace engineering faculty today, and said he remembers him and his classmates urging Chimenti to go easier on the exams.
"In the end we compromised," said Ian. "He didn't fail us but he didn't just give out straight As either."
Ian completed his ME degree in 2003 and after graduation began training to become a U.S. Navy fighter pilot. His father said he did this because despised the idea of working in a cubicle, office setting. After training, Ian became a FA-18E/F Super Hornet pilot and was deployed to the Western Pacific and North Arabian Sea. Ian also provided air support for missions in Afghanistan, as part of Operation Enduring Freedom, which was the military response to the September 11 terrorist attacks.
Ian actually reconnected with Chimenti, the aerospace engineering professor, when he came back to campus for homecoming in 2009. Ian, who was then a lieutenant in the Navy, spoke to a couple sections of Aer E 351: Astrodynamics I to discuss his experiences in the Navy. After his commissioned Navy service, Ian remained in the Navy Reserve and in just the last six months transferred over to the Air Force Reserve.
These days Ian lives in Niceville, Florida with his wife, Cynthia, and five-month old son, Wyatt. Though he is now more than 1,000 miles separated from Ames, he remains connected to Iowa State by following the football and basketball teams. He had the opportunity to see the basketball team live in action when they played in the 2016 Advocare Invitational in Orlando and said that next fall he'd like to return to Ames with his family for a football game.
READ: Part I John T. Liggett
READ: Part II John R. (Jack) Liggett
READ: Part III John M. Liggett