Steve Mickelson is the 2019 recipient of the Association of Technology, Management, and Applied Engineering (ATMAE) Faculty Excellence Award.
Mickelson is the current chair of Iowa State University's Department of Agricultural and Biosystems Engineering (ISU ABE). He has held this position for eight consecutive years.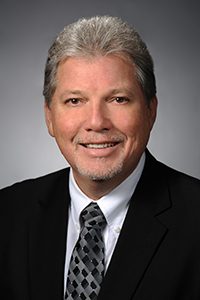 This award recognizes the superior performance and achievement of up to three ATMAE members from two-year institutions and up to three ATMAE members from four-year institutions, including graduate faculty. It is intended to celebrate those who have demonstrated a record of excellence and achievement in their professions.
Mickelson received this award at the 2019 ATMAE Annual Conference Awards Luncheon on Nov. 6-8 in Charlotte, North Carolina.