The first year of Hannah Christensen's Cyclone Engineering journey has taken flight with her involvement in the Iowa Air National Guard.
The freshman in industrial engineering was inspired to join the military in the footsteps of her three brothers, now veterans of the Air National Guard. She recently had the opportunity to participate in the Iowa Air National Guard flyover at the Iowa State vs. Oklahoma State football game.
Veterans Day has a special meaning for Christensen: Last year, she graduated from basic military training on Nov. 11th. On this Veterans Day, we are thanking Christensen and members of the armed forces alike for their service to our country.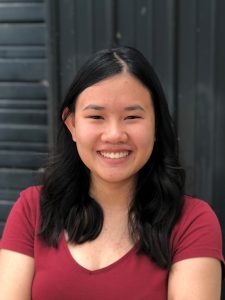 Lauren Arner
On this Veterans Day, Lauren Arner, an Army ROTC cadet and senior in computer engineering, is expressing her gratitude for the men and women who have served our country.
Arner's fascination with technology and her desire to problem solve led her to her Cyclone Engineering major. Upon graduating in the spring, Arner will commission as a second lieutenant in the U.S. Army Reserves. In the future, she would like to work in cybersecurity both in the private and public sector.
"Veterans Day to me is a special day where we thank all those who have served in the military and honor those who have died protecting our country," Arner said.