After being singled out as the only girl in an electricity class her first year of high school, Erin Mitchell swore she would never pursue a career in the STEM field. Now, a decade later, she works as an industrial engineer for Collins Aerospace in Melbourne, Florida.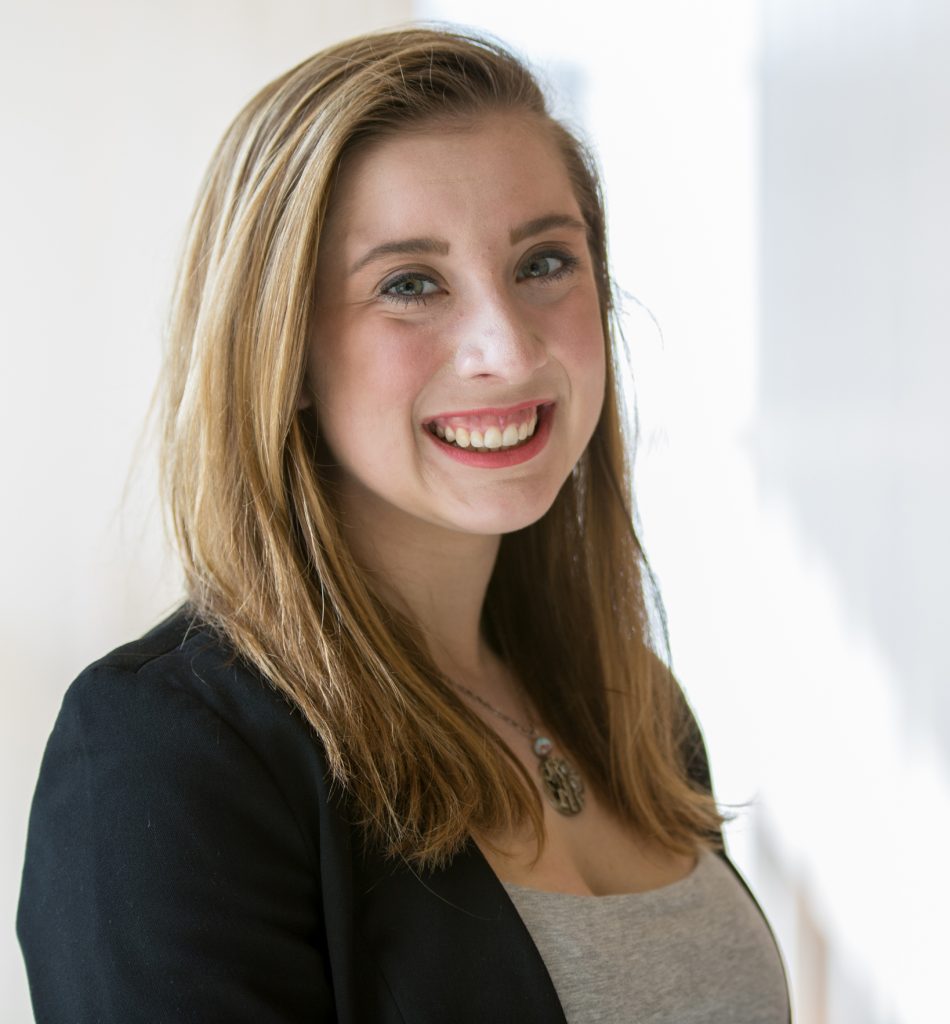 Mitchell, an alumna of Iowa State University's industrial engineering (IE) program, remembers being the only girl in her high school electricity class with 18 guys. She said that one day one of her classmates asked why she was taking the class and even said "You're not good at this."
"That turned me off STEM so fast, and even though I was really strong in math and science, I swore off engineering because of that comment," Mitchell said. "Obviously, that didn't work out because I'm an engineer now, but that is why it is so important to connect with and empower women."
In addition to her work with Collins, Mitchell also serves as the chief financial officer of Reinvented, Inc., a national non-profit organization aimed at encouraging girls and young women to pursue careers in STEM fields. It was that unfortunate exchange with a classmate her freshman year of high school that inspired her to empower young ladies in similar situations to stick with it.
Mitchell was born in Dallas, Texas, and grew up in Minneapolis, Minnesota. Her friend, Kelsey Draus, an alumna of Iowa State's materials engineering program, suggested that Mitchell consider Iowa State for college. After visiting the campus and watching Draus blow glass in the old Gaffer's Guild studio, she was hooked. Then after a second visit, this time for an Experience Iowa State day, she knew Ames was truly the place for her. Once on campus, she felt that IE was a good fit since it allowed her to combine her technical abilities with her people skills.
"I get to work with people every day to make things better," she said.
Two courses from the IE curriculum have been especially applicable to the work she does today: I E 222: Design & Analysis Methods for System Improvements with Leslie Potter and I E 577: Human Factors with Rick Stone.
"Leslie's focus on the operator and knowing why they come to work every day has been the basis of my success. It refocused my role as an IE," said Mitchell. "Then in Dr. Stone's class, I gained an understanding of how to design a system with the operator's comfort and ease-of-usability in mind."
Outside of the coursework, Mitchell was also involved with the Iowa State SAE chapter, the WiSE program, Team Neutrino, FIRST LEGO League and the National Center for Women in Information Technology. As a student, she also completed internships with Rockwell Collins and UTC Aerospace Systems.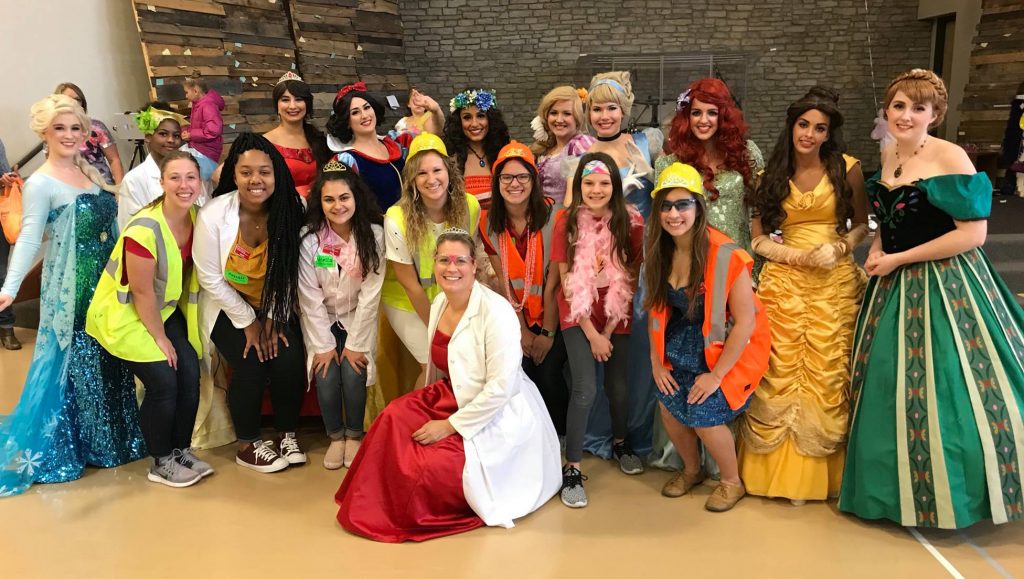 "I remember after SAE cabinet meetings on Tuesdays, a group of us would all go to Perkins for half-priced pie and spend hours there chatting about everything under the sun," she said. "I also fondly remember attending the STEM Princess Ball when I was a student role model for WiSE. It was so fun for all of the elementary students and role models to dress up like princesses and participate in hands-on STEM activities."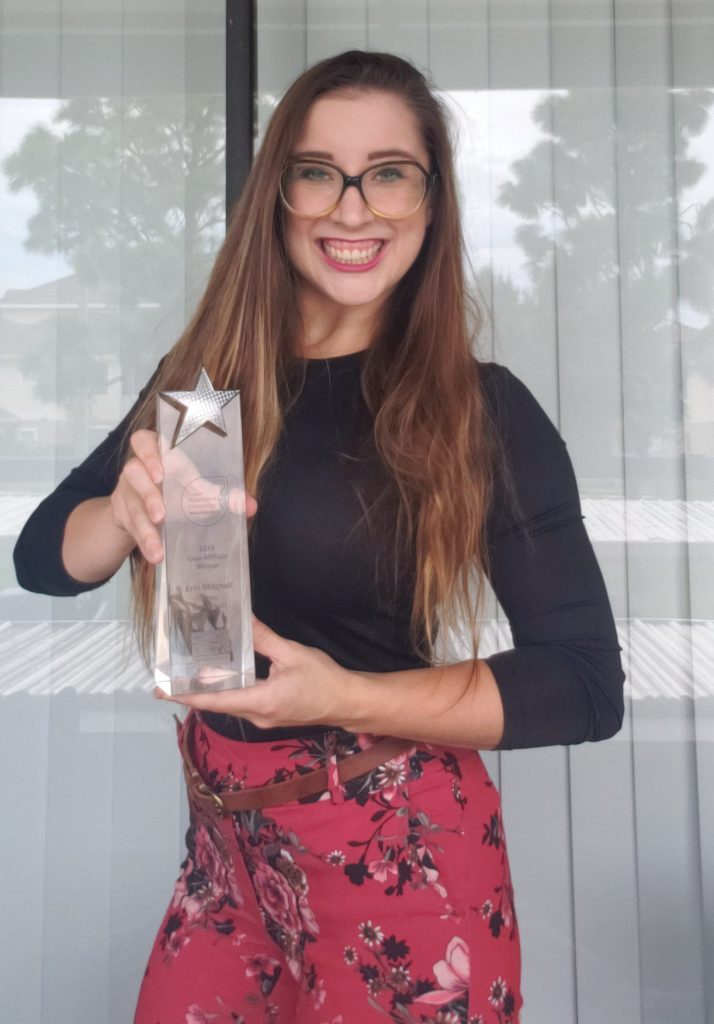 Mitchell completed her studies in spring 2018, graduating with a MBA, B.S. in IE, and a minor in French. Her first job after graduation was in the Rockwell Collins Operations Rotation program. As part of the program, she had stops in Cedar Rapids, Iowa; Wilson, North Carolina; and Melbourne, Florida. She currently has a more permanent position with New Product Introduction at Collins.
"I'm working on the transition of programs from the design phase to the manufacturing floor: ensuring the programs are cost-effective, designs are feasible and reliable, and there is a clear execution and support plan in place for the program," she said.
Outside of work, she loves traveling, having recently visited Salt Lake City, Indianapolis and Raleigh, just to name a few. She's also physically active, running and participating in Tough Mudder events. Over the summer, she ran a half-marathon at the Grand Canyon and this spring she will participate in her first triathlon.
Though she now lives nearly 1,500 miles from her alma mater, Mitchell said Iowa State University will always have a special place in her heart.
"Iowa State gave me a home away from home. Iowa State gave me a launchpad for my career and a network of Cyclones I can connect with everywhere!"