Seven Cyclone Engineers will receive College of Engineering and Iowa State University Alumni Association awards at the ISUAA Honors and Awards Ceremony on Oct. 25 during Homecoming week.
ANSON MARSTON MEDAL by the College of Engineering
Iowa State University established the Anson Marston Medal in 1938 in honor of Anson Marston, the first dean of engineering. The Marston Medal recognizes alumni of the College of Engineering for outstanding achievement in advancing engineering science, technology or policy having national and international impact in academics, industry, public services, government or other venues.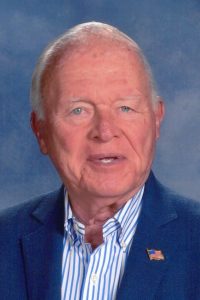 William Gardiner, general engineering '55, Cleveland, Ohio
William (Bill) Gardiner has been a successful salesman, entrepreneur, CEO, and philanthropist in the 65 years since he graduated from Iowa State. Gardiner was offered a sales job for Trane Company in 1955, and in 1962 he bought the assets of the company and started GARDINER. Gardiner was president and CEO of GARDINER from 1962-2014, and he has been chairman since.
GARDINER is consistently ranked as one of the top places to work in northeast Ohio, taking the no. 1 spot on the Cleveland Plain Dealer list every single year the honor has been given. Following a 55-year relationship with Trane that led GARDINER to be one of the company's most valuable franchises, Gardiner led the company through a successful transition to Daikan Applied and Daikan North America. GARDINER continues to be one of the leading HVAC distributors in northeast Ohio, with more than 220 employees and 2,500 clients.
In 2005, Gardiner and other representatives of Trane saw the need to further educate young engineers in the fields of technical sales, management and entrepreneurship. Through this vision, the Iowa State University College of Engineering's popular and well-regarded sales engineering minor was created and supported by the Trane Engineering Sales Fund endowment.
The Gardiner Family Foundation actively supports numerous community, education, and health related organizations in northeast Ohio and around the country, including at Iowa State. More than 250 Iowa State students have received scholarships supported by the Gardiner Family Foundation.
Gardiner is a life member of the ISU Alumni Association and belongs to the Order of the Knoll President's Circle.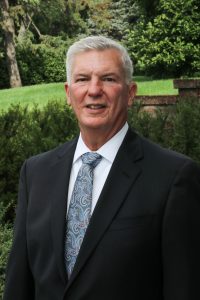 Gary Gates, engineering science '72, Omaha, Neb.
Gary Gates has more than 40 years of experience in the electric power industry, including nuclear power plant operations. He began his career as a reactor engineer and retired as president and CEO of the Omaha Public Power District.
During his career with Omaha Public Power District (OPPD), Gates oversaw the continuous optimization of both the utility's nuclear and coal energy operations in the face of rapidly growing customer demand and the challenges of floods and cybersecurity threats. Under Gates' leadership, OPPD received 13 consecutive awards for residential customer satisfaction from J.D. Power and Associates and exceeded goals for renewable-sourced energy production and sustainable facilities and practices.
Gates is serving as lead director and chairman of the governance committee of Mutual of Omaha, board member of Streck Laboratories, and a member of the Nuclear Power Committee of the Emirates Nuclear Energy Company in Abu Dhabi, United Arab Emirates.
He has served on boards for many professional and community organizations and events such as the Institute for Nuclear Power Operation, the College World Series and Make-A-Wish Nebraska. Gates and his wife, Kathy, were awarded Humanitarians of the Year in 2012 by United Way of the Midlands. Gates was also inducted into the Omaha Business Hall of Fame in 2016.
In addition to his ISU degree, Gates holds a master's degree in engineering from the University of Nebraska-Lincoln and an MBA from Creighton University. He and Kathy have three children and ten grandchildren.
PROFESSIONAL ACHIEVEMENT CITATION IN ENGINEERING by the College of Engineering
The PACE Award was established in 1968 to recognize superior technical or professional accomplishments in research, development, administration, education and other engineering activities. The citation recognizes alumni eminently known for their professional competence and creativity.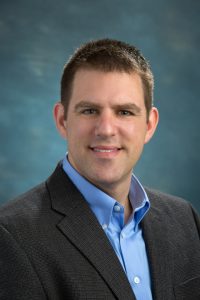 Brian C. Anderson, Ph.D. chemical engineering '02, Libertyville, Ill.
Brian Anderson is a biopharmaceutical technical organization leader, supporting new product commercialization, marketed product manufacturing and continuous improvement of pharmaceutical products. He serves as vice president of operations science and technology for pharmaceutical products at AbbVie, directing a team of 150 scientists and engineers globally who are technical leaders in their fields and support products across AbbVie's product portfolio.
Anderson received a B.S. in chemical engineering from the University of Illinois at Urbana-Champaign in 1998 and was a postdoctoral fellow at Northwestern University after earning his PhD from Iowa State. He has worked at AbbVie (formerly Abbott Laboratories prior to AbbVie becoming an independent company) for 16 years in a variety of technical and technical leadership roles.
As an Iowa State graduate student, Anderson was recognized for academic achievement and received the Miller Graduate Fellowship and the ISU Research Excellence Award. Anderson was also involved in the Chemical Engineering Graduate Student Organization, ISU Graduate Student Senate, and the Memorial Union Board of Directors.
Anderson is married to Yanhui Hu (MS '01 statistics, PhD '02 chem engr). They are annual members of the ISU Alumni Association.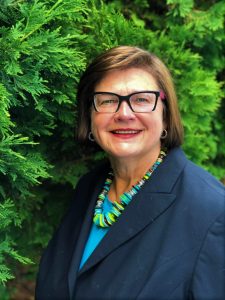 Maria Bennett Westfall, chemical engineering '77, Woodbury, Minn.
Maria Bennett Westfall recently retired from 3M after 41 years of leadership in manufacturing, R&D, project management, quality and regulatory management and business management across heath care businesses.
During her successful career, Bennett Westfall's passion was the development of new technologies and products that bene t patients and improve health outcomes. In a time of dramatic changes in the health care industry, she contributed her expertise to industrial boards, professional associations, editorial boards and government agencies in support of evolving regulations – both in the U.S. and internationally.
Bennett Westfall is a licensed professional engineer in the state of Minnesota. In addition to a degree in chemical engineering from Iowa State, she also received an MBA from the University of St. Thomas. Bennett Westfall is an active volunteer with Guardian Angels Church and mentor to several aspiring leaders. She is married to Dr. Mike Westfall (DVM '79), and they are parents to two Iowa State alumni.
Bennett Westfall is a sustaining life member of the ISU Alumni Association and a member of the Order of the Knoll.
YOUNG ALUMNI AWARD by the College of Engineering
The Young Alumni Award recognizes Iowa State University alumni, age 40 and under, who have excelled in their professions and provided service to their communities.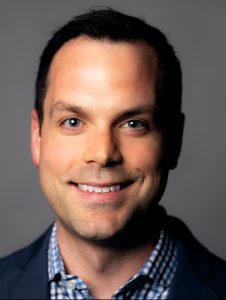 Michael Anctil, chemical engineering '08, Charlottesville, Va.
Michael Anctil is a pharmaceutical engineering leader quickly on the rise. In just a few short years, he's advanced from associate engineer to associate director of sterile technical operations at Merck, one of the largest pharmaceutical companies in the world.
Anctil currently manages technical teams for antibiotic and sterile active pharmaceutical ingredient (API) and drug product manufacturing, optimizing production processes for chemical components used to create widely-used, life- saving medications. He leads team strategy and continuous improvement and is recognized for his skill in root cause analysis.
While a student at Iowa State, Anctil was involved in numerous campus organizations, including Tau Beta Pi engineering honor society, Omega Chi Epsilon chemical engineering honor society and the American Institute of Chemical Engineers. Anctil was also community advisor for the Department of Residence for three years.
Anctil is a life member of the ISU Alumni Association and member of the Order of the Knoll.
ALUMNI MERIT AWARD by the ISU Alumni Association
The Alumni Merit Award was established by the ISU Club of Chicago in 1932 to recognize ISU alumni for outstanding contributions to human welfare that transcend purely professional accomplishments and bring honor to the university.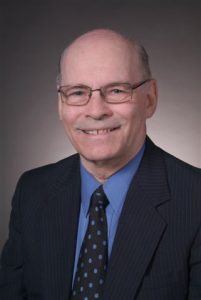 Max Porter, civil engineering '65, MS '68, Ph.D. '74, Ames, Iowa
Iowa State University Professor Emeritus Max Porter has dedicated his career to raising the structural standards for buildings worldwide. As a celebrated longtime faculty member in ISU's Department of Civil, Construction, and Environmental Engineering and president of Porter Engineering, LLC, he is considered one of the world's foremost structural engineering experts.
Porter has been part of many significant emergency response efforts throughout his career. He was president of the Structural Engineering Institute on Sept. 11, 2001, when the U.S. World Trade Center and Pentagon structures were attacked by terrorists, and he helped appoint the teams that investigated the structural collapses at each facility. Porter also played a key role in investigating the 2008 structural damage to Cedar Rapids, Iowa, after flooding caused the sixth-largest Federal Emergency Management Agency (FEMA) disaster declaration in U.S. history.
As a leader with the American Society of Civil Engineers (ASCE), which has recognized him with its top honor of distinguished membership, Porter has been part of numerous committees that have developed building standards. He has served as president of six organizations. Today, in retirement, he remains active as chair of ASCE's Fiber Composite and Polymer Standards Committee and vice chair of the Codes and Standards Committee.
Porter is past recipient of the Masonry Society's President's Award and TMS John B. Scalzi Research Award; the Structural Engineering Institute's Dennis Tweksbury Award; ISU's Joseph C. and Elizabeth A. Anderlik Faculty Award for Excellence in Undergraduate Teaching; the Iowa Board of Regents' Faculty Excellence Award; the Iowa Engineering Society's Anson Marston Award; and the National Society of Professional Engineers' Outstanding Young Engineer of the Year honor.
Porter and his wife, Monica ('69 home ec journalism, MEd '93), are Cyclone Club members, Order of the Knoll President's Circle and Campanile Society members and ISU Alumni Association life members.
ALUMNI MEDAL by the ISU Alumni Association
Established in 1948 to recognize ISU alumni for long loyal service to the university through alumni-related activities, the Alumni Medal is the premier award given to alumni by the ISU Alumni Association.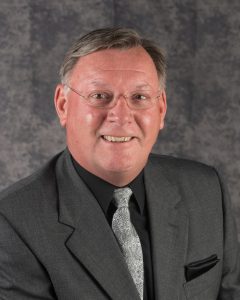 Craig K. Denny, civil engineering '71, MS soil engineering '73, Lenexa, Kan.
Craig Denny has provided a lifetime of service and philanthropy to Iowa State University. As a donor to the College of Engineering, College of Human Sciences and the ISU Alumni Association, as well as a longtime volunteer with both the ISU Foundation and Alumni Association, Denny has made a transformational difference on campus and for Cyclones everywhere.
Denny and his late wife, Terry ('71 elementary ed), created endowed scholarships on campus and through the Alumni Association's Cardinal & Gold Scholarship program. They endowed the James M. Hoover Chair in Geotechnical Engineering and helped create the Richard L. Handy Professorship in Geotechnical Engineering. Following Terry's death, Craig endowed the Terry Peterson Denny Classroom in the School of Education and the Craig K. and Terry M. Denny Conference Room in Marston Hall.
Denny has served on the advisory board for ISU's civil engineering department and as a member of the ISU Alumni Association's board of directors. He is an ISU Foundation governor and presently serves as a member of the Forever True, For Iowa State campaign cabinet and the Foundation's board of directors.
In 2016, Craig and Terry were honored with the ISU Foundation's Order of the Knoll Cardinal and Gold Award in recognition of their many contributions to Iowa State.
Denny has served his home community of Lenexa, Kan. as a member of the Shawnee Mission School Board, Lenexa Chamber of Commerce, Lenexa Economic Development Council, Lenexa Park and Recreation Board and Rotary Club. A geotechnical engineer with Terracon Consultants since 1973, Denny has been recognized for his professional and community service by local and national engineering organizations.
Denny is an ISU Alumni Association life member and sustaining life donor, as well as a member of the Order of the Knoll W.M. Beardshear Society and Campanile Society.
ALUMNI SERVICE AWARD by the ISU Alumni Association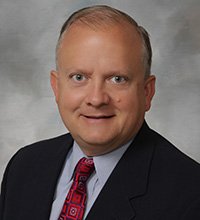 Ken Bonus' ('85 con engr) affinity for and dedication to philanthropy at Iowa State University dates back to his days serving on the 1985 Senior Class Council, when he spearheaded fundraising for one of the largest class gifts in university history.
Throughout the years and a successful career in the construction industry, Bonus has remained committed to ISU. In 2010 he led fundraising for the university's 50-year anniversary of construction engineering – which ultimately led to the creation of the Tom and Ro Jellinger Computer Lab, a state-of-the-art facility for capstone senior design students in the Department of Civil, Construction, and Environmental Engineering. He has also been an active longtime participant in ISU's Construction Engineering Industry Advisory Council.
In 2013 Bonus was elected to the board of the ISU Alumni Association, an organization that has long benefitted from his leadership and generosity, and he eventually served the organization as finance committee chair. He is a former organizer of the ISU Alumni of San Francisco Bay and served as an alumni host for NCAA men's basketball tournament events while residing in Hartford, Conn. He and his wife, Cyndi ('85 family & consumer sci, MEd '92) – also a former ISUAA board member, have been strong supporters of the Association's fundraising efforts throughout the years.
Bonus' construction career has included leadership roles with GC3, The Weitz Company, and The Bonus Group, LLC. He has been active with such organizations as Master Builders of Iowa, Young Presidents Organization and its Construction Industry Roundtable, Des Moines Rotary A.M., Bishop Drumm Retirement Community, and Salisbury House Foundation.
The Bonuses are life members of the ISU Alumni Association, as well as members of the Cyclone Club and Order of the Knoll President's Circle and Campanile Society.