Creating a community on a campus with almost 35,000 students seems daunting to some students. Andrew Whitehead, a senior in computer engineering, says the National Society of Black Engineers (NSBE) provides a place for students to be heard.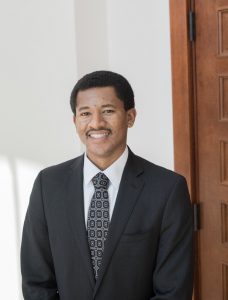 "Throughout my time with NSBE I tried to be a huge source of encouragement to students. They come [to the university] and they don't feel like they have a voice or are valued in any way, shape or form" says Whitehead.  
Whitehead became active with the junior NSBE chapter while in high school. A month into his first year at Iowa State, Whitehead joined the campus chapter and by the end of the semester was the freshman representative on the executive board. Now the president of the club, Whitehead feels NSBE allowed him to flourish.  
"The passion the club instilled in us as young black kids was something really impactful to me," says Whitehead.  
NSBE's mission statement works for the goal "to increase the number of culturally responsible Black Engineers who excel academically, succeed professionally and positively impact the community." Whitehead reminds members to fully embody the mission statement, not just to get the most out of the club, but to become a positive influence outside of university life.  
As a member of 12 different student organizations on campus, holding executive offices in 6, and minoring in leadership studies, Whitehead plans on using his degree to help high school students discover their dreams.  
"When I was in high school, my advisor basically tried to get me to not go to college," says Whitehead. "I want to find how students best learn and help find a way for teachers to stop dismissing student dreams and instead help them focus on ways to help students accomplish their dreams."