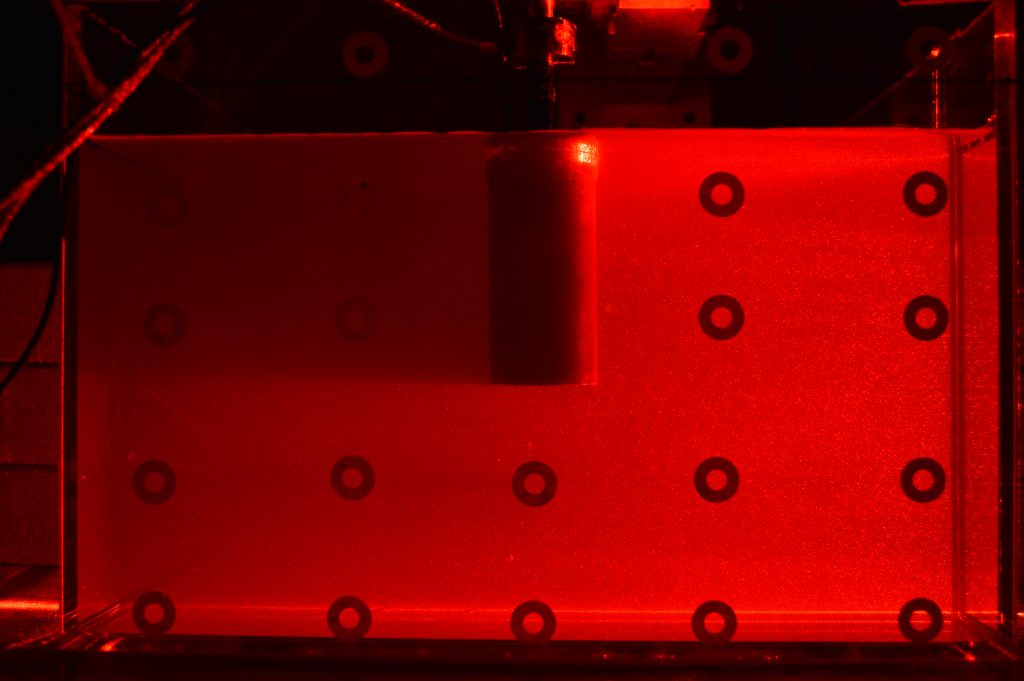 Cassandra Rutherford is studying how to improve foundation design of tidal current turbines – with an aim of helping offshore renewable energy generation go mainstream. Her project examining suction caissons as an economical and green option for tidal turbines is supported by an National Science Foundation CAREER award.
"Tidal current turbines have huge energy generation potential, and they overcome some challenges of wind turbines: Tidal turbines run continuously and are out of sight," said Rutherford, assistant professor of civil, construction and environmental engineering. But research is limited on how best to create tidal turbine foundations. Suction caissons have been used for some time to anchor large offshore oil and gas facilities, and they hold promise for use with tidal turbines.
"Suction caissons offer the additional benefit of being easy to place – you simply drop into position, pump out the extra water, and the pressure of the ocean pushes the caisson the rest of the way in," said Rutherford. "When the life of the tidal turbine is done, the suction caisson can be removed, making it a green alternative that leaves no waste behind in the ocean."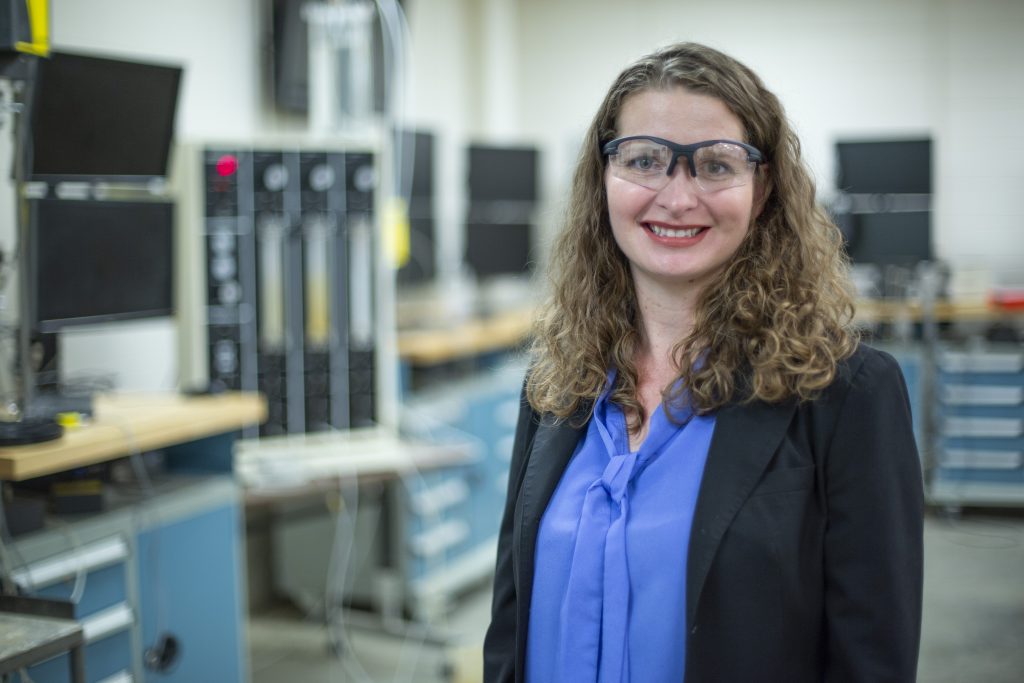 Rutherford's research team used small-scale laboratory tests in transparent soil and centrifuge testing to evaluate the performance of suction caissons to resist high lateral loads and resist the cyclic loading caused by the oscillating blades of the turbine. The researchers, including international collaborators, are now creating 3-D numerical models that replicate experimental results and make more conclusions about caisson performance possible.
"Right now, there's a lot of room for growth in offshore renewable energy generation, and as we transition to these types of energy in the future, I'm hoping our research will make tidal current turbines a more viable option," said Rutherford. Rutherford is also working to inspire kids' interest in civil engineering and renewable energy. As part of her CAREER project, she did hands-on wind, solar and wave energy experiments with second and fourth graders. And she did a week-long camp with high school girls.
"I'm trying to expose kids to a broader picture of what civil engineering is, as well as introduce them to a more diverse picture of who works as a civil engineer, so more students can see themselves in this field," said Rutherford.