This is part of a series featuring students from Team PrISUm who are competing in the 2018 Formula Sun Grand Prix (July 10-12) and American Solar Challenge (July 14-22). This year's race follows portions of the Oregon Trail, beginning in Omaha, Nebraska and finishing in Bend, Oregon.
For updates throughout the race follow PrISUm on Facebook and Twitter.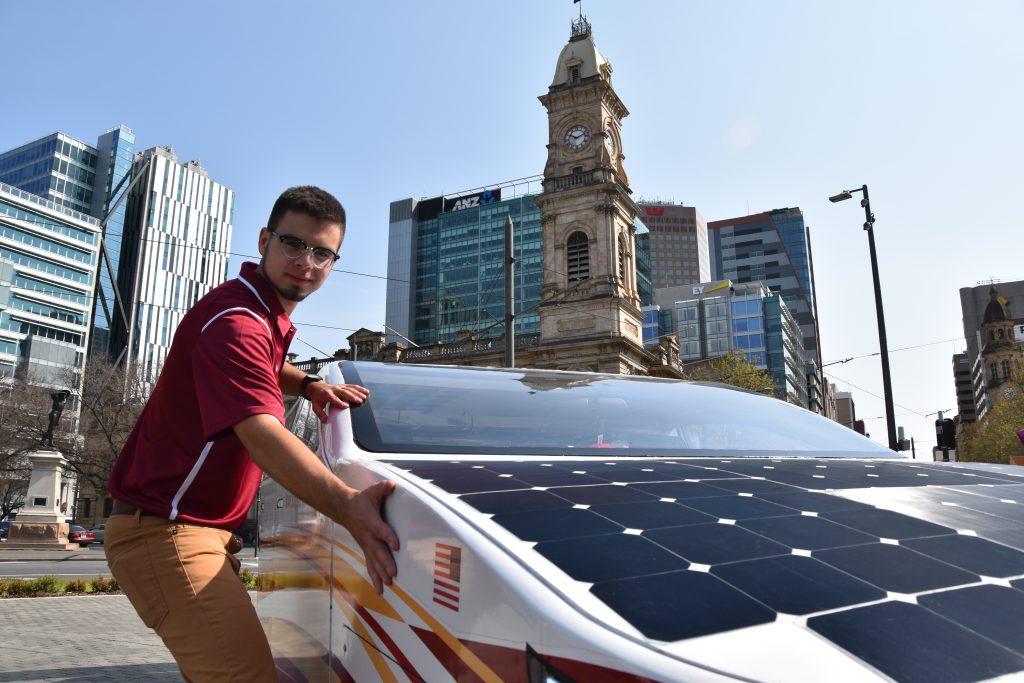 Name: Elliot Suiter
Hometown: Johnston, Iowa
Year: Senior
Major: Mechanical Engineering
Role on PrISUm: Mechanical Director
Career aspirations: I would love to work in a fast paced and innovative setting such as that of PrISUm
Your favorite part of being on Team PrISUm?
I love the people I get to work with on a daily basis. The people of PrISUm are some of the most interesting and intelligent that I have ever met, and the things we do together over the course of our projects make all the work worth it.
What advice would you have for a student interested in joining PrISUm?
Just do it! The more time you invest, the more you will get out of being a member. We love working with motivated students who are willing to take on projects and learn, so diving in and getting involved is my best advice!