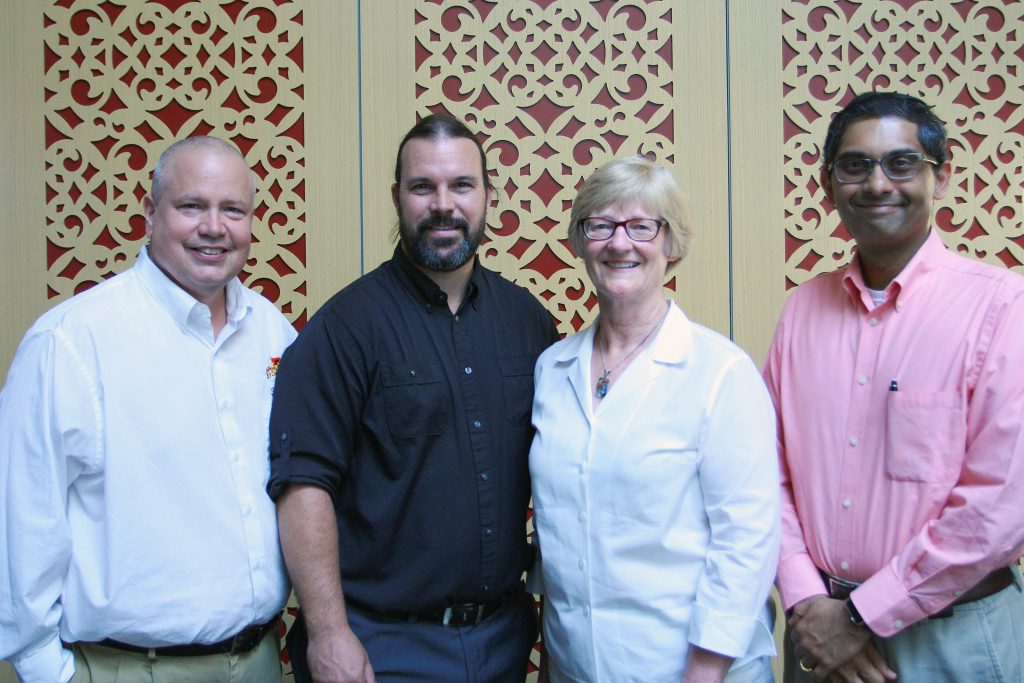 The Iowa State College of Engineering has received a 2018 American Society for Engineering Education (ASEE) Engineering Excellence for Veterans Award.
The award recognizes the College of Engineering "as a leader in helping bridge the gap between military and civilian worlds" and commends Iowa State for supporting Veterans as they transition to their engineering education.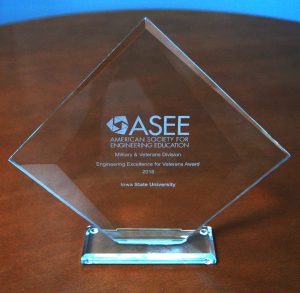 Iowa State's Veterans Center, led by director Jathan Chicoine, offers a wide variety of programming to military-affiliated students, including tailored resources and community-building: specialized orientation for incoming students; weekly community building dinners; faculty/staff and student meet and greets; proactive academic support; retreats; Veterans Day appreciation events; and Gold Star Faculty-Staff training that helps equip Iowa State employees with skills to best support military-affiliated students.
In addition, the College of Engineering, which offers scholarships specific to Veteran and military-affiliated students, is conducting research on how best to translate military courses to general education elective credits. The College of Engineering also makes key contributions to campus-wide efforts to continuously improve military-affiliated student services. College efforts are led by classification officer Paul Castleberry and academic advisor Callie Morrow.
"We are so proud to receive the ASEE Engineering Excellence for Veterans Award," said Sriram Sundararajan, associate dean for academic affairs. "Veterans and military-affiliated students bring valuable, unique perspectives and experience to our classrooms, and we are dedicated to supporting their engineering education here at Iowa State."