Iowa State University's online information assurance master's degree program, hosted within the Department of Electrical and Computer Engineering (ECpE), recently was ranked 10th in Best College Reviews' ranking of Top 25 Online Master's Degrees in Information Assurance and Security.
Best College Reviews' website cites their founding goal as competing with US News & World Report as "an authoritative, objective and editorially independent college review journal."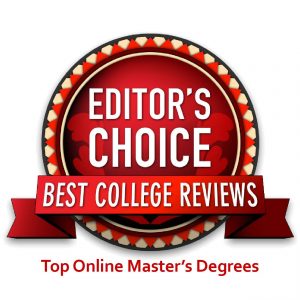 Iowa State's program "was chosen for the university's overall outstanding reputation, as well as the program's comprehensive core curriculum, for its faculty's excellence and the continued commitment to providing non-traditional students with all of the tools that they need to achieve their educational and career goals," wrote Juli McCaulley, editor for the journal.
Overall, the rankings were determined by looking at schools' tuition, customization options within degree programs and "an overall 'wow' factor, which highlights each program's unique offerings and sets it apart from the pack," according to McCaulley.
"Iowa State's long standing in delivering high quality education in information assurance and cyber security, as well as in other engineering disciplines, is clearly demonstrated through the high rankings we receive," said Arun Somani, College of Engineering associate dean for research. "It is the hard work of our dedicated faculty and staff and the leadership of the program that allows us to be effective and unique."
ISU has been offering courses in information assurance since 1995, with the online master's program in existence since 2000. Over 50 students from all over the country are currently enrolled in the online program. University Professor Doug Jacobson is the director of graduate education for the program, as well as the director of Iowa State's Information Assurance Center, also founded in the year 2000.
"We pride ourselves on offering courses that are current and have lab experiences so students can work hands-on — it takes a lot of work to do that online. Our off-campus students have the same experience as our on-campus students," Jacobson said. "It's exciting to receive the ranking, and it's nice to be recognized for all the effort that our faculty put in to making the courses relevant."