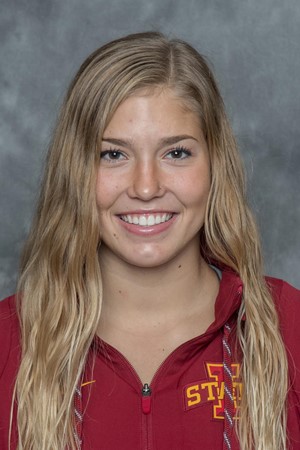 Two industrial engineering student-athletes have been named to the 2018 Academic All-Big 12 Women's Swimming & Diving Team.
Evan Hundley, a junior sprint freestyle/backstroke swimmer, and Katherine Mueller, a sophomore diver, were both 2018 Academic All-Big 12 Women's Swimming & Diving first team selections, the conference announced last month.
Hundley made the Academic All-Big 12 first team for the second consecutive year. The Eldridge, Iowa-native was one of just seven swimmers and divers in the conference to hold a 4.0 grade point-average (GPA). Three of those seven with 4.0 GPAs are from Iowa State.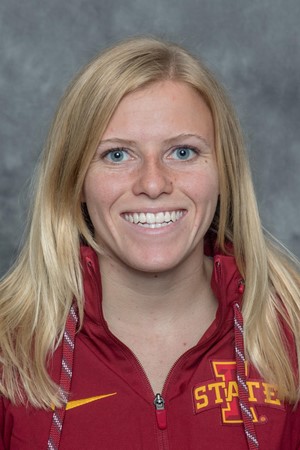 Mueller was named Academic All-Big 12 during the first year she was eligible for the honor. (Freshmen are not eligible.) The Lockridge, Iowa-native was an All-Big 12 second team selection on platform in 2017, which marked the fifth-straight year that multiple Cyclone divers earned All-Big 12 honors on platform.
Hundely and Mueller are among 14 Cyclone swimmers and divers named to the first team for having a grade-point average (GPA) of 3.20 or higher. Two Cyclones were also named to the second team with GPAs between 3.00 and 3.19. The 16 Cyclone honorees was Iowa State's highest number since 2015 when 16 Cyclones were also recognized.