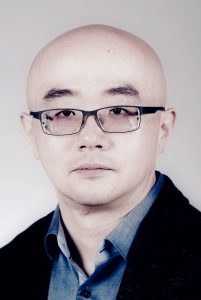 A manuscript by the research group of Department of Chemical and Biological Engineering Herbert L. Stiles Associate Professor Yue Wu has been published by Angewandte Chemie International Edition, and has been selected as a Very Important Paper (VIP) by the publisher.
"Manipulating Band Structure through Reconstruction of Binary Metal Sulfide towards High-Performance, Eco-Friendly and Cost-Efficient Thermoelectrics in Nanostructured Bi13S18I2″ is available here.
The Wu-led research deals with reconstruction of binary compounds by inserting a third agent that can significantly modify the material's  electronic and phonon structures. This work may lead to a new family of eco-friendly, cost-efficient and solution-processable thermoelectric materials, which have applications in various energy-related technologies.
The authors of the paper include Iowa State chemical engineering graduate students Biao Xu and Zhe Li.