Daniel Sordelet, an alumnus of the Department of Materials Science and Engineering, was recently recognized and honored as a member of the 2017 class of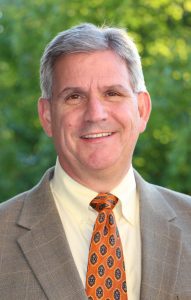 ASM Fellows. He was presented with his award on October 10, 2017, in Pittsburgh, Pennsylvania during the Materials Science and Technology 2017 Conference & Exhibition (MS&T'17).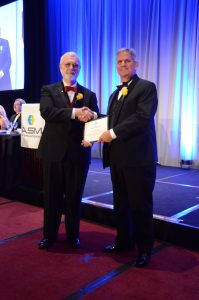 ASM International is the world's largest association of materials-centric engineers and scientists. The professional organization is dedicated to informing, educating, and connecting the materials community to solve problems and stimulate innovation around the world.
ASM International established the Fellow of the Society honor in 1969 to recognize members for their distinguished contributions to materials science and engineering. This honor is one of the highest honors in the field of materials, and ASM Fellows are technical and professional leaders who have been recognized by their colleagues and now serve as advisors to the society.
Sordelet joins 17 other professionals in the ASM Fellows class of 2017. He was selected as a Fellow "For innovative laboratory development of new surface engineering materials, techniques and processes and the successful application of them to the full production of real-world components."
Sordelet has earned all of his degrees at Iowa State University through the Department of Materials Science and Engineering. In 1985, he earned his bachelor's degree in ceramic engineering. He continued his education earning his master's degree in materials science and engineering in 1987 and his doctorate in 1995.
Sordelet is currently the Senior Engineering Specialist at Caterpillar, Inc. in Peoria, Illinois. He has been a dedicated alumni and supporter of the department and has been a member of the External Advisory Council since 2016.