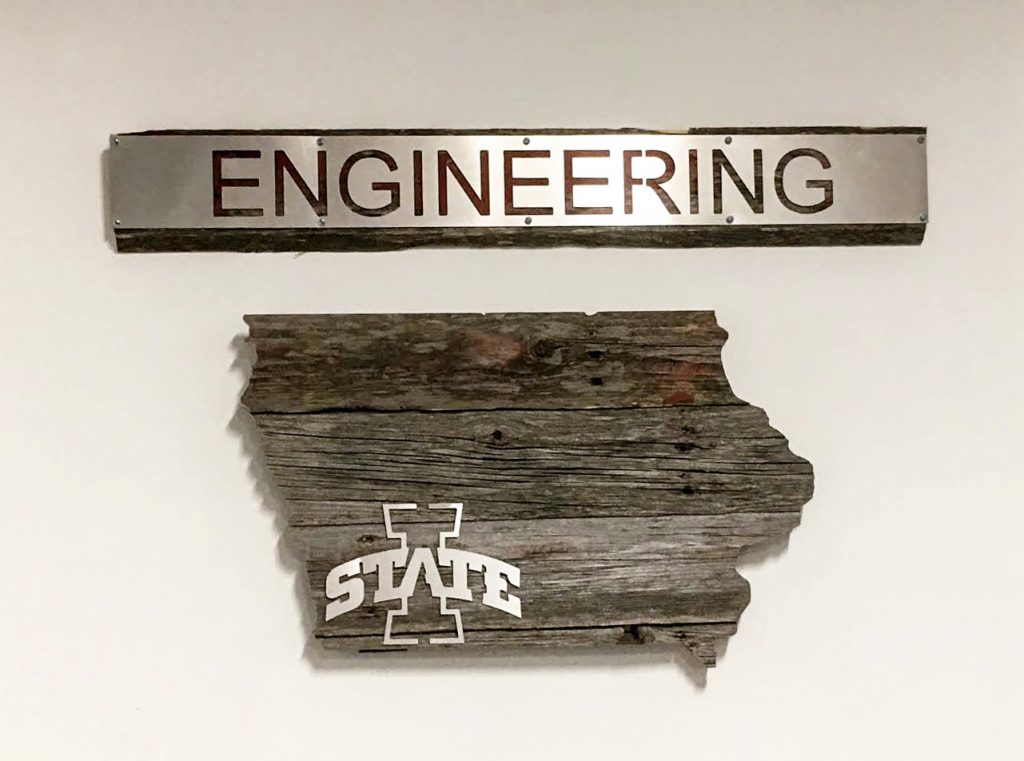 When Sadie Johnson took a look at blank walls in the newly remodeled Marston Hall, she wasn't content to fill the space with just any artwork. She wanted uniquely Cyclone Engineering art with a purpose.
"I'm always looking for new projects that will bring people together on campus, and that will benefit a large number of people," said Johnson, recruitment and marketing manager for Engineering Student Services.
With these ideas in mind, Johnson assembled a team of Iowa State students and staff to create artistic signs made of wood and metal to display in the main Engineering Student Services office area and conference rooms.
Johnson recruited three teaching lab coordinators to help make the project happen: Rob Hartmann, lab coordinator in the Department of Agricultural and Biosystems Engineering, and Craig Severson and Josh DeLarm, both lab coordinators in the James and Gayle Boyd Product Realization Laboratory, to help make the project happen.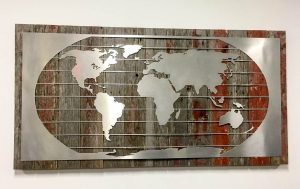 Abby Goodenow, a graphic design student and intern for engineering student services who graduated last May, started the art by creating designs that represent the services and opportunities available to engineering students.
Hartmann converted Goodenow's designs into files that would work with the waterjet cutter in ABE, in order to cut the metal into the proper shape. Johnson then picked up some barn wood from a friend, which Severson and DeLarm later assembled in the Boyd Lab.
The project took around a year to pull off because students' classroom projects get precedent over art projects in the laboratories.
Although it took some time, it was "an economical project with a big payoff," according to Johnson.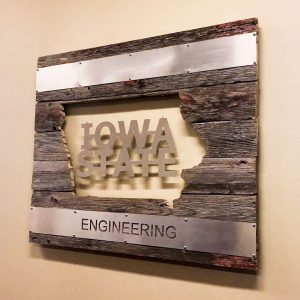 In addition to brightening up the new Engineering Students Services spaces, Johnson says the art hangs in areas where College of Engineering hosts prospective students and their families. The pieces serve as a visual kick off to telling visitors about the outstanding student services, facilities, labs and hands-on experiential learning and opportunities at Iowa State.
"A lot of people comment on the pieces that we have on the walls, and they've been a natural conversation starter," Johnson said.