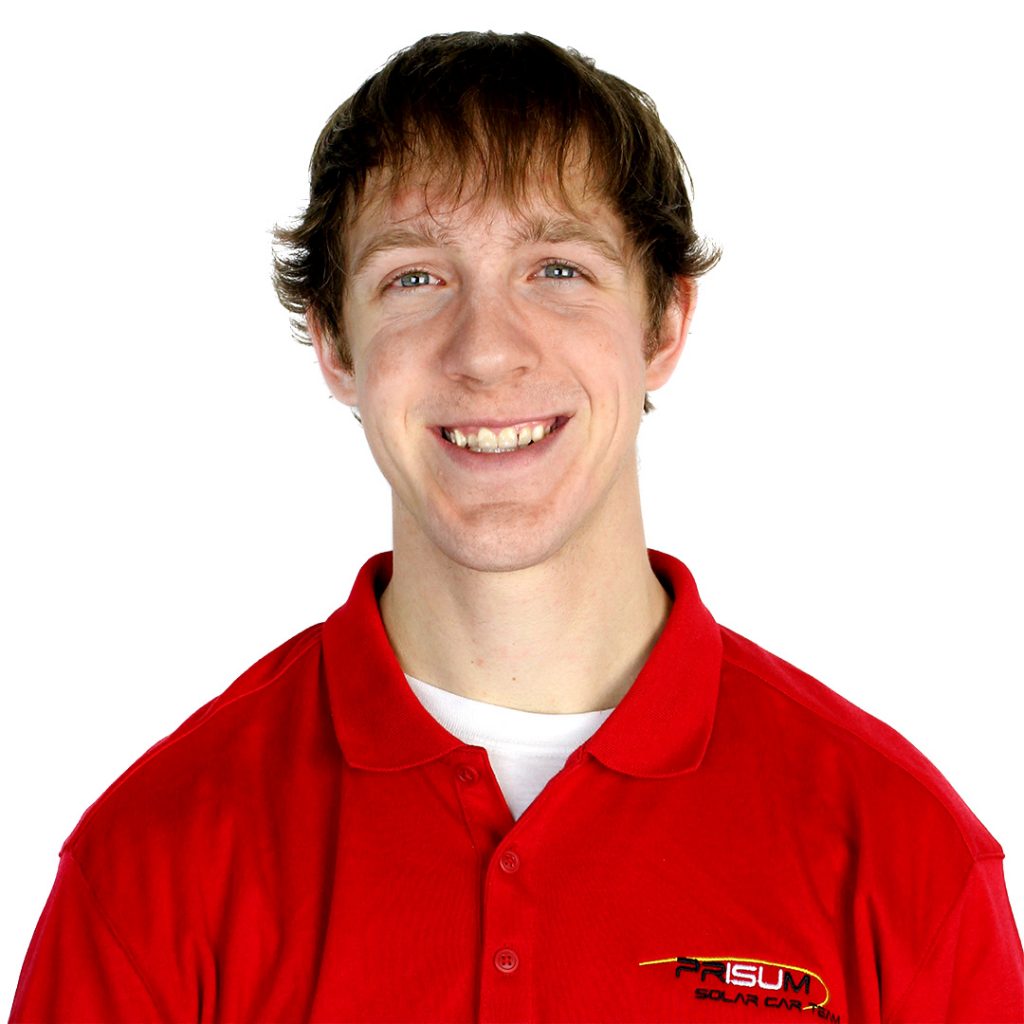 This is part of a 15-part series featuring students from Team PrISUm who are competing in the Bridgestone World Solar Challenge in Australia. For updates throughout the race follow PrISUm on Facebook and Twitter.
Name: Jeremy Rurup
Hometown: Titonka, Iowa
Year: Senior
Major: Mechanical Engineering
What did you choose to attend Iowa State?
Iowa State is a great engineering university and is close to home!
Career aspirations: Tough one. I like doing a variety of different things, but I would prefer to work in the automotive or aerospace industries.
Advice for aspiring engineering students: Be open to try different things. An engineering degree gives you a lot of options, and the only way to find out your passion is to step outside the box.
Role on Team PrISUm: Mechanical Lead
What are you looking forward to most about Australia?
Besides racing a car I spent countless hours working on, I am looking forward to experiencing life in a different country.