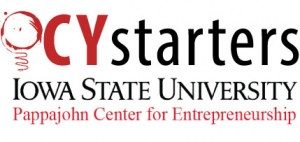 An Iowa State chemical engineering graduate student and a May 2017 chemical and biological engineering (CBE) B.S. grad are both setting their sights on entrepreneurial goals – with the help of the university's Pappajohn Center for Entreprenuership CYstarters program.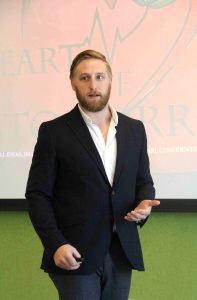 Grad student Dillon Hurd — who is pursuing his Ph.D. by developing a wireless heart assist device; and Colby Hixson, who obtained his bachelor's degree in CBE last spring and is working on starting a business to maintain swimming pools using chemical processes – were both part of the recent CYstarters Celebration finale event for the group's second cohort. Participants had the opportunity to pitch their ideas to businesspeople and potential investors.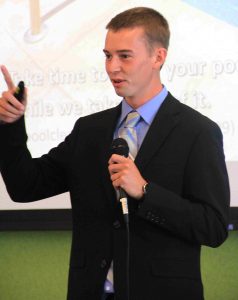 The program is a 10-week summer accelerator for students and recent graduates that allows them to focus on their startup or business idea through services such as a mentor match, educational sessions, opportunities to practice promoting their ideas, and monetary support.
Hurd (whose work will be further profiled in an upcoming feature story) is working under the guidance of CBE's Dr. Derrick Rollins to develop a ventricular assist device (called the Heart of Tomorrow) that would improve quality of life for patients with heart failure (while waiting for a heart transplant and for those who do not qualify for a transplant) in addition to helping to control costs. The idea was spurred by his girlfriend, and now wife, who needed cardiac surgery to correct an arrhythmia.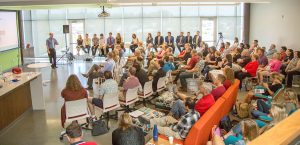 Hixson spent a summer working for a pool supply store in the Quad Cities while he was a CBE undergrad. During that time he heard many requests from customers who desired pool cleaning as an added service – something his employer did not offer. He decided to offer the service himself, which led to the establishment of QC Pool Cleaners, which looks for new ways to provide chemical maintenance for residential pools.
Learn more about the Pappajohn Center's Cystarters program here.