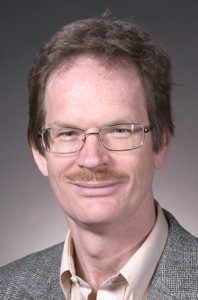 Anson Marston Distinguished Professor in Engineering and Department of Chemical and Biological Engineering professor Rodney Fox has spent the last six months with an appointment to the International Francqui Chair at Ghent University, Ghent, Belgium. With his appointment reaching conclusion, he will be featured in a closing symposium at the university June 22. The day-long ceremony will include a lecture program with various presenters, with Fox delivering the concluding address.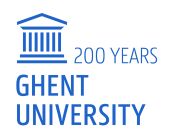 The Francqui Chair dates to 1933 when the Francqui Prize was first presented. A Belgian or non-Belgian scientist can be invited by the Francqui Foundation for the six-month stay at a Belgian university. The scientist participates in scientific life and provides specialized teaching. Dr. Fox was nominated for the Francqui Chair by Guy Marin, chair of the Department of Chemical Engineering and Technical Chemistry at Ghent University, and was recommended by four Belgian universities and three research institutes.
Fox has made numerous groundbreaking contributions to the field of multiphase and reactive flow mixing and reactive flow modeling. His research group spearheaded many fundamental advances in the development of novel computational fluid dynamics models to overcome specific scientific challenges faced in the chemical and petroleum industries. The impact of his work has been recognized as extending far beyond chemical engineering to touch every technological area dealing with turbulent flow and chemical reactions.
In 2016 Fox was named recipient of two prestigious honors: the North American Mixing Forum (NAMF) Award for Excellence and Sustained Contributions to Mixing Research and Practice; and the Shell Thomas Baron Award in Fluid-Particle Systems. Both are from organizations affiliated with the American Institute of Chemical Engineers (AIChE) and were presented as part of AIChE Annual Meeting in San Francisco in November of 2016.
Fox is also executive director of Iowa State's ComFRE organization, a team of engineering faculty members dedicated to the study of Multiphase Flow Research.