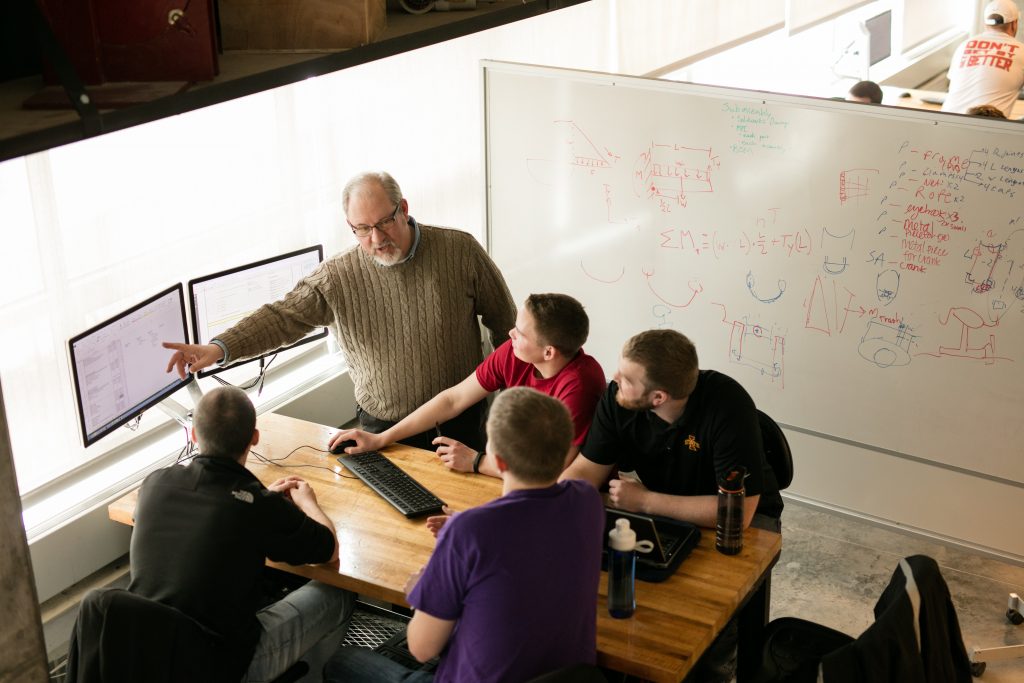 Jim Heise – a senior lecturer in mechanical engineering – is the 2017 recipient of the College of Engineering's Superior Engineering Extension Award.
This honor is awarded "[i]n recognition of demonstrated superior extension performance as shown by responsiveness to client needs, innovative and resourceful programming, appropriate use of delivery methods, client satisfaction, and dedication to the extension mission of the College of Engineering." Recipients also participate in and contribute to "extension related activities on-campus and beyond through service collaboration and/or publications."
This award is available to College of Engineering faculty members "who [have] made substantial contributions to the extension, outreach, and technology transfer mission of the University." In recognition of his service, Heise will receive a $500 honorarium as well as a plaque. Heise – along with ME  assistant professor Nicole Hashemi – will be recognized during the College of Engineering's Fall Convocation scheduled for September 7.
Heise, who joined the ISU faculty in 2006, holds a BS and MS in mechanical engineering both from Iowa State.