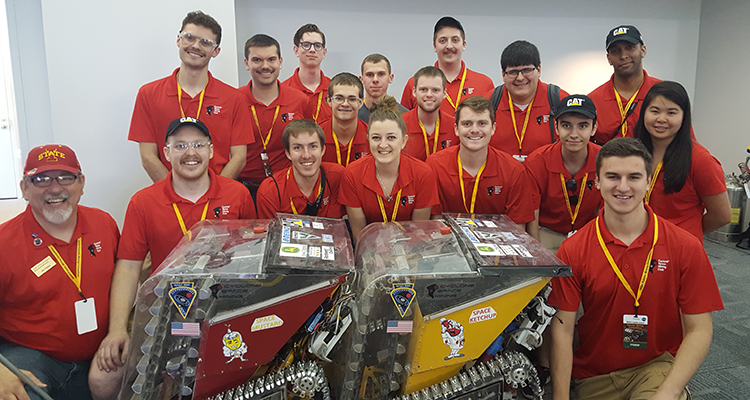 The results are in and Cyclone Space Mining finished second overall at NASA's 2017 Robotic Mining Competition.
The team from Iowa State University finished with a score of 70.6 out of 100 points. The team performed especially well in the Outreach category – where they scored 19.5 out of 20 – as well as the Social Media/Public Engagement category – where they racked up 9.5 of the 10 points possible. The team nabbed second place overall finishes in both of these categories.
The University of Alabama took the top spot with 96 of the total 100 points, posting perfect scores in the categories of Outreach, Presentation, and Mining.
To see the full list of schools and scores, click here.