An undergraduate student in chemical engineering talks about the differences in education studying abroad.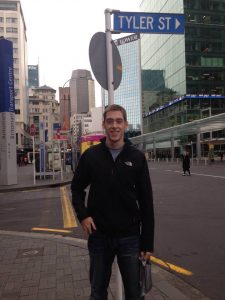 Tyler Miller didn't always know what his path in college would be. Growing up in the small town of Northfield, Minnesota, Miller knew he wanted to do something in the sciences. When it came time to make a decision, Miller turned to his parents who gave him guidance that led him to Iowa State.
Miller started his time at ISU in undeclared engineering. It wasn't long before he decided chemical engineering was where he should be. "I had a really excellent chemistry teacher in high school, so I was always interested in pursuing something within that field," explains Miller.
He eventually took his adventure abroad to Newcastle, Australia. The first thing he noticed as a student studying abroad was the kindness of the people. "When I first arrived, I was dropped off far from the university, but everyone was extremely helpful and nice in pointing me in the right direction," says Miller.
Living at the University of Newcastle was starkly different than at Iowa State. There was only one dorm-type building on campus and the rest were apartments.
The way classes convened was a change as well. Miller took three classes: history, world religion and thermodynamics, which only met a couple times a week but took up the whole day. "A typical class day would be meeting on a Tuesday from 9 to 11 a.m., a break, and then again from 2 to 4 p.m.," explains Miller. He adds that there was not as much homework or busywork, and that meant the majority of the grade was based on tests. "Some tests counted for up to seventy-percent of a student's grade."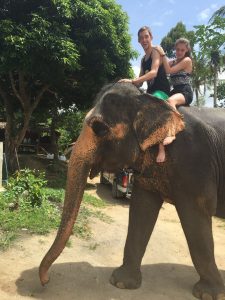 Miller also took some time to travel around Australia, New Zealand and even Thailand. Throughout his trip around Australia, he was able to hold Koalas, scuba dive, whitewater rafting and eat kangaroo. In New Zealand, he went to the Auckland sky tower and Hobbiton.
Before having to head home Miller took one last trip, this time to Thailand. He traveled to Bangkok and the famous Khaosan Road, where people packed in to shop at the many vendors lined alongside the street. He also stayed in water bungalows and rode elephants.
Now that he's back at Iowa State, Miller is focusing on graduation. He wants to go into the medical field and has taken on a biomedical engineering minor. Outside of class, he participates in a variety of intramurals, works as a peer advisor for the study abroad center and is part of the TEAM (The Engineering Ambassador and Mentor) program.