Twelve seniors will be honored at this semester's commencement ceremony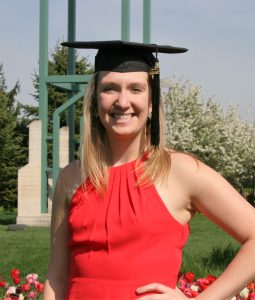 Hillary Kletscher, a biological systems engineer from Vesta, Minnesota, is serving as this semester's College of Engineering Student Marshal during the Spring 2016 commencement ceremony. She will be accompanied by Amy Kaleita, associate professor of biological systems engineering, as she leads the engineering class into the ceremony held May 7.
When Kletscher came to Iowa State, she came out of the gates running, immediately getting highly engaged in her classes, clubs and organizations.
Kletscher invested a great deal of her time in the Student Government, hoping to impact and improve the world around her. Eventually, this desire led her to the role as president of GSB, where she would represent students on the VEISHEA Task Force. During her tenure as student body president and vice president, she represented more than 34,000 students, negotiated contracts totaling $640,000 for student services, led an executive team of 18 students, appointed more than 100 students to university committees, spearheaded the university bike share program, partnered in opening the Student Loan Education Office and started numerous other initiatives.
Her leadership extended beyond student government. Kletscher also served as the Minnesota State FFA president while she was a freshman, where she represented 9,200 members, organized and facilitated two conferences for more than 300 students, spoke at numerous FFA banquets, and led a convention with more than 3,000 attendees. At Iowa State, Kletscher served as Alpha Gamma Delta Women's Fraternity vice president of operations and alumni relations coordinator.
She has been honored with multiple awards during her undergraduate career, including Wallace E. Barron All-University Senior, Iowa State University Outstanding Student Leader, Division of Student Affairs Above and Beyond Award, Cargill Global Scholar, National Corn Growers' Association Scholar, American Coalition for Ethanol Scholar, College of Engineering Dean's List every semester, Minnesota Grain and Feed Association Scholar and Fuel Ethanol Workshop Kathy Bryan Memorial Scholarship.
Kletscher also interned for multiple companies. She interned with Cargill in their corn milling business unit in Fort Dodge, Iowa and Dayton, Ohio. She worked as a sales intern for U.S. Water Services, working with customers throughout southern Minnesota. Her first internship was with DuPont Pioneer as a marketing intern for the company's Northern Business Unit. Kletscher is currently employed by CyBiz Lab as a MBA consultant where she seeks to find business solutions for customers.
Kletscher will travel around the world after graduation before beginning her career with Cargill as a senior business analyst on the company's strategy and business development team in Wayzata, Minnesota.
"I am thrilled to be selected to represent the College of Engineering at commencement. I had the pleasure to meet and work with many incredible fellow engineers who I know will change the world. I am deeply honored to represent my peers as we complete our education and apply it to the biggest problems the world faces today."
Outstanding Seniors named for spring 2016:
Briana Rodriguez

, aerospace engineering
Quenton Schneider

, agricultural engineering
Rochelle Starrett

, civil engineering
Tiffany Lam

, chemical engineering
Amy Seibert

, computer engineering
Lucas Johnson

, construction engineering
Breanna Huth

, industrial and manufacturing systems engineering
Taylor Francis

, materials engineering
Angadbir Singh Sabherwal

, mechanical engineering
Tyler Uhlenkamp, software engineering
Briana Rodriguez, aerospace engineering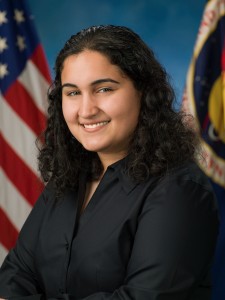 Briana Rodriguez, an aerospace engineer from Skokie, Illinois, has shown tremendous leadership during her journey at Iowa State. Rodriguez is a George Washington Carver Scholar and has been on the Dean's list for multiple years. She belongs to the National Honor Society of Leadership and Success and is also a member of the National Honor Society of Collegiate Scholars, mentor for incoming George Washington Carver Scholars, member of Tau Beta Pi and Sigma Gamma Tau, member of the Make To Innovate Sailbot project, program coordinator in residence life, and a Latino Leadership Retreat participant.
Rodriguez recently held an internship with NASA's safety and mission assurance division and constructed a short-form hazard analysis. The equipment on-board the Multipurpose Crew Vehicle Orion is now better equipped with safer and reliable components.
She plans to pursue a master's degree from the University of Michigan at Ann Arbor.
Quenton Schneider, agricultural engineering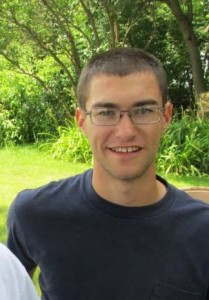 Quenton Schneider, an agricultural engineer from Holy Cross, Iowa, has worked hard throughout his undergraduate career at Iowa State. He commits to helping others wherever and whenever needed. His honors include inductance into the agricultural engineering honor society, Alpha Epsilon, and Tau Beta Pi.
Schneider has received a wide array of experience from his internships over the years. He has served as a design engineer intern with AGCO Corporation, a Wheat Harvest Intern with Bartlett Grain Company, an undergraduate research assistant with Ag Water Management Research Group and a survey technician with Schneider Land Surveying.
Throughout his undergraduate career, Schneider has been the president of the American Society of Agricultural and Biological Engineers Student Club, treasurer of the Iowa State Cyclone Power Pullers and an ABE peer mentor.
Schneider will be working as a design engineer at Bolton and Menk in Spencer, Iowa.
Rochelle Starrett, civil engineering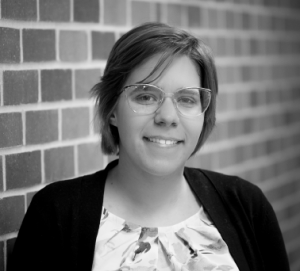 Rochelle Starrett, a civil engineer from Fort Dodge, Iowa, has built a strong foundation at Iowa State while earning a degree with honors in civil engineering with a minor in mathematics. She has been involved with the American Society of Civil Engineers, including two years as the outreach coordinator, Society of International Engineers, Civil Engineering Curriculum Committee, Math Problem Solving Group, and two Celtic dance societies. She also  volunteered each year at the FIRST LEGO League and the Great Plains Math League Contest.
Her academic performance has allowed her to join Tau Beta Pi, Chi Epsilon, and Pi Mu Epsilon Honor Societies. Throughout her time at Iowa State, Starrett has worked in transportation for the Iowa Department of Transportation and Kimley-Horn and Associates. She has also conducted transportation research at both the Institute for Transportation at ISU and the Western Transportation Institute at Montana State University.
This fall, she will be starting a Ph.D. program in civil engineering at the University of Washington where she will study transportation.
Tiffany Lam, chemical engineering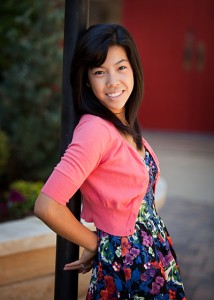 Tiffany Lam, a chemical engineer from Cedar Rapids, Iowa, showed prowess in academics while maintaining a high level of involvement with campus activities during her academic career at Iowa State. While obtaining her chemical engineering degree, Lam's passion for music drove her to pursue a minor in music.
Lam interned with Alliant Energy and served as an undergraduate researcher in the labs of Associate Professor Laura Jarboe and Professor Surya Mallapragada. She will complete her Honors Program research project in Mallapragada's lab this academic year.
She is also heavily involved within the chemical and biological engineering community. During the summer of 2015, Lam ventured to Spain and completed the chemical engineering summer lab course led by Senior Lecturer Stephanie Loveland.
Lam was a reliable grader for undergraduate chemical engineering courses, known for her exceptional knowledge of engineering fundamentals and her ability to consistently and fairly grade student work. She is also a chemistry tutor and enjoys helping her fellow peers succeed in the classroom.
She served as president of the Asian Pacific American Awareness Coalition, on the project committee of the George Washington Carver Academy, and on the outreach committee for Freshmen Leaders in Engineering.
Amy Seibert, computer engineering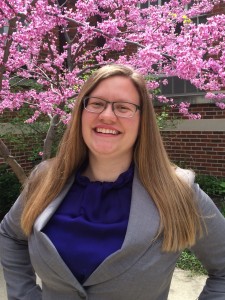 Amy Seibert, a computer engineer from Burlington, Iowa, has shown leadership and perseverance during her time at Iowa State. Seibert leads the computer engineering honor society, Eta Kappa Nu, serving as both the president and social and service chair. Seiber has also served as the president, recording secretary, and initiate small group leader in Tau Beta Pi, as well as an Honors Program ambassador and a First-Year Honors Program leader.
She was also involved in the Program for Women in Science and Engineering, O'Brian House Cabinet, ISU Symphony Orchestra, Cyber Defense Competition, Lorch-Russell House Cabinet and Honors Mentor Program.
Seibert served as an undergraduate teaching assistant, helping students succeed in the programming language C as well as assisting students in creating embedded programs. Her work generated a plethora of discussions and questions for her undergraduate colleagues.
Lucas Johnson, construction engineering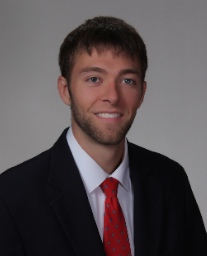 Lucas Johnson, a construction engineer from Whalan, Minnesota, has created the framework for his future from his success as an undergraduate student at Iowa State. Johnson started his Iowa State adventure with the Engineering Transfer Scholarship for the fall of 2012 and spring 2013 semesters. He received the Balanced Beta Sig Scholarship from his fraternity, Beta Sigma Psi, and was also was nominated for and was a finalist of the "Greek Member of the Year Award" within the Iowa State Greek community.
Utilizing his studies, Johnson landed multiple internships, including serving as a field intern for the Minnesota Department of Transportation in 2012, an assistant superintendent intern for Weis Builders and a project engineer intern for McCownGordon construction.
Johnson served as his fraternity chapter president and he was very involved in clubs on campus. He made time to teach Sunday school, serve as an usher at the Memorial Lutheran Church, and work with Habitat for Humanity. He also participated in four weeklong service trips.
Johnson will be working as a project engineer at McCownGordon and Construction.
Connie Maluwelmeng, electrical engineering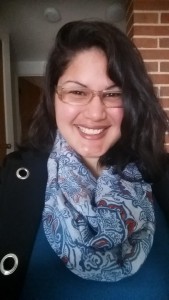 Connie Maluwelmeng, an electrical engineer from Toto, Guam, has led a successful and rewarding undergraduate career at Iowa State. Maluwelmeng also studied at the University of Hawaii, the University of Guam, and has studied abroad at RWTH Aachen University in Germany.
Her love for engineering and mathematics led her to become a tutor at the University of Guam and an undergraduate grader for the math department at Iowa State. She also served as a PURE Math Intern at the University of Hawaii. Maluwelmeng interned in the Undergraduate Research Opportunities Program at RWTH Aachen University during the summer of 2014. Maluwelmeng also served as an intern for the Guam Power Authority.
At Iowa State, Maluwelmeng was the webmaster for iResearch and the Society of Women Engineers as well as a peer mentor with the Electrical Engineering Learning Community. She interned with Alliant Energy and will be working with the company after graduation.
Breanna Huth, industrial and manufacturing systems engineering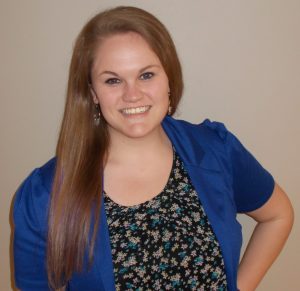 Breanna Huth, an industrial and manufacturing systems engineer from Bondurant, Iowa, joined several campus organizations to make the most of her adventure at Iowa State. She served in several leadership roles including secretary of her dorm floor; LAS representative for the Society of Chemistry Undergraduate Majors; middle school outreach chair, university co-chair, outreach director and after-school program coordinator for the Society of Women Engineers; secretary for Alpha Pi Mu; events chair for the Institute of Industrial Engineers; and financial chair and partners program member for Society of International Engineers.
Huth has also volunteered as an Engineer Career Fair ambassador; a coach for Special Olympics; an ambassador for prospective students through the Program for Women in Science and Engineering (WiSE) and the IMSE department; and a peer mentor for a combined three years in WiSE and Industrial Engineers are Leaders.
She interned as a product support intern with John Deere, a manufacturing engineer with Altec and a technical marketing intern with Caterpillar.
Taylor Francis, materials engineering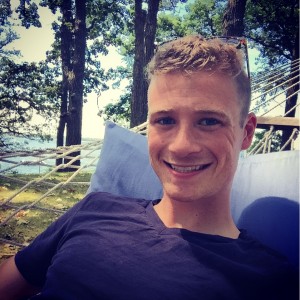 Taylor Francis, a materials engineer from Prior Lake, Minnesota, with a focus in ceramics and electronics and double major in business management, has made great strides throughout his time at Iowa State. Francis has been heavily involved in the Honors Program, serving as an Honors Program leader. He was also an Honors Program ambassador to incoming and prospective students, attended the Collegiate Honors New Directors Conference in 2013 as a student representative, and gave the keynote address at the 50th Anniversary celebration of the ISU Honors Program. His Honors Program project investigates the intersection between personality and career preference.
Utilizing both his majors, Francis held a position with Kingland Systems as a data research analyst. Francis then landed an engineering co-op with Pella Windows in 2014 and led a team of 22 interns in summer 2015. He has been a teaching assistant for six different classes at Iowa State.
Francis plans to continue on to law school after graduation at USC Gould School of Law.
Angadbir Singh Sabherwal, mechanical engineering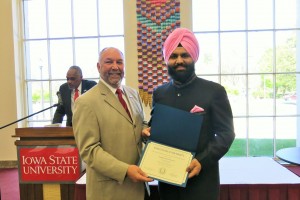 Angadbir Singh Sabherwal, a mechanical engineer from Mohali, India, has culminated great success during his time at Iowa State. In addition to excelling in his coursework, he served as a community advisor, an international student ambassador and an undergraduate assistant for Industrial Assessment Center (IAC).
Singh was a member of several organizations and received numerous recognitions, awards, and honors: President's recognition, Phi Eta Sigma National Undergraduate Scholar, International Leadership in Education and Academic Diversity Award, ASHRAE Outstanding Student Scholarship, International Student Ambassador Award, Hesselbein Global Leadership Academy Scholar, Iowa State University Live Green Initiative Recognition, Khemka Scholar, ASME New Faces of Engineering, Iowa State University Sesquicentennial Award, Tau Beta Pi Scholar, Phi Eta Sigma National Scholar and Wallace E. Barron Scholar.
He also obtained multiple internships as an international student, working with the Van Gorp Corporation, USG Corporation, Compressor Controls Corporation and most currently Siemens PLM.
Tyler Uhlenkamp, software engineering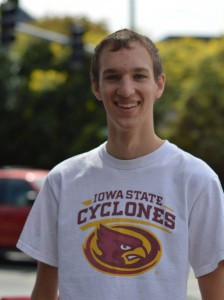 Tyler Uhlenkamp, a software engineer from Central City, Iowa, has shown excellence in academics and professionalism during his undergraduate career at Iowa State. Uhlenkamp is involved in multiple clubs and organizations, including Game Development Club, Robotics Club, and Computer Science and Software Engineering Club.
Using his breadth of experience, Uhlenkamp participated in two hackathons. After he placed first in the Midwest regionals, Uhlenkamp represented Iowa State in two world finals for the Association for Computing Machinery International Collegiate Programming Competition in Yekaterinburg, Russia, in 2014, and in Marrakesh, Morocco, in 2015.
Uhlenkamp was an undergraduate research assistant with the CyWrite Machine Learning Team and was responsible for researching and implementing machine learning methods for natural language processing. Uhlenkamp was also a community advisor for two years and studied abroad in Cáceres, Spain.
Throughout his undergraduate career, Uhlenkamp served as a technical intern at Rockwell Collins in Cedar Rapids, Iowa, and a development intern with Microsoft in Seattle, Coursera in San Francisco and Palantir in New York.
Uhlenkamp will be working for Palantir Technologies in London.