Twelve seniors will be honored at this semester's commencement ceremony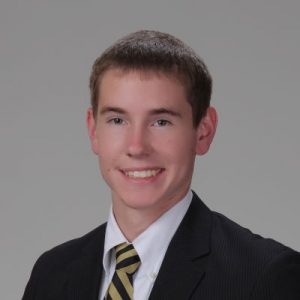 Michael Hoefer, industrial engineering major, is serving as this semester's College of Engineering Student Marshal during the Fall 2015 commencement ceremony. He will be accompanied by Matt Frank, associate professor of industrial and manufacturing systems engineering, as he leads the engineering class into the ceremony held December 19th.
Hoefer has shown tremendous leadership as a student and received the President's Leadership Initiative Award for his work. Throughout his career, he has served in the ISU Student Government as vice president, director of student affairs and College of Engineering senator. Hoefer has also served as the president of Freshmen Council and the scholarship chair for the Acacia Fraternity.
His passion to lead has developed a passion to make a difference in his community. Hoefer led a project to install public bike repair stands on campus to support sustainable transportation, and he has began development with a team of students for, CySwap, a student marketplace that promotes reuse among students. Sustainability and reuse were also driving factors in Hoefer's honors project, which focused on economic modeling of wind turbine blade recycling.
Hoefer has been on the Dean's list every semester and has been inducted into the Tau Beta Pi and Cardinal key Honor Society. He also served as a Destination Iowa State team leader three times, tutored students in statistics, and was an Ambassador for both IMSE and the College of Engineering. When he held a teaching assistant position, Hoefer organized class materials, graded and helped students excel in their coursework.
He's gained professional experience through multiple internships: Zirous Incorporated, where he was an application developer; Rockwell Collins, where he researched, planned, and justified an automated soldering system to improve quality and efficiency; and Boeing, where he led a team to implement warehouse automation at Boeing's composite manufacturing center to improve efficiency reduce defects. His endeavors also went overseas to Germany, where he ran an independent research product using big data and GIS software to find how mining impacts water quality in South Africa.
Currently, Hoefer is in his second semester of the concurrent master of science program and is studying industrial and manufacturing systems engineering. He is working as a graduate assistant in Rapid Manufacturing and Prototyping Lab and will be returning to Boeing for an internship next summer. He will wrap up his studies in the following fall.
"As engineering students, we are fortunate to be exposed to excellent faculty and staff, study abroad programs, research, and involvement in student organizations. Add in the occasional nap between classes, and you get a group of dangerously good engineers coming out of Iowa State. Each of us has a unique adventure and passion, and I am truly honored to represent this group at graduation. The world needs engineers, and Iowa State has well prepared us to tackle the challenges of the future." – Michael Hoefer
Outstanding seniors named for fall 2015 are:
Wyatt Hagen, aerospace engineering
Dustin Carter, agricultural engineering
Bailley Richardson, biological systems engineering
Rachel Morris, chemical engineering
Rebecca Guenther, civil engineering
Austin Benson, computer engineering
Joseph Kern, construction engineering
Joseph Near, electrical engineering
Brian Fuchs, materials engineering
Gabriel McCoy, mechanical engineering
Zachary Miller, software engineering
Wyatt Hagen, aerospace engineering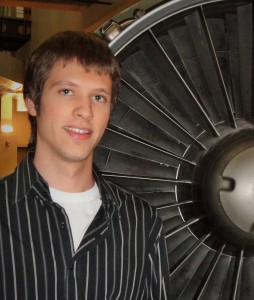 Aerospace engineer Wyatt Hagen has soared above and beyond during his undergraduate career at Iowa State. Hagen has held numerous leadership positions, such as president of the Cyclone Amateur Radio Club and build team leader for AirISU. While excelling at Iowa State, he has also excelled abroad at RWTH University in Aachen, Germany, where he analyzed hypersonic scramjet intakes. Hagen spent time as a co-op with Emerson Process Management,  working as a test and evaluation engineer. He also helps other students with in their studies as a tutor for calculus I, II and III. Hagen remains in the top 2 percent of engineering seniors and is a member of the Cardinal Key, Sigma Gamma Tau and Tau Beta Pi honor organizations. After graduation, Hagen is excited pursue a graduate degree at Iowa State in aerospace engineering.
"When everything seems to be going against you, remember that the airplane takes off against the wind, not with it." – Henry Ford
Dustin Carter, agricultural engineering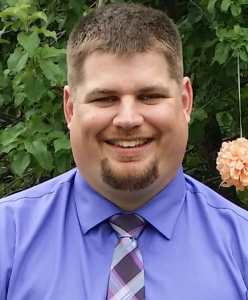 Dustin Carter, an agricultural engineer with a focus on power and machinery engineering, has powered his way through his undergraduate career at Iowa State. Carter has been a teaching assistant in ABE for more than two years. He volunteers with American Society of Agricultural and Biological Engineers for roadside cleanups as well as with Ames Community Schools to help with science events at Meeker Elementary School. Carter has also worked multiple years as an intern and student for John Deere as a test engineering intern and quality engineering intern, and he has worked in operations. Carter has decided to continue working at John Deere full time at Ottumwa Works where he will be on the large square baler product line.
"I would like to thank all of my family and the ABE faculty who have supported and challenged me to succeed over the last four years as a non-traditional student. I am reminded of a favorite quote by Henry Ford, 'Whether you think you can, or you think you can't–you're right.'" – Dustin Carter
Bailley Richardson, biological systems engineering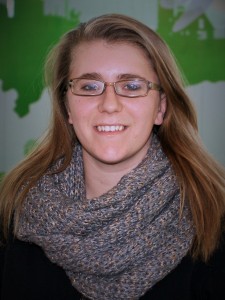 Bailley Richardson, has proven her strength in academics and leadership throughout her undergraduate career as a biosystems engineer. Richardson has supported the BSE program and ABE department through being a teaching assistant and a learning community peer mentor for a total of five semesters. She is active in both the ISU chapter and national organization for American Society of Agricultural and Biosystems Engineering (ASABE). Richardson also served as the president of ASABE's International Preprofessional Community, which oversees all student chapters within the organization. Richardson served as the president, vice president, and outreach chair for the BioBus club. Equipped with her academic and leadership experience, Richardson has held multiple research and internship positions, including research intern through the National Science Foundation's Research Experiences for Undergraduates, research assistant for Iowa State University, research assistant with Feed Energy Company and process engineer intern with Archer Daniel Midlands Company. After graduation, Richardson will be continuing on to work with Archer Daniel Midlands Company as a production engineer.
"You don't have to know everything. You just have to know where to find it". – John Brunner
Rachel Morris, chemical engineering
Rachel Morris has surpassed all the challenges of her undergraduate studies and is now ready to begin her career in chemical engineering. Morris has been a peer mentor for a chemical engineering learning community as well as a supplemental instruction leader for Engr 160. She was co-president for Engineers' Week and transitioned the club from a week-long fall celebration to a year of programming, which lead up to National Engineers' Week at the end of February. Her work experience includes internships at University of Pittsburgh, ATK Aerospace Group, and Procter & Gamble, as well as a co-op with Cargill Texturizing Solutions. Through her involvement in Women in Science and Engineering, Morris traveled to Madrid, Spain, to study manufacturing practices in a unique cultural setting. She also traveled to the Dominican Republic to teach children English as part of the Outreach360 program and will be leading a group of seven ISU students this year. Morris played the sousaphone in the Iowa State University Cyclone Football "Varsity" Marching Band for four seasons. Although she plans to work for Procter & Gamble in Iowa City, she will remain a true Cyclone fan.
"Iowa State has provided me an outstanding education, both inside and outside the classroom, which has shaped who I am." – Rachel Morris
Rebecca Guenther, civil engineering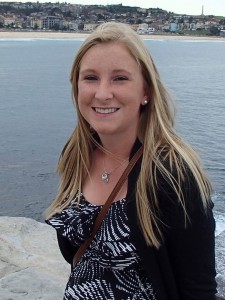 Civil engineering major Rebecca Guenther has built a strong foundation at Iowa State to prepare for her future. Guenther has received numerous awards over the years, such as the Award for Competitive Excellence, and was named to the Dean's list seven times. Her performance in academics has allowed her to be named to the Alpha Lambda Delta and Phi Eta Sigma honorary societies, as well as awarded the Margherita Tarr Estate Scholarship, the Dean Farnsworth Scholarship, and the Paul B. Reis Scholarship. Guenther has also worked with Iowa State intramurals for two years and was a grader for the structural steel design class. Guenther is a member of the American Society of Civil Engineers, the Steel Bridge Club and the Alpha Chi Omega sorority. She has had numerous opportunities to work with professionals, such as her internship with the engineering department of the City of Burnsville, Minnesota, as well as working with ISG on projects that included private development, municipal work and agricultural drainage. During her time at Iowa State, Guenther worked as an office assistant for three years in the Department of Apparel, Events, and Hospitality Management. She plans to continue her previous work with ISG, full time, after graduation.
"You have brains in your head. You have feet in your shoes. You can steer yourself any direction you choose." – Dr. Seuss
Austin Benson, computer engineering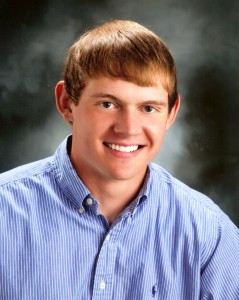 Austin Benson, of Cedar Rapids, Iowa, didn't have much downtime when it came to leading a successful undergraduate career in computer engineering. Graduating Summa Cum Laude, he has also been recognized with many academic scholarships, including Hewlett-Packard awards, and he has been inducted into multiple honorary societies: Cardinal Key, Phi Kappa Phi, Tau Beta Pi, Eta Kappa Nu, and Golden Key International, as well as being in the highest 2 percent of engineering seniors. Benson has been involved in Phi Kappa Psi as vice president, scholarship chair?, judicial committee member, and membership development chair, and he led many charitable events. Benson has had multiple high-profile software development internships with companies like IBM, Amazon and Google. After graduation, Benson will be pursuing a career as an entrepreneur as the co-founder of a Des Moines-based startup company called SaveIt! Inc. The company's mobile application SaveIt! was recently presented by Iowa State at the Associate for Financial Counseling and Planning Education conference in Florida.
"The brevity of life does not permit us to hesitate if we are to follow our dreams. Let us embrace the opportunity of graduation by taking the risks necessary to reach our highest aspirations; confident in the gifts bestowed upon us during our time at Iowa State University." – Austin Benson
Joseph Kern, construction engineering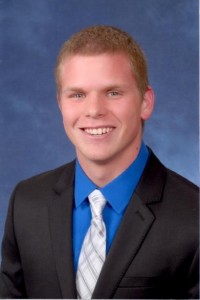 Construction engineer Joseph Kern has laid out the groundwork at Iowa State to build a successful career after graduation. Kern has been named to the Dean's list every semester and has won multiple scholarships including the Iowa Home Builders Association Scholarship, the Steve Maloney Memorial Scholarship, the Mechanical Contractors Association Scholarship, the ASHRAE Scholarship and the Sheet Metal Contractors Association Scholarship. He served as a leader in many organizations and clubs, such as vice president of the Mechanical Contractors Association student chapter and treasurer of the National Electrical Contractors. In his final year at Iowa State, he was a part of the Green Energy Challenge team that secured its second straight 1st place championship in the national competition. He has travelled with Associated General Contractors to rebuild and repair homes damaged by storms and is eager to do it again this year. He translated his experience to the classroom to multiple internships, including assistant project manager for Russell Construction and project engineer for Northwest Mechanical. Kern plans to work with designing biodiesel operations for the Baker Group in Des Moines and aims to earn his Professional Engineering license within the next five years.
"Trust in the Lord with all your heart, and lean not on your own understanding; In all your ways acknowledge Him, and He shall direct your paths." Proverbs 3:5-6
Joseph Near, electrical engineering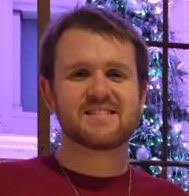 Joseph Near has been highly active throughout his Iowa State career as an electrical engineer. Near has been project officer for the Tau Beta Pi Iowa Alpha chapter, business manager for The Engineering Ambassador and Mentor Program, and communications chair then vice president of committees for Freshman Leaders in Engineering. Along with these positions, Near also received honors from Alpha Lambda Delta, Phi Eta Sigma, Golden Key International Honour Society and Tau Beta Pi. He held a position with Primera Engineers in Lisle, Illinois, as an intern in the power division as well as an intern position with Dashiell Corporation in Glen Ellyn, Illinois, where he worked in their substation division. After graduation, Near will be returning to work for Primera Engineers in the power division as an engineer I.
"I love to win; but I love to lose almost as much. I love the thrill of victory, and I also love the challenge of defeat." – Lou Gehrig
Brian Fuchs, materials engineering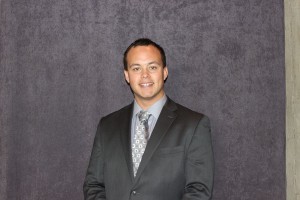 Materials engineer Brian Fuchs has invested heavily into his work throughout his time at Iowa State. The result was a culmination of internships that included working for Mercury Marine, holding a summer research position with the University of Florida, and joining the Science Undergraduate Laboratory Internship program for the National Pacific Northwest Laboratory. Fuchs also participated in the Alternative Student Breaks Program where he helped repair low-income housing in areas of need in Tuscaloosa, Alabama. He tutored students at Ames Middle School and mentored through the Freshman Honors program and the George Washington Carver scholarship program. Fuchs received scholarships from the materials science and engineering department and the George Washington Carver scholarship program. Fuchs has been on the dean's list seven times and has won the Roy G. Williams award. Fuchs plans to pursue a PhD with the ultimate goal of becoming a career researcher in the field of non-destructive evaluation and renewable energies. 
"I want to thank my family, my professors, my friends and all the people with whom I've come into contact at Iowa State. Without their support, I never would have been able to accomplish this much." – Brian Fuchs
Gabriel McCoy, mechanical engineering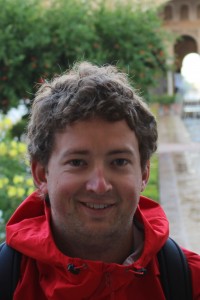 Campus involvement was very important to Gabriel McCoy, a mechanical engineering major from Estherville, Iowa. He served on the VEISHEA executive board, participated in the Honors Program, played alto saxophone in the Iowa State University Cyclone Football "Varsity" Marching Band, served as the senior teaching assistant for the President's Leadership Class, studied abroad in Spain and worked as the head audio engineer for the Maintenance Shop. As an active member of Acacia Fraternity, McCoy served as president, public relations chair, executive dean, Greek Week chair, and IFC representative. Additionally, McCoy's hard work earned him an internship as a 16M3 motor grader systems integration intern with Caterpillar.  Upon graduation, McCoy will begin work as an electronic power steering product engineer with Nexteer Automotive in Michigan.
"The most important thing I've learned in college is not how to engineer, but how to learn." – Gabriel McCoy
Zachary Miller, software engineering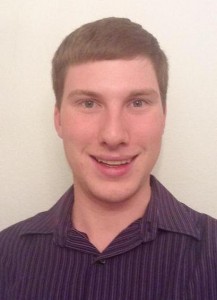 Zachary Miller has developed a successful career at Iowa State as an undergraduate student in software engineering. Miller has been in a broad spectrum of organizations , including the Information Assurance Student Group and the Software Engineering Student Advisory Council. Miller's academic track record earned him the Boeing Company Scholarship and the Roderick Seward, Flossie Ratcliffe & Helen M. Galloway scholarship. He has held internships at the Principal Financial Group and Rockwell Collins, where he interned multiple times with GPS systems. Miller, who outputted amazing work at Rockwell Collins, will continue to work with Rockwell Collins after he graduates. He also plans to go back for his master's degree in either computer engineering or business administration.
"Iowa State University has provided me with the knowledge, skills and relationships necessary to succeed in today's competitive job market. I am truly grateful for the hard work each faculty and staff member puts into designing programs of study and the support they provide students throughout their coursework." – Zachary Miller