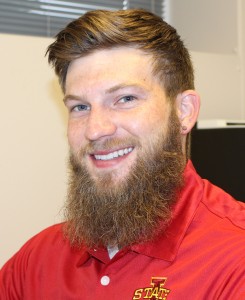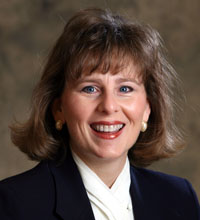 The Department of Chemical and Biological Engineering has welcomed two new additions to its staff. Michelle Stotts has joined the department in the role of operations manager and Adam Dane has come aboard as an academic advisor.
An Iowa State employee since 1990, Stotts brings a wealth of prior management experience at the university to her new position. She was most recently the associate director of the ISU Alumni Association, where she worked closely with the organization's president and oversaw many functions, including human resource activities, strategic planning initiatives, program areas and overseeing staff.
Prior to working with the Alumni Association she served in the role of program coordinator for the university's Information Technology Services, overseeing the department's human resources. Before that she held various management-level roles with the university's Administrative Data Processing (ADP) Center.
Adam Dane comes to CBE after two years of working with the Office of Student Financial Aid while obtaining a master's degree in student affairs from ISU. He obtained a bachelor's degree in sociology from Luther College.
"When I was in the second year of my master's program and was exploring jobs and locations, advising was definitely an area I was interested in," he says, "and with financial aid, I enjoyed working with students to help provide opportunities to them in very important aspects of their lives," likening it to the importance of advising. Dane says Iowa State was one of the major institutions he was most interested in, and having been a student and employee here already, the transition to the new position has been smooth. Originally from Bettendorf, Dane now lives in Des Moines with his girlfriend, who is employed by John Deere.