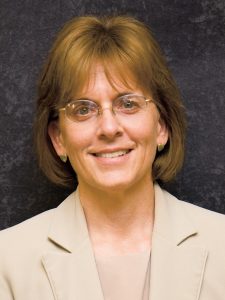 As an engineering professor, educating the next generation of engineers and advancing important research go hand in hand. Finding ways to integrate those two priorities is a unique challenge, but one that we at Iowa State have worked hard to cultivate and improve.
In 2011, I joined a team led by the vice president for research that started a new program funded by the National Science Foundation to help faculty more fully and effectively address the broader impacts of their research. I serve as the faculty director for the program, called Strengthening the Professoriate @ ISU. We are essentially a clearinghouse on campus for resources, programs and best practices about broader impacts.
In a press release and special report issued last week by NSF on broader impacts, Wanda E. Ward, head of NSF's Office of International and Integrative Activities, stated that, "In some projects, broader impacts are intrinsic to the science itself. In others, they may focus on broadening the participation of underrepresented groups, education in science, technology, engineering or mathematics (STEM), enhancing research infrastructure, broad dissemination to enhance public understanding and more." In other words, broader impacts often go beyond the basic research to provide additional value to society. Faculty who write research proposals must have specific plans for broader impacts in their proposals, and they typically will work with partners on outreach and engagement efforts.
For example, my colleague in electrical and computer engineering is featured in the new brochure Perspectives on Broader Impacts issued by NSF, as follows (p. 9):
One of the computer processing industry's biggest challenges is boosting performance and scalability against the constraints of energy and programmer efficiency. Joseph Zambreno of Iowa State University works to develop ways to surmount these challenges and develop more flexible, scalable and secure processors. Such research that advances the state-of-the-art in computer architecture has the broad potential to improve energy efficiency and battery life, and to advance fields that rely on high-performance computing. As part of Zambreno's research, he has built video game scripting engines.
In addition to his research on processors, Joe has used video game scripting and partnered with Iowa State's IT Adventures K-12 outreach program to introduce coding to middle and high school students. Many of these types of broader impacts activities are happening in engineering and across campus every day.
SP@ISU helps researchers like Joe in various ways to recognize opportunities and tap into resources and programs that strengthen the societal benefit of their work. For example, programs supported by the College of Engineering and other colleges at Iowa State are maintained in an SP@ISU database that researchers can search when exploring areas of interest. Providing this infrastructure and promoting a culture that facilitates, encourages, and rewards outreach and engagement activities are increasingly important. Early-career faculty and future faculty, such as postdocs and graduate students, especially benefit from the resources and assistance.
Supporting broader impacts is also a priority at state and national levels. SP@ISU continues to work closely with Iowa EPSCoR's broader impacts platform and leaders from Iowa's public universities. Through SP@ISU, Iowa State joins the University of Missouri, Northwestern University, the University of Pennsylvania, the University of Wisconsin-Madison, and Stanford University in leading a national network to help scientists and engineers working in U.S. research institutions better explain the relevance of their research to people's lives.
In engineering, we tell our students that they can make a difference in the world and be greater than they imagined. Engineering faculty members have the same opportunities with their research and broader impacts. It's exciting that SP@ISU is contributing to an environment that helps faculty achieve greater success.
More information
Diane Rover is a professor in electrical and computer engineering. She is the director of SP@ISU and is responsible for implementing the program's directives as well as developing and planning all related training opportunities. Rover also serves as the link to faculty on campus.
SP@ISU is funded by a five-year award received from the NSF Innovation through Institutional Integration (I3) program in 2010
Additional institutional support comes from the Office of the Senior Vice President and Provost and the Office of the Vice President for Research.