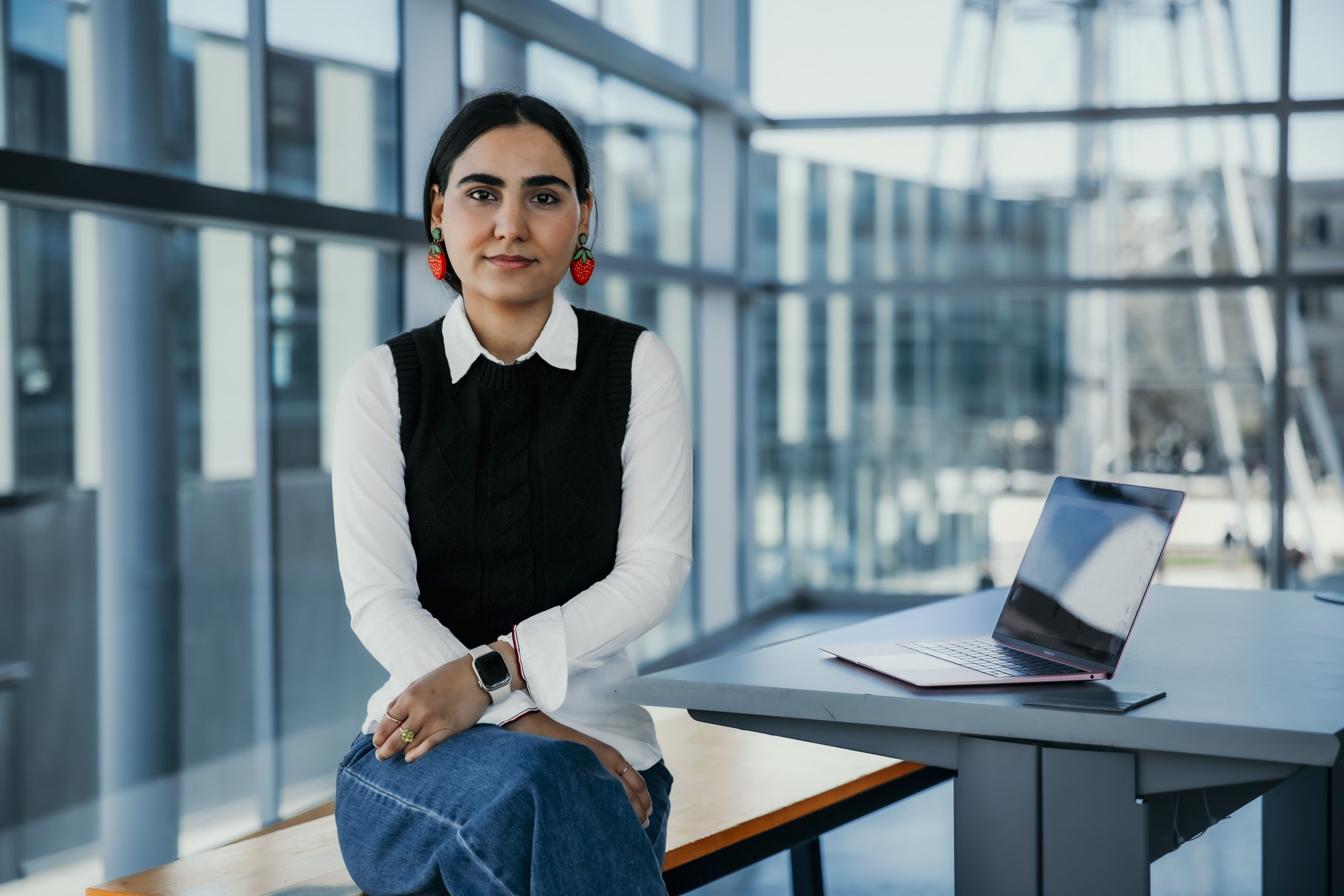 For Fatemeh Ganji, a second year doctorate student in civil engineering with a focus in water resources, the journey to accessible water for all isn't just water under the bridge.
Throughout Ganji's life, she has felt a deep-rooted aspiration to make the world a better place. While pursuing her bachelor's degree in civil engineering in Iran, with role models of famous builders in her mind, Ganji was using her construction skills to build a better world. But soon, she rerouted her career in construction into a new direction: saving the environment.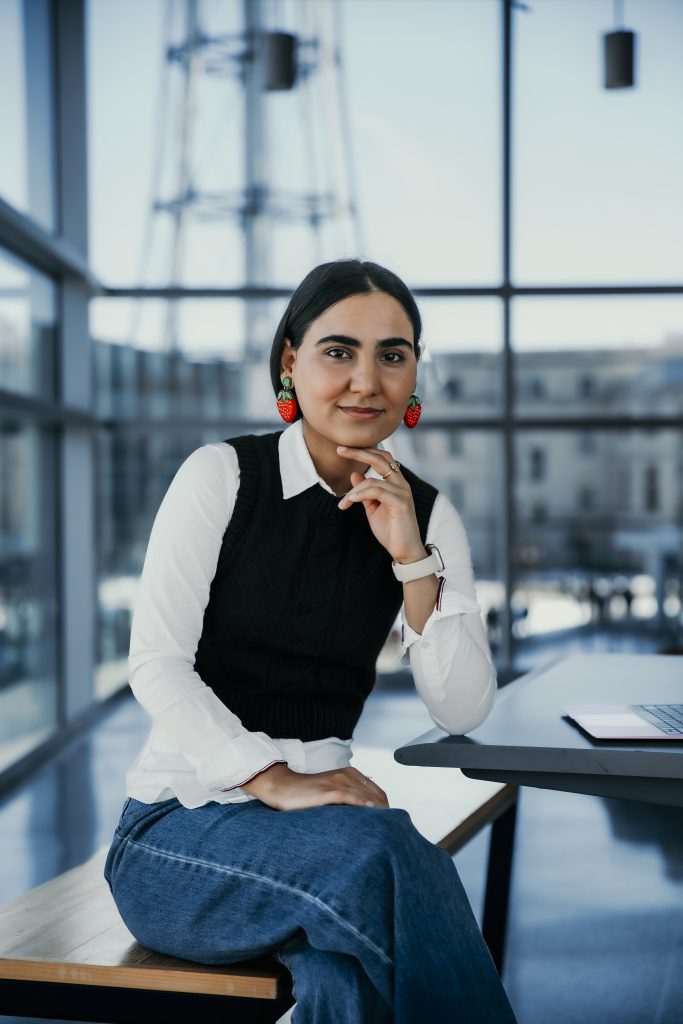 "My main goal in civil engineering was to work in construction," Ganji said. "My goal was to build bridges and buildings. But then, I realized that in this century, our main problem now is climate change. So I changed my focus from structural engineering to water resources engineering and working on climate change."
Now, Ganji is studying the effects of climate change, specifically how to make water more accessible for communities.
Whether in construction or environmental engineering, one theme in Ganji's life will never change. Whatever path she goes down, Ganji says that through it all, she wants to protect our world, and the people in it.
"My goals are constantly changing as the world that we live in keeps changing," Ganji said. "But what I do know is that in the future I want my research to result in making a difference in the world and making an impact."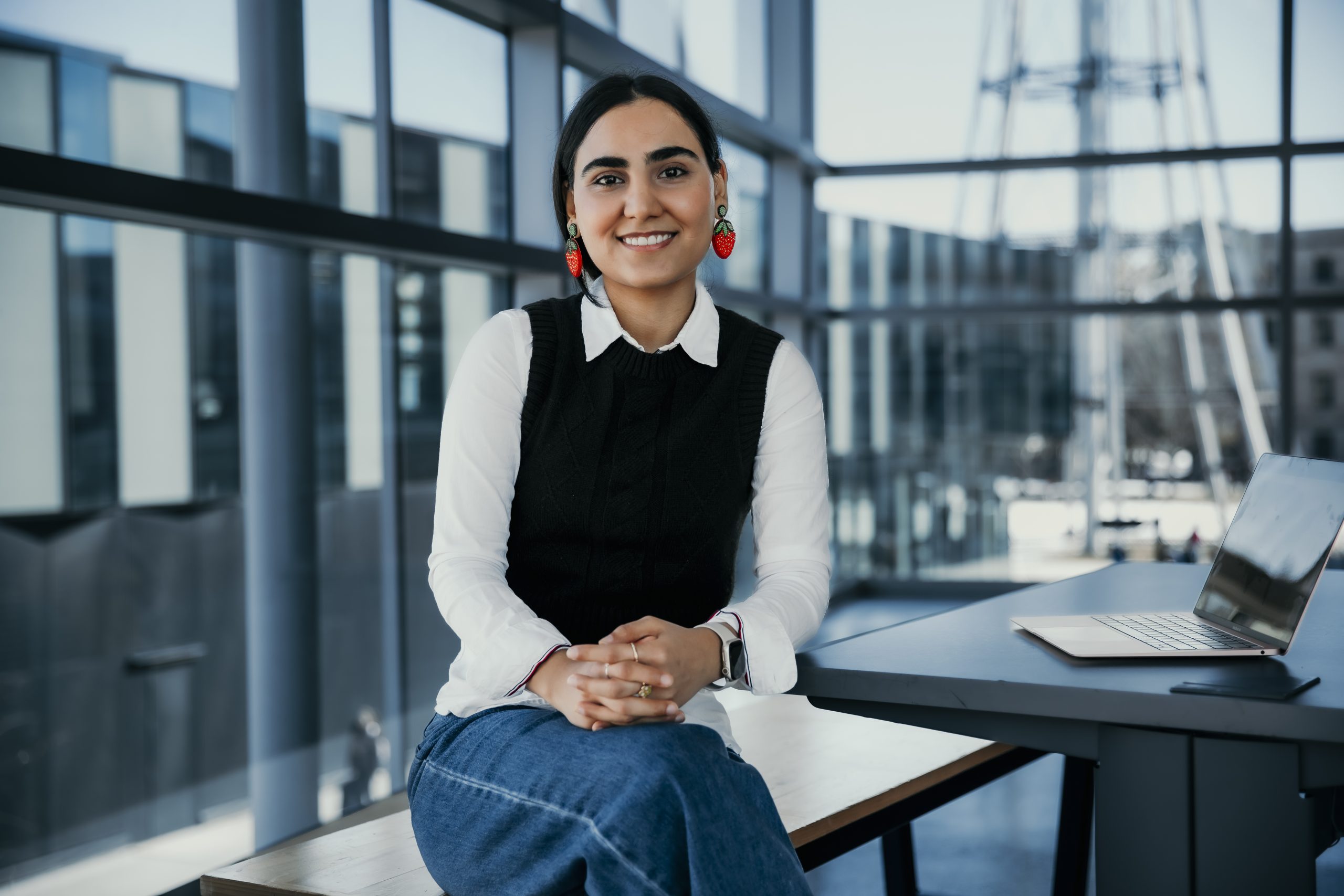 Building women up along the way
As Ganji has taken her education by storm and worked to design a more sustainable word, there have been challenges along the way. As a woman in construction and in civil engineering, Ganji has found herself being treated differently many times.
"There is often an opinion that it is a 'manly' job to work in construction, and women are more fit to work in the office and not in the field," Ganji said. "The way I was treated because of that made me feel different than everyone else, treated like I know less and left out of important conversations."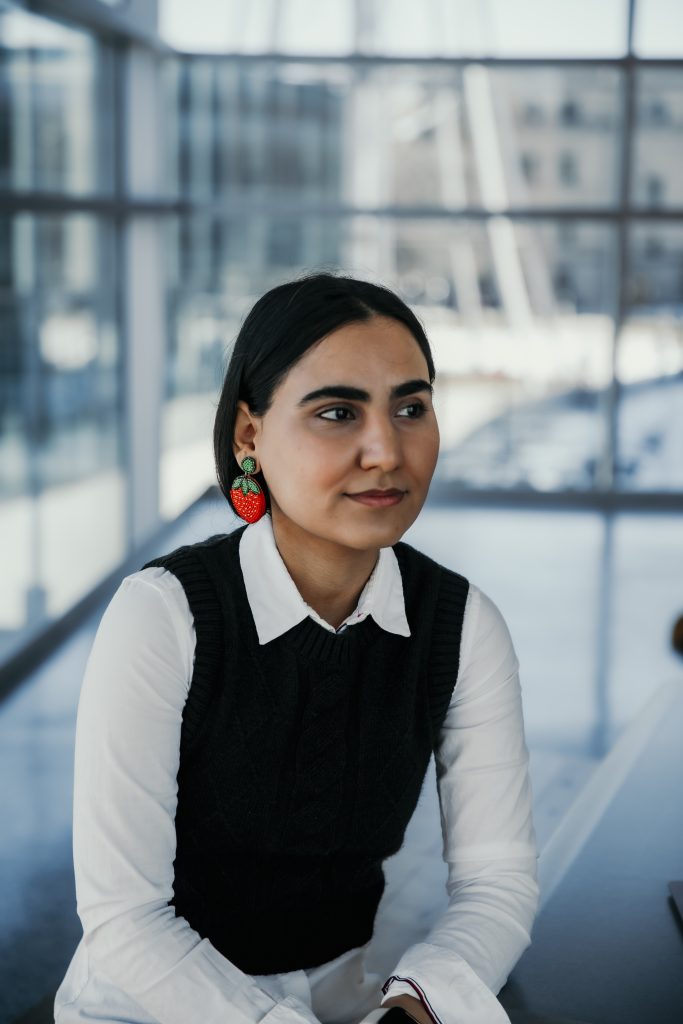 As vice publicity chair for Iowa State's Graduate Society of Women Engineers, Ganji has been connecting with other women in engineering to build each other up and have a place to support each other. Navigating her career as a woman in engineering, Ganji's advice to other women is to be confident in yourself, and build confidence in what you do.
"Women need to know that they are smart and capable of engineering; they need confidence," Ganji said. "When I have problems with confidence, I remember to believe in myself and that you can achieve anything. Whether it is in engineering or another major, be persistent and have confidence."
In Ganji's research in engineering, she is working with other women in engineering that are making a big difference in the world, too.
"I am working with Dr. Liu, a great female faculty member, and Shanna Fellows, a wonderful young woman undergraduate researcher," Ganji said.
As Ganji continues to grow in the field of civil engineering, she plans to keep performing research to better the world as she supports others along the way.