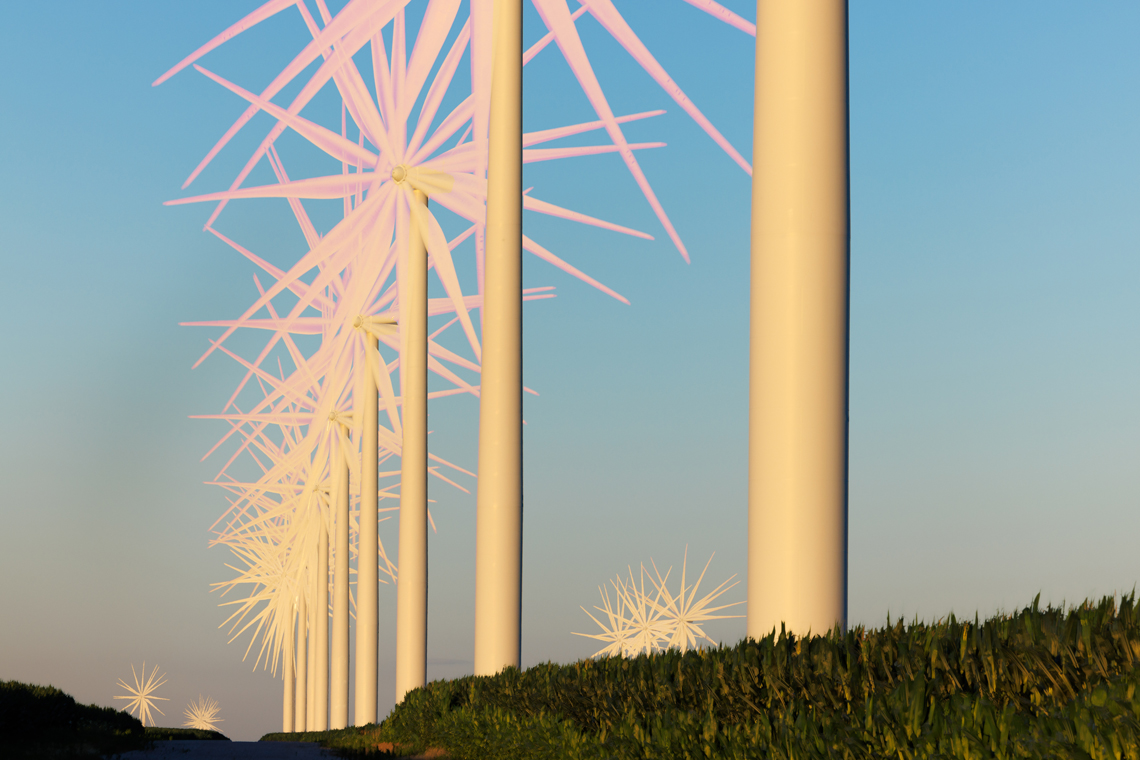 Cyclone Engineering's Wind Energy team is on their way to compete in Phase 2 of the U.S. Department of Energy's 2023 Collegiate Wind Competition. The Iowa State student group was selected as one of the 13 teams to compete in designing and building a prototype wind turbine, designing an offshore wind farm and presenting about wind energy careers and outreach.
"So far, each section of the competition has been incredibly rewarding and allowed the team to continue to grow our skill set in the wind energy sector," said Isaac Twedt-Ball, senior in mechanical engineering and president of the Wind Energy Student Organization. "For example, in this competition, we are using industry-grade wind farm design software that typically isn't available to students. I have learned a great deal about the aerodynamic and electrical design of wind turbines. Working on this team has led me to reading through multiple textbooks that generally would be outside the scope of my mechanical engineering background, if not for Collegiate Wind Competition."
Among many goals and achievements in designing and building, the Wind Energy team seeks to inspire and inform Iowan grade-schoolers about wind energy—an important topic for the state that generates about 60% of electricity from wind. 
"The school presentations have served as an opportunity," Twedt-Ball said. "The questions we received have helped demonstrate that our presentations are engaging enough to help our audiences learn and further grow their knowledge of the field."
And another major reason students should consider joining the Wind Energy student group and Collegiate Wind Energy Competition team is the incredible networking opportunities. 
"We have interviewed seven industry professionals, including a former commissioner of the Federal Energy Regulatory Commission and the head of offshore wind for Siemens Gamesa, one of the leading wind turbine manufacturers in the world," Twedt-Ball said. "Students tell me that their involvement in our Wind Energy group and in the Collegiate Wind Energy Competition has been incredibly beneficial in interviews and has led to the further strengthening of ties to those in industry. And I'd agree: My experience with the Collegiate Wind Competition has been quite frankly incredible and the highlight of my college experience."
Joining Twedt-Ball on the Iowa State Collegiate Wind Competition team are:
Drew Jensen, treasurer, electrical engineering 
Craig Bracke, secretary, civil engineering 
Abigayle Moser, aerospace engineering 
Simon Hoefing, aerospace engineering 
Anders Peterson, electrical engineering 
Brennen Becker, mechanical engineering 
Noah Gerken, mechanical engineering 
Nathan Morton, mechanical engineering 
Quentin Kennedy, civil engineering 
Brittney Cuevas, economics 
Simon Ball, pre-biomedical Illustrations 
Rachel Everly, animal ecology 
Simran Patel, biology 
The team is advised by Sri Sritharan, assistant dean for research in Iowa State's College of Engineering Wilkinson Chair in the College of Engineering and Anson Marston Distinguished Professor of civil, construction and environmental engineering, and Anne Kimber, director of Iowa State's Electric Power Research Center.