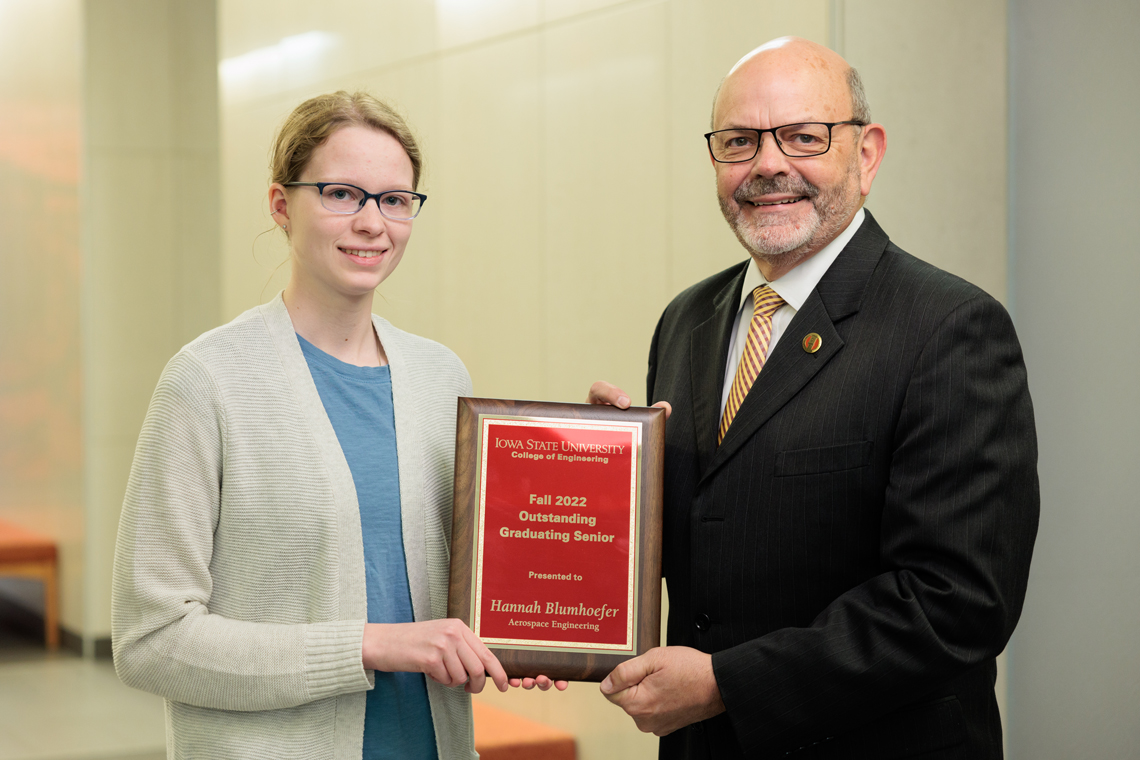 "As an engineer, I would like to focus on efficiency. Whether it be computational or energy efficiency, knowledge and societal development would greatly benefit from increased efficiency in many applications."
Valuable hands-on learning experience: Research opportunities and senior design, since they have given me a glimpse into innovation and real-world applications
Influential mentor: Aerospace engineering professor Anupam Sharma. He provided me with excellent research opportunities and inspiration to pursue further studies.
Best memories: Watching my team's capstone project take flight. Although challenging, it was amazing to see how all the knowledge and experience we had gained accumulated into designing and building an aircraft.
Plans after graduation: I plan to attend graduate school at Iowa State in aerospace engineering.
Making my mark on the world: As an engineer, I would like to focus on efficiency. Whether it be computational or energy efficiency, knowledge and societal development would greatly benefit from increased efficiency in many applications.
Engineering like a Cyclone Engineer: The Iowa State engineering experience focuses on the path to innovation in addition to the spread of knowledge, combining two very important elements essential to engineering.