NASA has selected five different ground-based proposals to investigate important problems using existing data from the Physical Sciences Informatics System and Materials Science and Engineering (MSE) assistant professor Sid Pathak's proposal was one of those chosen.
His proposal, "Structure, Properties and Performance of Solder Joints in Terrestrial vs. Reduced-Gravity Environments," will investigate the performance of different solder joints for use in future space missions. The full announcement includes the complete list of the selected proposals, principal investigators and organizations.
Pathak, along with MSE associate chair Ralph Napolitano, will utilize the In-Space Soldering Investigation experiments conducted onboard the International Space Station (ISS) to investigate and improve NASA's understanding of how porosity develops in solder joints, how it is influenced by gravity and how a solder joint's properties and functions are affected.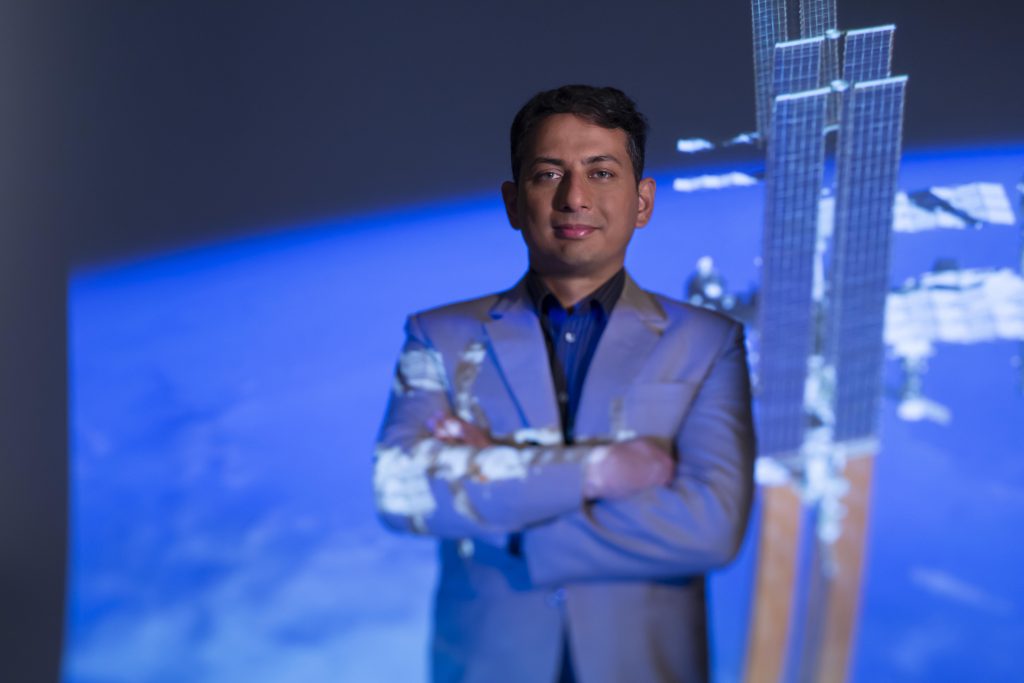 "It is an honor to work with NASA and be a part of helping them make new discoveries and learn about our universe," Pathak said.
State of the art equipment
Pathak and Napolitano's project combines novel experiments and modeling to explain the fundamental mechanisms that govern the integrity and performance of solder joints produced in terrestrial vs. reduced gravity environments. These findings could be instrumental in future space missions.
"The harsh conditions in outer space requires metal joints that can withstand extreme temperatures," Pathak said. "We can simulate those conditions right here at Iowa State."
Pathak can test different joints under extreme conditions at his lab at Iowa State. He has multiple micro-mechanical systems operating in-situ inside scanning electron microscopes, which can produce extreme temperature changes from -150 to 1000 oC. They can also produce a wide range of applied strain-rates and high applied stresses.
Another piece of equipment purchased from these awards at Pathak's lab includes a thin film deposition system capable of combining atomic layer and physical vapor deposition (ALD+PVD) systems into one integrated platform without the need of ever breaking the vacuum seal or moving substrates during deposition.
"The combination of the integrated ALD+PVD platform and the nano-mechanical systems capable of testing under extreme conditions is not only the first of its kind at Iowa State, but in the entire country," Pathak said.
Strong enough for Mars?
Pathak said that three solder materials will be examined: a lead based one, and two lead-free alloys.
"These additional solder alloy systems have recently shown promise for high-performance joint applications due to their good thermal, electrical conductivities and excellent corrosion and fatigue resistance, and are currently being considered as possible candidates for use in the NASA Mars Rover sample return missions," Pathak said.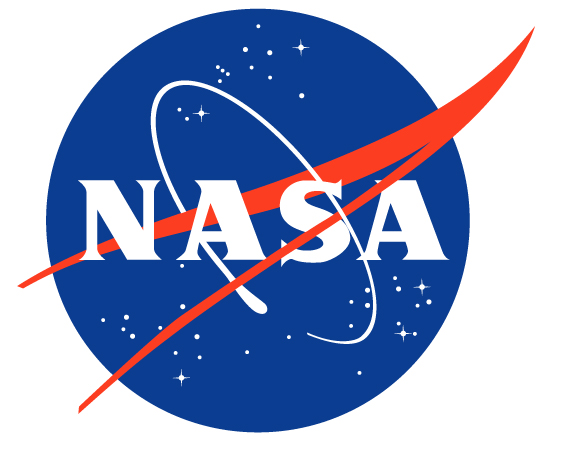 NASA and more
Pathak is not new to working with NASA, and this is his third research award from NASA at Iowa State. The research team of Pathak and Napolitano also have another ISS Flight Opportunity grant funded by the NASA Established Program to Stimulate Competitive Research (EPSCoR) program, which allows them to conduct new soldering experiments onboard the ISS. Another member of Pathak's group, graduate student Manish Kumar, has recently been awarded the 2022 Gravitational and Space Research Journal cover award. His work will be featured as the cover of the ASGSR's Open-Access journal, Gravitational and Space Research for 2022.
Since joining Iowa State in 2020, Pathak has received funding for eight research projects from various funding agencies such as NASA, DOE, NSF and Department of Defense agencies such as ARO.
These funds also include instrumentationfunding from the NSF Major Research Instrumentation Program, Defense University Research Instrumentation Program and two Presidential Cost-Sharing Program for Research Tool grants from Iowa State University.
"I am thankful for the support from the University, as well as the College of Engineering, the Iowa Space Grant Consortium, and my colleagues and mentors at the MSE department," Pathak said. "That support has encouraged me to apply for these prestigious awards."