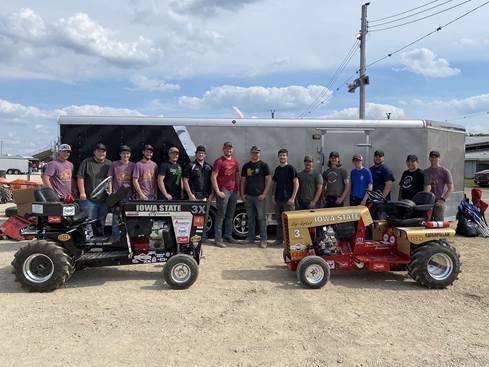 The Iowa State University Power Pullers Club came in 4th overall at the International ¼ Scale Tractor Student Design Competition.
The Power Pullers Club designs and builds quarter-scale tractors to compete in the American Society of Agricultural and Biological Engineers (ASABE) International Quarter Scale Tractor Competition.The Iowa State Power Pullers Club (PPIS) took home many awards in the International ¼ Scale Tractor Student Design Competition that took place in Peoria, Illinois, in June.
The team placed first in the written and design report and tied first in the durability event. The team also received an award of $700 for placing fourth overall.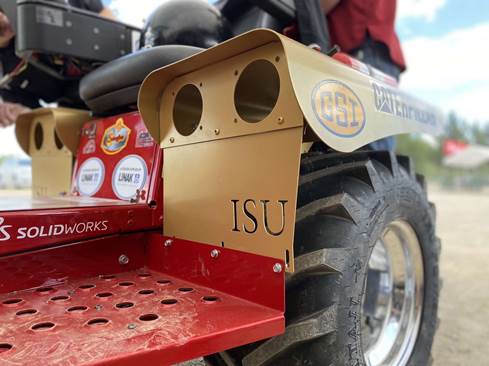 Tristan Their, president of the PPIS, says he speaks for the team when he says they were all very proud of their achievements.
"We were very excited when we heard how well we did. When it comes to the improvement that we are the proudest of, it is pretty hard to narrow down to just one," said Their. "Making it through the durability course with no damage to the tractor was very exciting and has never been done in team history. Another improvement that we are very proud of is building this year's transmission completely from scratch and still doing as well as we did."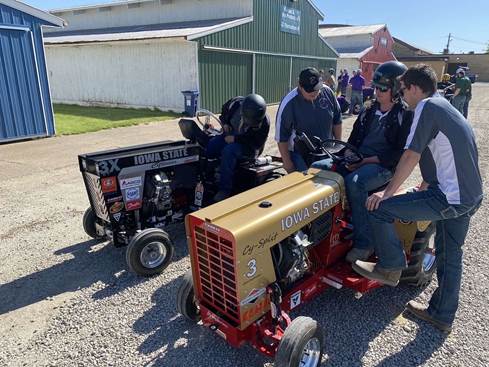 Student design competitions and projects help prepare students and give them experience as professional engineers. This competition consists of many events, including a tractor pull, durability, maneuverability, written design reports, design defense, team marketing and design presentations, and design judging. There are some specifications the team must use, such as the use of a 31-horsepower Briggs and Stratton engine and a set of Titan tires. Aside from a few design restrictions, the rest of the design is completely up to the club members.
To read more about Iowa State Power Pullers Club click here.