Carmen L Gomes, an associate professor of mechanical engineering, has been named College of Engineering Equity Advisor.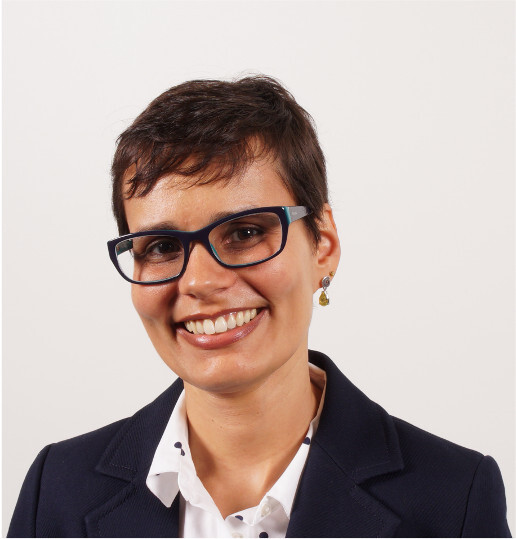 In this role, Gomes will co-chair the college's Diversity and Inclusion Committee to enhance DEI by developing solutions to campus challenges.
Gomes intends to continue the legacy of Michelle Soupir, College of Engineering Professor and previous equity advisor, and work directly with the associate dean for equity and engagement, Connie Hargrave, to support the broadening participation of women and faculty of color and to disseminate information and best practices via ADVANCE-specific and college-specific activities.
Additionally, Gomes will work to inform and support the college's goals in enhancing diversity and inclusion in all facets of its operations by creating programs and services to advance equity, diversity, and inclusion; including search and evaluation committee training.
Gomes defines equity as ensuring that resources and opportunities are provided for all to succeed and grow by promoting justice, impartiality, and fairness
"I aspire to achieve a culture of inclusive excellence with humility and transparency to create trusting spaces and environments that embrace diversity in its multiple formats to promote innovation and creativity and to address real-world challenges," said Gomes. "My aspirations are aligned with the College of Engineering Diversity and Inclusion committee charge, which is to champion a college culture that crates and sustains inclusive learning and working environments; retains and advances talent; insists on equity; redresses discrimination and oppression and supports colleagues enduring oppression."
Gomes has served as a faculty senator for the mechanical engineering department, as well as involvement in the ADVANCE program.
"It has been a great honor and privilege to serve as a faculty senator. I learned a lot about share governance and the institutional structure of Iowa State University," said Gomes. "I learned how the faculty senate and its multiple committees have an impact on individual faculty at ISU by advocating for faculty needs through changes in governance documents such as the faculty handbook, college, and departmental governance documents."
As the college's equity advisor Gomes will be available for consultation and provide information on recruiting, mentoring, professional development, promotion, and departmental climate as they relate to supporting women and underrepresented faculty with a focus on evidence-based practices. 
To read more about the College of Engineering's goals and objectives in diversity and inclusion click here.