Though he has spent the past quarter century in California, one mechanical engineering (ME) alum considers himself a "Midwestern boy" at heart and he attributes that to the critical role that Iowa State University played in his professional development.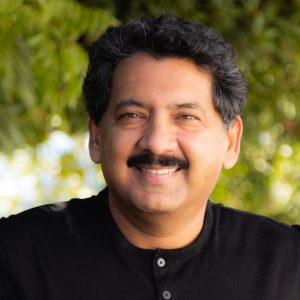 Nirmal Nair spent time in both Chennai and Delhi growing up in India. As a kid he always had an interest in taking things apart to learn how they work, and as he grew older, he became particularly interested in automobiles and engines. While many of his peers were pursuing studies in computer science and aspects of electrical engineering in the 1980s, Nair knew that he wanted to be a mechanical engineer.
He studied ME as an undergraduate at the National Institute of Technology, Tiruchirappalli and spent a couple years working for a car tire ingredient manufacturer in India after completing his bachelor's degree. However, he found that he was not challenged enough intellectually and wanted to take his career in a different direction.
"I decided that I needed to go back to school," said Nair. "My learning journey wasn't done yet."
Coming to America
With his credentials coming in, Iowa State University offered Nair a research assistantship that allowed him to work with a major professor of his choosing. After exploring his options, he found a place for himself in the lab of Jim Oliver, then an associate professor who has since risen to the rank of university professor and also serves as the Pithan Executive Director of Innovation for Iowa State's Student Innovation Center.
"Jim Oliver was my guide. He was my mentor. We were great friends outside of work as well and we remain in touch today," Nair said.
Oliver recalled that he would occasionally bring his dog into the office, during the times he would need to work late into the night. Nair, a dog lover, would stop by the office and take her for walks around campus so Oliver would continue his work uninterrupted. Oliver also remembered Nair's love for cooking.
"Even as a student, Nirmal was a great chef," said Oliver. "He would come over to my house and create amazing dinners. He introduced me to Indian cuisine which has become a lifelong love for me and my family."
Nair was a dedicated student and, much like Oliver, would work well into the night in the labs in Black Engineering Building. This is when he began teaching himself coding.
"I didn't even know what end of the computer to look at when I first came over from India," said Nair. "But I started learning C++ and discovered that I liked the idea of using software to visualize things."
He also made time for the things he enjoyed. He'd take the occasional weekend trip to nearby cities like Des Moines, Minneapolis and Chicago. He frequently played racquetball at the university recreation facilities and enjoyed trying out different restaurants around town.
"I remember being able to get a meal at this small Chinese restaurant on Main Street for like two dollars, which was great because then I'd have enough money to grab a couple beers afterward," he said with a laugh. "But I thought Iowa State was the perfect college atmosphere and I truly enjoyed my time there."
He told his family about his positive experience in Ames and ended up influencing his younger sister, Nidhi, to attend Iowa State, where she graduated with her master's degree in early childhood development. Before leaving campus, Nirmal Nair received a patent for his master's work which helps designers visualize the manufacturability of curved surface objects.
"I think I still have the only letter where I was addressed as Dr. Nair," he said, explaining that the then-dean who drafted the congratulatory letter just assumed that he was a doctoral student because of the patent.
This patent, and a couple others, led Nair and Oliver to establish a company called Arete Software. They were in business for a couple years but had to close shop when Nair was lured away to the West Coast.
California Dreamin'
While faculty at that time encouraged Nair to stick around to pursue a Ph.D., he knew that he wanted to return to the working world. He left Ames in 1995 after completing his M.S. in ME and moved to Silicon Valley in Northern California.
Over the next few years, he used his newly developed coding skills to work on everything from video editing software to mobile applications, at a time when Windows was the only option for a smartphone (iPhone and Android would release devices later). His work took him all over the world from Germany to China to South Africa. He said that he appreciated the opportunity to experience these different cultures and to try different cuisines.
After a long stint at Pinnacle Systems, he decided to switch to mobile software and joined the founding team at Skyfire. After a successful stint, he left to start a sales enablement company, PepperMob. Continuing to widen his skills, Nair took on marketing and product management at Clickatell. Though he was finding success in what he did, his career path would soon take yet another turn. This time we wanted to pursue another one of his passions: health and wellness.
"I am an engineer by training, a marketer by trade, and a wellness enthusiast and home chef by love," said Nair. "For my next venture I wanted to do something with meaning beyond just commercial success."
The potential of mushrooms
In January 2021, Nair launched Sempera Organics, a manufacturer and supplier of organic mushrooms. The idea for the name came from Semper virens, the scientific term for California redwoods that means "forever green". As a nature lover, Nair said he appreciates the natural beauty of these magnificent, massive trees scattered across the Northern California coast. The nutritional and medicinal benefits of mushrooms date back centuries, which was an impetus for Nair to choose mushrooms for his next entrepreneurial endeavor.
"I thought wouldn't it be cool to take the knowledge developed by ancient cultures and apply it to contemporary times, using science and technology" Nair said.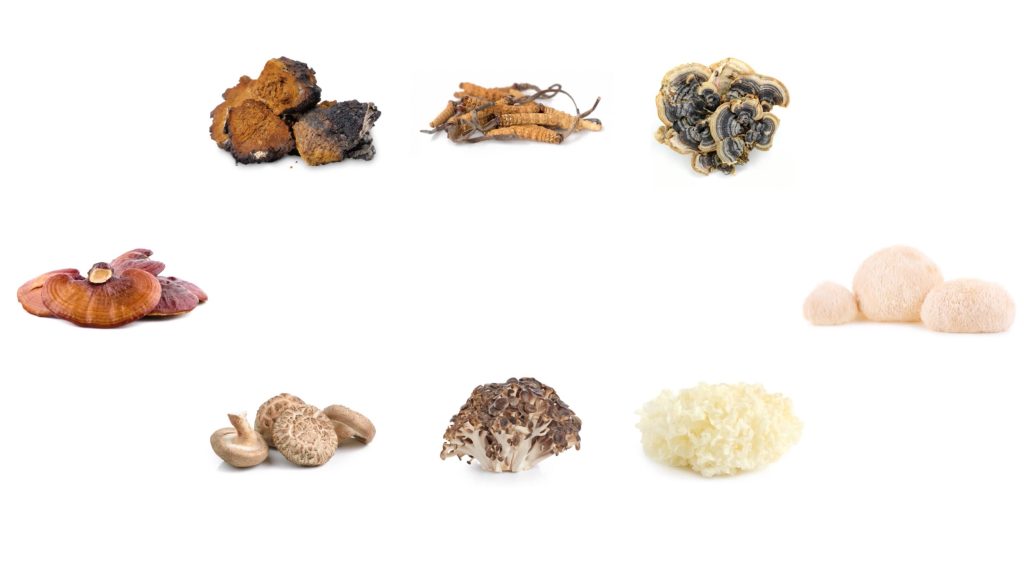 So, in the midst of the COVID-19 pandemic, Nair was putting his ME skills to work as he developed the design and constructed what would become his company's 8700-square-foot facility in Morgan Hill, Calif.
"It was a bit scary building a physical facility when practically all my work had been in the digital realm," he said.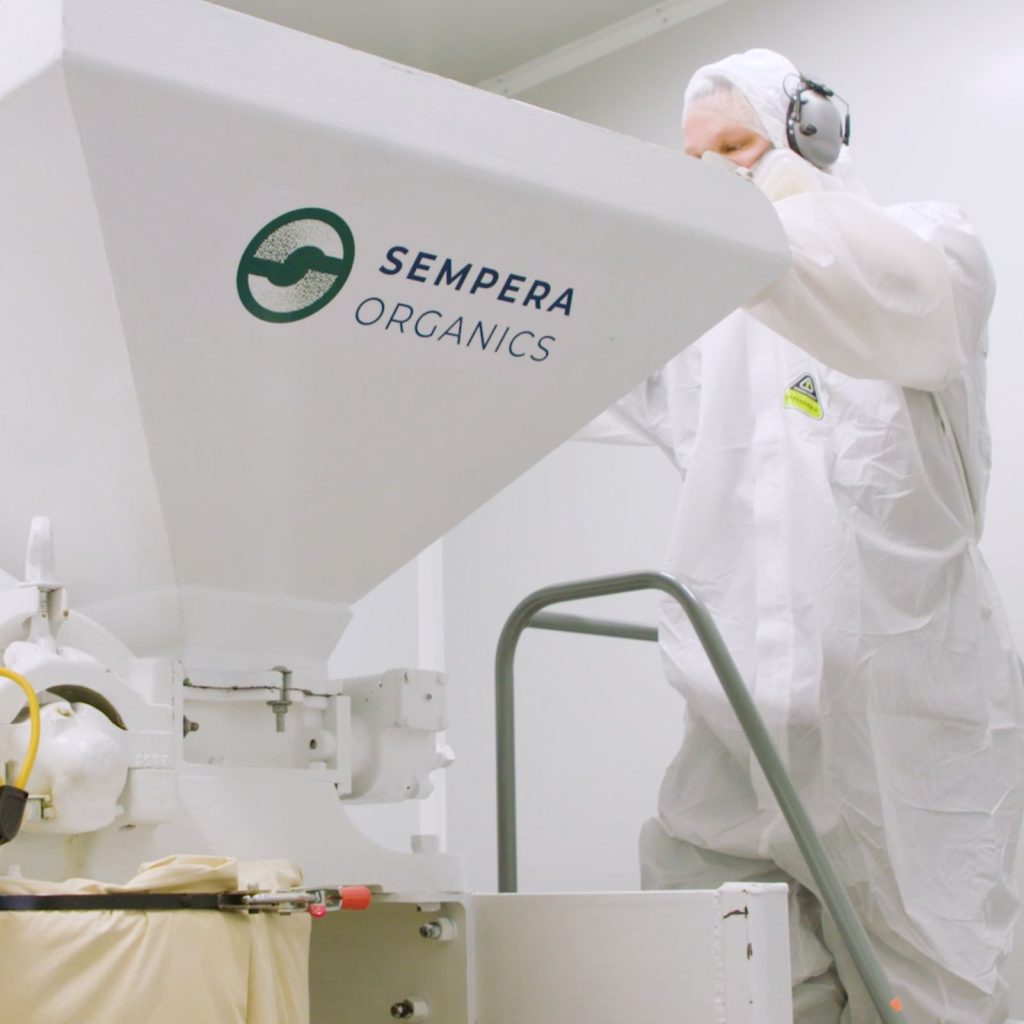 The facility was up and running in less than 100 days and they started manufacturing their first batches of mushrooms the day after Christmas in 2021. The company utilizes vertical farming techniques to make the most of the space they have. Nair said they expect to produce about 70 tons of finished product each year which includes over 25 different mushrooms species and 50 strains. Their products are USDA-certified organic, non-GMO, gluten free, vegan and kosher.
As an avid gardener and home chef, Nair said he always appreciated mushrooms as food, considering they are a good source of nutrients such as protein and fiber. However, mushrooms also have medicinal benefits which have been relatively under-studied, particularly mushrooms that contain the compound psilocybin. This compound causes psychedelic effects for the user and is currently a Schedule I drug on the federal level in the United States. In recent years, some states and municipalities have explored the potential of legalizing or decriminalizing the possession of psilocybin mushrooms, and Nair said he is confident that steps such as this will help to "move the needle" in terms of more research being done which could lead to psilocybin being prescribed more often in a medical context. Research has shown that when dosed properly, psilocybin can be effective at treating conditions such as post-traumatic stress disorder (PTSD), depression and social anxiety. 
Nair is quick to recognize the work of the team around him, which includes renowned chef Srijith Gopinathan, who has earned two Michelin stars at his San Francisco restaurant; mycologist Dennis Desjardin, who served on the biology faculty at San Francisco State University for more than three decades; and advisor Dan Gordon, an expert beer brewer with credentials from the prestigious Technical University of Munich in Weihenstephan. The company recently received a $25,000 award from the Dell Startup contest which will provide them with advice, equipment and services. Sempera was also a winner of the 2022 TIE50 awards. Nair is proud that his company recently served as a platinum sponsor for the Morgan Hill Mushroom Mardi Gras.
Encouraging future entrepreneurs
Much like his product, Nair's entrepreneurial journey was largely organic. He picked up many of the business skills and much of the knowledge he now has through experience on the job as opposed to in a classroom or textbook. Harkening back to his ME background, he thinks a lot about how automation can be applied to his business. Starting off he preferred that almost everything was done manually. He said that this gave him a better sense of how different tasks are executed and from there he would decide which tasks could be automated.
For aspiring entrepreneurs, Nair offers simple advice that might be overlooked by an overeager novice. For example, he encourages others to "think big but act small…don't boil the ocean." He said that making "steady progress" every day is more effective than constantly trying to take big steps. He also encourages others to avoid burnout by making time for the non-work activities they enjoy, which for Nair includes tennis, yoga, working out, gardening and cooking. In the end, he said it's about simplicity and doing something that drives you.  
"How can we provide the next billion inhabitants of earth with a sustainable source of food that provides protein and other necessary nutrients? We don't have to look to the future, we should actually look to the past and retool it to the modern world. And that's exactly what we're trying to do here with Sempera Organics," Nair said.