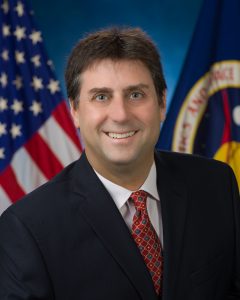 Department of Aerospace Engineering alumnus Joel Montalbano, manager of NASA's International Space Station (ISS) program, will return to the ISU campus for induction into the department's Hall of Distinguished Alumni.
Montalbano will visit the department April 21. His agenda includes presenting a student seminar (open to anyone) before being the guest of honor at an evening banquet where his official induction will take place. The department's spring meeting of its Industrial Advisory Council will coincide with the ceremonies.
Montalbano earned a B.S. in aerospace, aeronautical and astronautical engineering from Iowa State in 1988. He immediately went to work for NASA, holding technical and operational integration roles before being selected as a flight director, where he had overall responsibility for executing Space Shuttle flights and ISS expeditions.
He then served as director of NASA's Human Space Flight Programs in Russia and traveled throughout Europe speaking on the benefits and challenges of international cooperation. He was deputy program manager for ISS, where his contributions included leading the evolution of the ISS National Laboratory to support goals for scientific, technological, educational, and human space exploration while fostering commercial activities in low Earth orbit. He was selected as manager of the 15-nation ISS Program in 2020.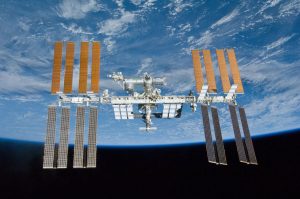 Since his promotion he has led a 5,700-person team responsible for the development and operation of complex space flight hardware and software and its integration with modules from international partners into a fully functional and operating ISS with a permanent human presence. He is also responsible for policy development, international partner negotiations, continued development of a commercial low Earth orbit economy, on-board science and technology demonstration, and the overall safety and health of the crew and on-orbit vehicle.
His professional awards include the NASA Astronaut's Silver Snoopy, awarded for significant contributions to crew safety; a NASA Outstanding Leadership Medal; two NASA Exceptional Service Medals; the Rank of Meritorious Executive, conferred by the President of the United States; the American Astronomical Society's Advancement of International Cooperation Award; and a NASA Distinguished Service Medal.
Montalbano's seminar will take place at 4 p.m. April 21 in the Alliant-Lee Liu Auditorium and is open to anyone interested.