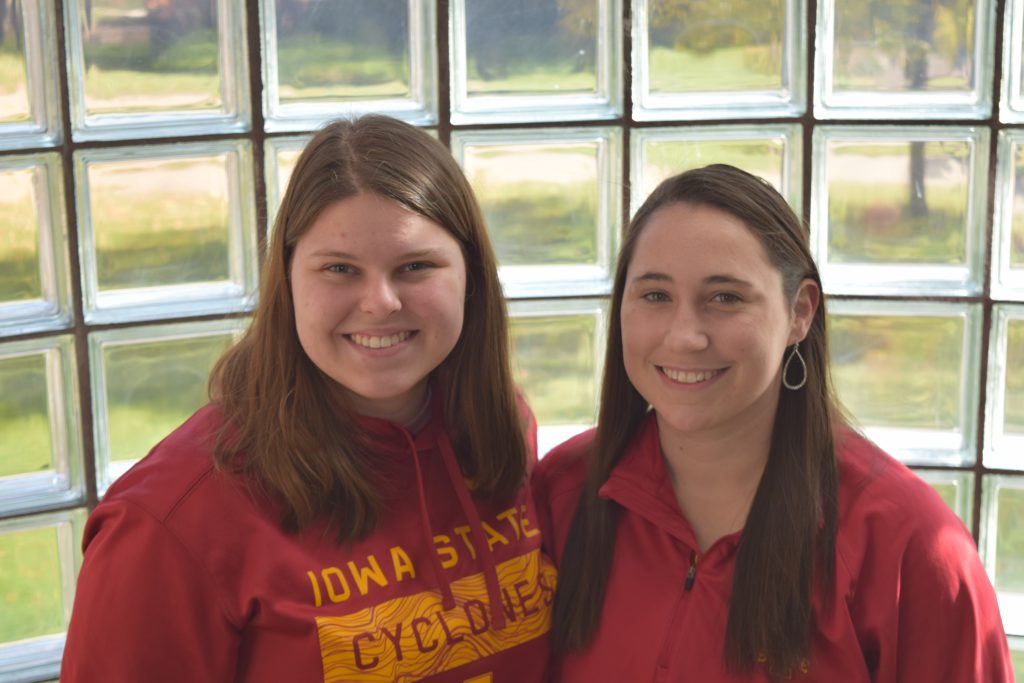 A pair of industrial engineering students who befriended each other at Iowa State University will now go their separate ways as they go to work for competing window manufacturers after graduation.
Mackenzie Bochart and Kasey Sutton, both of whom are currently seniors in industrial engineering (IE), first met their freshman year. They lived a couple doors down from one another in Friley Hall and took LD ST 270: Campus Leadership Development together. They eventually both pledged to Alpha Sigma Kappa, a social sorority for women in technical fields, and considering they were both pursuing majors in IE, they became study buddies and even friends outside of the classroom.
Though each woman had a different path for getting to Iowa State, they both shared a passion for STEM before they even arrived on campus. Bochart grew up in Washington, Ill. and developed an interest in engineering after having the opportunity to shadow female engineers at Caterpillar. Sutton, meanwhile, grew up in Wayland, Iowa and really enjoyed her high school calculus, chemistry and physics classes, which were taught by an Iowa State University chemical engineering alumnus.
Bochart and Sutton were both attracted to Iowa State because of its strong reputation for engineering. Bochart initially declared a major in mechanical engineering before an internship experience led her to rethink her career goals.
"I had an internship with Sukup Manufacturing Company as a quality engineering intern where I performed continuous improvement projects. I fell in love with the ability to improve a manufacturing process and saw a home for myself in IE," Bochart said.
Sutton, meanwhile, just felt that IE better aligned with her strengths and aspirations.
"I picked IE as my major because I love people – IE is often referred to as social engineering – and I enjoy organizing," said Sutton. "IE is heavily focused on the operator and how things flow together or need to be laid out."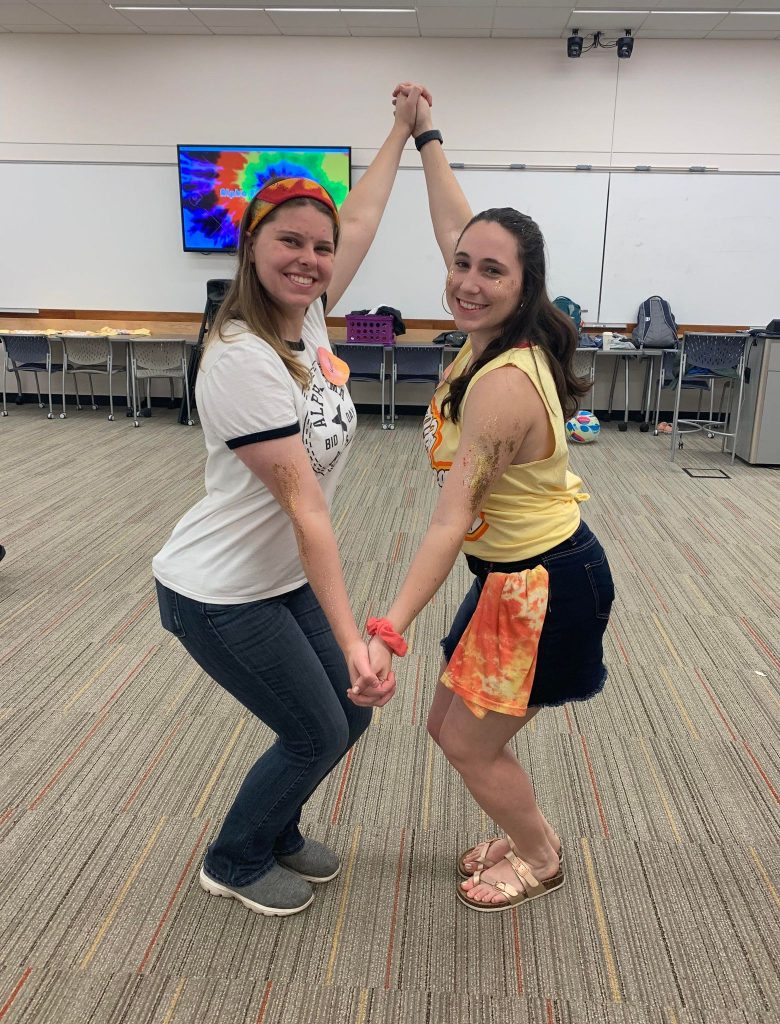 Both Bochart and Sutton said I E 222: Design & Analysis Methods for System Improvements was helpful in providing them with terminology and other baseline knowledge that they have applied to higher level courses and even to co-ops and internships. Sutton also said that her I E 271: Applied Ergonomics and Work Design course with Gary Mirka, John Ryder Professor, has been especially valuable.
"That class focused on the physical health and limitations of operators and I spent my entire co-op with Pella focusing on the mental limitations of operators," said Sutton. "It was interesting to dive deeper into what an operator experiences."
Bochart said she's taken a lot from I E 441: Industrial Engineering Design, or senior capstone, with Dave Sly, teaching professor.
"Senior capstone has allowed me to think like an industrial engineer, and Dr. Sly has been pushing me to my limits, which has allowed me to do more than I ever thought I was capable of doing," Bochart said.
The two have also built a close bond with Mike Helwig, associate teaching professor, and consider him to be a mentor. Bochart said she appreciates that Helwig is constantly challenging her to find ways to improve, while Sutton said she likes how inviting he is and always got even the shyest students to come out of their shells. The two also like to remind Helwig that they are undefeated in bags/cornhole (the popular lawn/tailgating game) against him.
The two women said the coming weeks will be bittersweet as they are both excited to graduate and take the next step in their lives, but they are saddened knowing that after college they will not see each other every day. Bochart will complete her B.S. in IE in December 2021 and will move to Dubuque, Iowa to work as an associate engineer in the manufacturing engineering department with Anderson Corporation.
"I will miss being around my sisters in Alpha Sigma Kappa the most. I have created a tight bond with many of them and will miss being close enough to go to events consistently. I do plan on coming back to Ames every so often to visit my sorority sisters," Bochart said.
Sutton will graduate in May 2022 and afterward will move to Pella, Iowa where she will work as a process engineer for Pella Corporation. For Sutton, this will be a bit of a homecoming since she previously interned at Pella and is familiar with the team she will join, but she said she will still hold her memories from Iowa State close to her heart.
"I'm really going to miss the community and all of my friends," said Sutton. "I am also going to miss all of the social opportunities I get as an ISU student. I love homecoming and Greek week a lot. Even though it is probably the busiest week of the semester every time, it is so fulfilling to be part of."