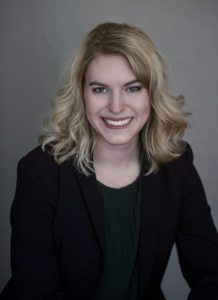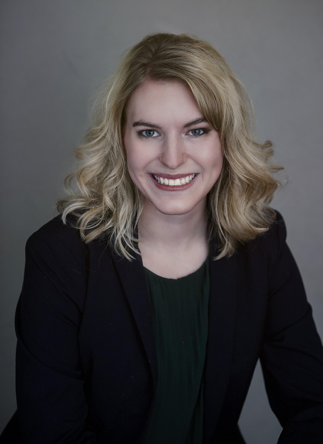 Katelyn Brinker, graduate research assistant with the Center for Nondestructive Evaluation (CNDE) and co-chair of the Institute of Electrical and Electronics Engineers Eta Kappa Nu (IEEE-HKN) Public Relations and Communications Committee, has been named a recipient of a Grand Apex Award.
Recipients of the Apex Awards are evaluated on graphic design, editorial content, and the ability to achieve overall communications excellence.
Brinker, in collaboration with IEEE-HKN program manager Stacey Bersani and owner and creative director of Tumbleweeds Creative Studio Caitlin Leshiner, developed a comprehensive resource for creating a wide variety of IEE-HKN documentation, including promotional items, social media templates, letterhead, and business cards. Brinker, Bersani and Leshiner share the Grand Apex Award.
"We congratulate Katelyn on receiving this prestigious award. Doing excellent engineering in NDE is important. Communicating about it effectively is just as crucial. This award is a testament to how exceptionally well Katelyn does both," said Reza Zoughi, director of CNDE and Kirby Gray (Battelle) Chair in Engineering in Iowa State's Department of Electrical and Computer Engineering.
Brinker earned her B.S. in electrical engineering and computer engineering and her M.S. in electrical engineering from Missouri University of Science and Technology. Supported by a NASA Space Technology Research Fellowship, Brinker is a Ph.D. student and graduate research assistant with the CNDE. She has also been a part of the Pathways Internship Program at NASA Goddard Space Flight Center since fall of 2019. Her research involves developing wireless passive microwave sensors for materials characterization and structural health monitoring applications.
Brinker is also the recipient of the 2017 IEEE-HKN Alton B. Zerby and Carl T. Koerner Outstanding Student Award and the 2017 DiscoverE New Faces of Engineering IEEE-USA award.