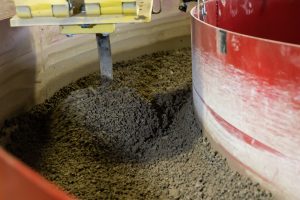 Watch a video of the SMDL and see it in action.
Agricultural and biosystems engineering assistant professor Mehari Tekeste leads Iowa State's Soil-Machine Dynamics Laboratory, supporting design optimization and evaluating machine systems performance as Ground Engaging Tools (GETs) and Mobility system equipment interacts with soil under various soil compaction levels and research of wear characteristics of soil-engaging tools.
"Indoor and controlled soil bin research offers unique capabilities to validate physics-based modeling of machine-to-granular interaction for accelerated virtual design and technology development of GETs and mobility systems of agriculture and construction machine systems," said Tekeste.
Unique soil machine dynamics testing
The lab, located at Iowa State's Agricultural Engineering and Agronomy Research Farm near Boone, Iowa, includes three major types of equipment with state-of-the art measurement and control: a mobility soil bin, a GETs soil bin test and a circular wear testing soil bin. With the SMDL research capabilities, the lab supports engineering research programs for agriculture, construction, mining and extraterrestrial machine applications.
Beyond research on machine applications, the SMDL supports fundamental applied soil dynamics research with various granular materials.
"Recent advances in soil dynamic research in our lab applies similitude soil behavior scaling and reproducing soil dynamic properties of natural soils, based on our customer desires, and can be designed and created using artificial granular material mix," said Tekeste.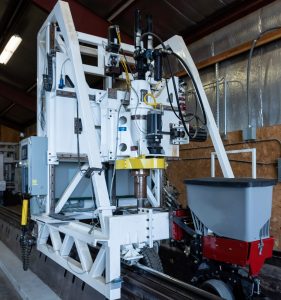 Next-gen innovators and innovations
Tekeste says since the SMDL is one of the only labs of its type in North America, Iowa State students, researchers and industry partners have access to testing that will shape the future.
"Students taking courses from the advanced machinery engineering and manufacturing systems focus area have the opportunity to enhance their problem-solving skills and conduct hands-on laboratory exercises in the SMDL lab," said Tekeste.
Industry partners can work with SMDL researchers to test machine systems either for design or performance evaluation, and provide test data for simulation and modeling – all of which improves the performance of new off-road machine systems technologies.
To learn more about the SMDL or to discuss collaborations, contact Tekeste at mtekeste@iastate.edu.