Associate Professor of CCEE, Jing Dong, was featured in WalletHub, in an article regarding the year's best and worst states to drive in.
Below is Dong's interview, as well as the link to WalletHub's initial article.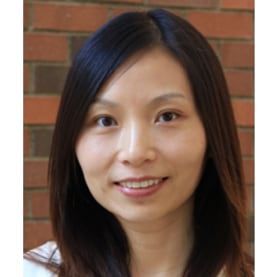 What tips do you have for a person looking to keep the costs of car ownership low?
To reduce the fuel cost, one should maintain proper tire pressure to achieve better fuel economy. Also, consider using E15 for light-duty vehicles made after 2001, as E15 is usually cheaper than E10 even taking into account its slightly lower mpg. When buying a vehicle, consider adding mpg as one of the criteria. E.g. fueleconomy.gov provides fuel economy information and a calculator to estimate fuel cost. Sometimes, buying a used EV, preferably with a battery warranty, might be an economical but usually overlooked option.
Should states offer tax or other incentives to encourage people to purchase electric vehicles? What can else states do to support the adoption of low-emissions vehicles (e.g. charging station infrastructure for electric vehicles)?
Incentives have shown to be effective in promoting EV in the early market (e.g. California, Norway, China). When making policy decisions regarding EV tax or other incentives, the state should consider the long term environmental and societal benefits of EVs.
Building charging infrastructure and providing free charging could encourage people to purchase EVs. Also, states can adopt a low-emissions vehicle in the state-owned fleets. Developing and implementing EV-ready building codes is another low-cost strategy for states to encourage EV adoption.
In your opinion when will self-driving cars be readily available? What are the regulatory or policy hurdles?
I think it will still be decades before fully-autonomous (level 5) vehicles to be on the market and the hurdles are mainly technological. Highly automated vehicles and advanced driver-assist systems are already available and likely to improve fast in the coming years. However, moving from level 4 (fully autonomous driving in a certain environment) to level 5 (fully autonomous driving under all conditions) requires a technological breakthrough.
https://wallethub.com/edu/best-worst-states-to-drive-in/43012#expert=Jing_Dong