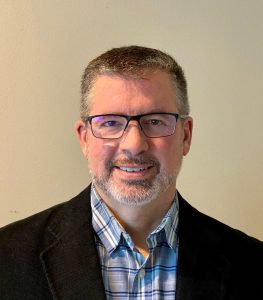 Despite being an alumnus from a public university on the east side of the state, one of industrial engineering's newest faculty members has picked the right school for where to continue his career.
Brendan Devine joined Iowa State University's industrial and manufacturing systems engineering department as an assistant teaching professor beginning in fall 2020. Though he's new to the faculty at Iowa State, he is quite familiar with the institution.
Devine was born in Ames and both of his parents graduated from Iowa State. His father, Barnett Devine, studied psychology while his mother, Susan Devine, majored in biology/zoology, both of whom are active Cyclone alumni. Devine's initial time in Ames was short lived though as he grew up in Iowa's capital city when his parents took jobs in Des Moines.
Even though he has family ties to Iowa State University, Devine bucked the family trend when it came time for college and he chose to attend the University of Iowa. He majored in mechanical engineering (ME) at a time when the university was placing a greater emphasis on thermodynamics and thermal-fluid systems design.
"I guess I had a knack for boiling things, then measuring their latent heat," said Devine. "Eventually I met other students that were studying the ignition of fuels, and I gained a taste for burning, blasting and blowing things up."
This experience, coupled with his B.S. and M.S. in ME, caught the eye of the U.S. Air Force because upon completion of his graduate studies, he was hired as an officer specializing in developmental engineering. In this capacity, he described himself as a "project engineer wearing a uniform" and much of his work involved collaborating with major contractors such as Lockheed Martin, Boeing and Northup Grumman, in developing cutting-edge technology specifically with weaponry.
"I have more than 250 hours as a backseater in the F-16, B-52 and C-17 aircrafts as a flight test engineer," he said. "Every weapon the military deploys gets run through the ringer – on the drawing board, in the lab, and eventually, over a test range – before it ever gets sent into combat."
Devine met his wife of now 15 years, Twila, in the service where she served as a logistics officer, responsible for all fuel, spare parts, ground equipment, weapons and personnel for the 33rd Fighter Wing when it deployed.  She led more than 300 airmen as a young lieutenant.
"When it comes to getting organized, home repair projects, or planning a vacation, I kind of stand out of the way and let her do her magic," Devine said of his wife. "Let's just say my lectures in value stream mapping and design for agility probably start with an example of Twila's leadership and knack for organization."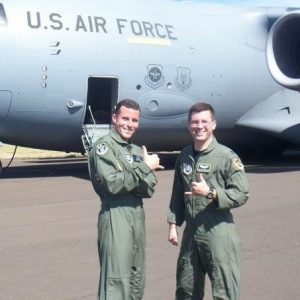 Brendan Devine has been involved with projects for air-to-ground missiles, computer networks, missile defense systems and aircraft battle damage repair. Not only did Devine gain research experience during his time in the service, but he even got introduced to teaching through his role as an ROTC instructor.
"It is an expectation that all airmen, marines, soldiers, and seamen train the next generation of soldiers to make sure there's no loss of skills in our national defense. That's where I truly found a joy for teaching," he said.
In his new capacity at Iowa State, Devine is teaching I E 305: Engineering Economics and IE 561: Total Quality Management. Eventually he said he would like to teach courses in project management as well as in systems requirements and design. He also plans to develop a course on "how to objectively do systems testing."
"Engineers are frequently hired to test systems before they go to the field," said Devine. "It's one of the most enjoyable jobs as an engineer. You get to be an expert on a systems before anyone hears about it in the press or buys it online."
Outside of teaching, Devine will also be involved with other projects and administrative responsibilities. He is expected to assist the systems engineering program, and has ideas from his military experience which he hopes to bring to the table. He explained how the a standard aircraft contains several miles of wiring throughout, and it is important that the those designing and manufacturing the aircraft use material that is able to function effectively at high elevations (as high as 42,000 feet above sea level) as well as temperatures that can fluctuate from 120 degrees Fahrenheit in Jordan to minus 20 degrees Fahrenheit in Nova Scotia.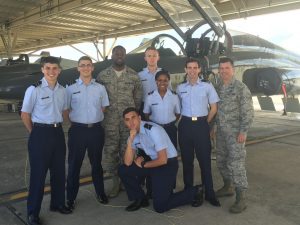 "The industrial and manufacturing engineers need to make sure they can make that multi-mile wiring in a cost effective way. The systems engineers need to design sensors to make sure the industrial and manufacturing engineers were right," he said.
In his free time Devine enjoys golfing, and though he admits he's not great he said he'll trash talk his 17 handicap against anyone. His two children, Ella and Isaac, keep him busy as well. He also enjoys working on and riding his 2003 Triumph Bonneville motorcycle, even though his wife jokes that he takes it apart and puts it back together more than he rides it.
But for now, Devine is focused on the projects and other work he'll do at Iowa State, which he said was part of what attracted him to come back to his home state to accept this position.
"In all truths, Iowa State University does more projects, and nimbly pursues new ones, than anything I have seen before. They may not all come to fruition, but they are an incredible chance to learn and explore. This is where ideas are born," he said.