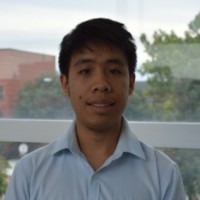 Patience has paid off for one mechanical engineering student, as he recently published a research paper nearly a year after completing a research internship at a national lab.
Xian Yeow Lee, a doctoral student in mechanical engineering (ME), spent three months during the summer of 2019 as a research intern at the Lawrence Livermore National Laboratory in California. His findings from this research were recently published the journal Additive Manufacturing, along with co-authors Brian Giera, Sourabh K. Saha and Soumik Sarkar, an associate professor of ME who serves as Lee's Ph.D. advisor.
"My main responsibility was to develop and apply machine learning algorithms to automate and accelerate additive manufacturing processes," Lee said. "The goal was to have a software which identifies ideal printing parameters by having the algorithm monitor which manufactured parts have defects and which parts turned out well."
Lee completed his B.S. in ME at Iowa State in 2016 and was attracted to the field because of its broad career applicability. He said he was able to take the things he has learned in the ME curriculum and apply it to his research this summer.
"Although my main responsibility was to implement machine learning algorithms, my undergrad classes in manufacturing and experimental design and data collection procedures learnt in lab sessions definitely helped me understand the problem we are attempting to solve from a different perspective. This definitely facilitates and improves the cross-collaboration process," he said.
When he is not busy in the lab or in the classroom, he enjoys reading, cooking and staying active. Lee, who grew up in Kuala Lumpur, Malaysia, said just walking around campus and other parts of Ames is one of his favorite ways to take a break from his work while also maintaining a healthy lifestyle.
Lee plans to complete his studies in fall 2021 and hopes to pursue a career in machine learning research after graduation.