---
Click here for design plans and other info for how your team can create these plastic helmet inserts
---
---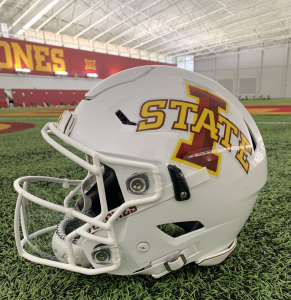 With the start of the college football season fast approaching, equipment managers for Iowa State University were searching for a way to modify the team's helmets so they would be functional for the players, while also reducing the potential spread of COVID-19. After putting out a call for help, their colleagues on the other side of campus were quick to answer.
Faculty and staff in Iowa State's Department of Industrial and Manufacturing Systems Engineering (IMSE) were the ones to answer that call. The idea first came about when IMSE teaching professor Leslie Potter was contacted by two of the football team's equipment managers, Chase Clark and Michael Dryer. They asked if Potter could assist them with creating a shield for existing players' helmets. After consulting with Gül E. Kremer, professor and C.G. "Turk" & Joyce A. Therkildsen Department Chair of IMSE, Potter assembled a team that included professor Matt Frank and teaching lab coordinator Aaron Jordan to design and fabricate an exact-sized plastic insert for the lower part of the helmets' facemasks in less than three weeks.
"When Chase and Michael called me, I understood immediately that the need was both urgent and real. They were talking about student and staff safety, and the deadline was short. The ISU Athletic Department has been a great academic partner for me with my IE 101 classes the past several years, and I was determined that we could reciprocate. I was so happy that we could put a team together and begin design discussions within a matter of hours," said Potter.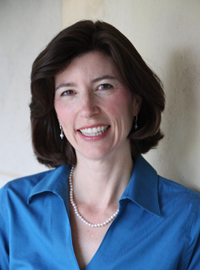 During the design and testing process, the researchers knew they needed something that was functional for the players and durable enough to withstand the physicality of the game while also redirecting the increased exhalations from player' noses and mouths during games and practices.
After participating in discussions regarding the team's needs, Potter's role included testing plans, documentation and dissemination, while Jordan and Frank took on the extensive design and prototyping required. Jordan was responsible for working on a method to make the first prototypes, and then an efficient process that would manufacture shields easily and quickly.
Frank, who also serves as the John B. Slater Professor in Sustainable Design & Manufacturing, applied his expertise in rapid manufacturing and prototyping to look at what geometry and material combination would result in a shield that could attach to a variety of facemasks with simple assembly. He was tasked with something similar toward the end of his sabbatical with John Deere earlier this year when he helped to develop plastic face shields for Deere employees and designed a new N95 respirator along with Oak Ridge National Laboratory.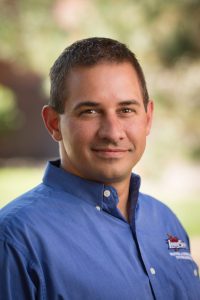 The material used for the insert in the football helmets is LEXAN™Polycarbonate film that is only ten-thousandth of an inch thick (0.010"). The researchers chose this particular material because of its stability, durability, and flexibility even at extreme temperatures.  It is already used extensively in other similar applications like visors and helmets.
"We needed a material that was just rigid enough to hold a curved shape, yet pliable to conform to a variety of facemasks and be easy to cut and produce at a rapid manufacturing pace," said Frank.
The researchers also relied on feedback from the players while testing the prototypes. One of those players was Blake Clark, a quarterback on the team who happens to be an industrial engineering student.
"Engineers design for users, and getting user feedback from the beginning of a project is critical to success.  We wanted player feedback as early as possible, and with our own industrial engineering student on the team, who better to provide that user perspective? Having already had Blake as a student when I taught IMSE's second year  IE 222 process improvements course, I knew that he would appreciate the need for honest feedback," said Potter.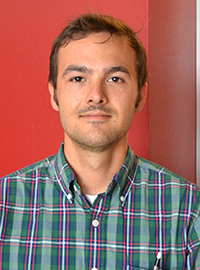 The researchers are making the "Cyclone Shield" design free and available to anyone via a public online folder, particularly for high school teams where funding and other resources might be limited. Once the materials are purchased, the shields can be made on a Cricut® cutting machine at a rate of one shield every 40 seconds. An 11-inch by 11-inch sheet of Lexan film provides enough material for three mask inserts at a cost of less than 50 cents per shield. Frank said he is ready to make additional modifications as needed.
"We've done as much testing as we can, and early feedback from players is very positive, but the true test is when we put them through full contact practice and finally on game day. We'll be ready to make modifications based on feedback we get from players, coaches and staff and will help support them in any way we can," Frank said.