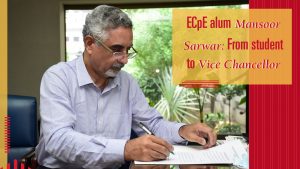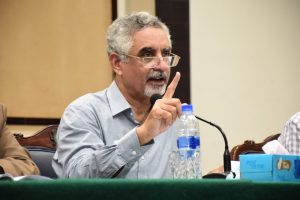 Mansoor Sarwar, an alum ('88 comp engr) from the Department of Electrical and Computer Engineering at Iowa State University, has had a dream of teaching and inspiring others since high school. Now, he is doing just that — and more. 
Sarwar has recently been appointed as Vice Chancellor of the University of Engineering and Technology (UET), Lahore. UET Lahore is the oldest engineering educational institution in Pakistan, established in 1921. As Vice Chancellor, Sarwar holds the highest administrative position in the university.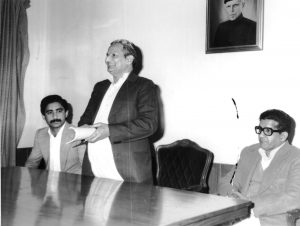 Sarwar began taking classes pursuing a master's and Ph.D. in 1983 at Iowa State. But before enrolling at ISU, he already had his bachelor's from UET and was a lecturer for some time there, playing a prominent role in the university's engineering program.
"When I was in high school, I knew that I would like to be a teacher. I joined UET Lahore as a lecturer in April 1982, just three months after graduating with a BSc degree in electrical engineering," Sarwar said. "As a student at Iowa State, I knew that I would pursue a teaching career, but I did not think of becoming the Vice Chancellor of a university, let alone at my alma mater."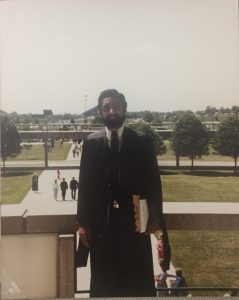 Sarwar had dreams of teaching long before he was enrolled at Iowa State — but ISU helped him become the professional he needed to be in order to reach his goals, he said.
"ECpE provided me with the opportunity to work with highly professional, helpful and friendly faculty and staff," Sarwar said. "My supervisors, Dr. Art Pohm and Dr. James A. Davis, were excellent teachers, superior mentors and, above all, amazing human beings. They extended their help whenever I needed it and never let me feel that I was an alien in any way. Their personalities have had considerable impact on my grooming as a person and professional."
As Vice Chancellor, Sarwar uses the skills he learned at Iowa State. From hands-on projects and community service to more technical tasks, Sarwar has a variety of duties at UET Lahore.
"My favorite role as Vice Chancellor is my interaction with the extremely bright students and teachers belonging to every nook and corner of the country, and motivating them to be superior professionals as well as contributing members of the world community with a sense of service and empathy towards others," Sarwar said.
After years of pursuing his dream, Sarwar is exactly where he has always wanted to be as Vice Chancellor of UET Lahore — teaching and inspiring others to follow their dreams, too.