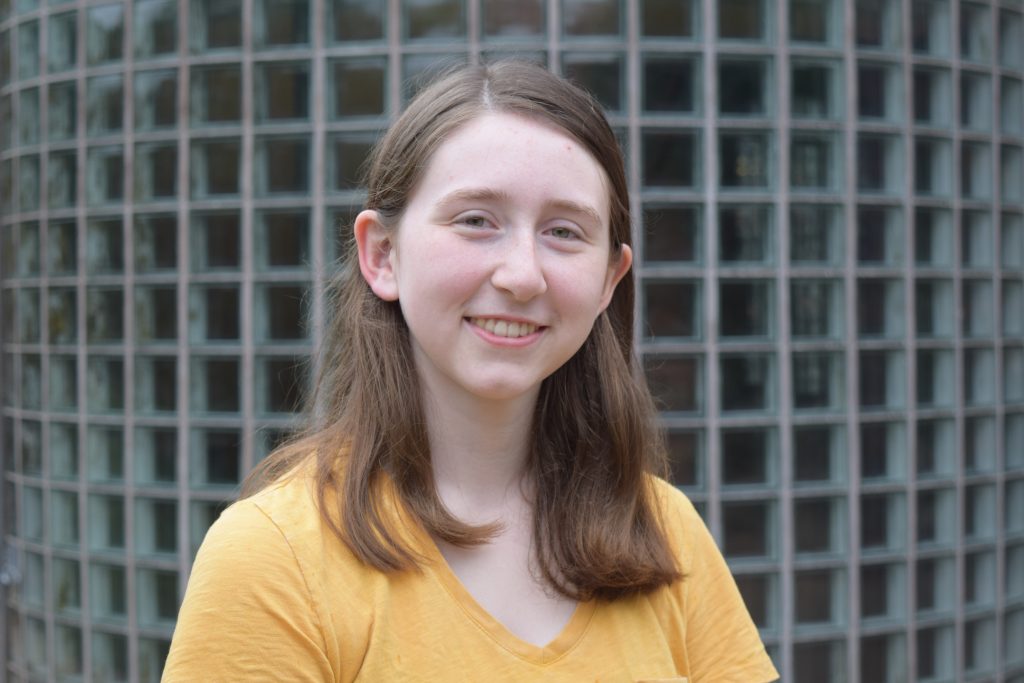 Strong connections link engineering with the performing arts, according to one industrial engineering student.
Emily Oldham, a junior pursuing a double degree in industrial engineering and the performing arts, grew up in Rochester, Minnesota, and was involved with the performance side of both dance and theater in elementary and middle school. In high school she became involved backstage and in other logistical aspects of performing arts. Then it was during her high school AP physics class that she fell in love with the applicable (as opposed to theoretical) side of STEM, so when it came time to go to college she knew she needed to find a place where she could combine both of her interests: engineering and the performing arts.
"I toured a few other colleges before choosing Iowa State," said Oldham. "In the end, I liked how many opportunities I saw in both the performing arts and in engineering, as well as all the trees and the variety of buildings on campus."
She felt that with her skillset and interests she'd be better suited to improve existing systems, as opposed to creating something new from scratch, so she felt industrial engineering was a good fit. It was during her I E 101: Industrial Engineering Profession class with Leslie Potter, associate teaching professor in industrial and manufacturing systems engineering (IMSE), that she realized she could apply industrial engineering concepts to the stage.
"Especially behind the scenes, theatrical productions are essentially a process that the cast and crew have spent months perfecting, and, as Leslie taught us in I E 101, industrial engineering is all about improving processes to help people. As a stage manager, I make sure all the processes from cast and crew fit together and create a show that we are all proud to share with audiences," Oldham said.
This summer, Oldham took a break from the stage to work with Stephen Gilbert, associate professor in IMSE, as an undergraduate research assistant at the Virtual Reality Applications Center. She worked on projects focusing on telecommunications and extended reality research.
In addition to research, Oldham has also been involved in tap dancing classes and theatrical design classes at Iowa State. She also enjoys attending performances as a spectator, citing Something Rotten and Kinky Boots as two of her favorite performances she saw at Stephens Auditorium last year. This season, she said she looks forward to seeing Chasing George Washington and 9 to 5, as well as other performances.
Oldham plans to complete her studies in May 2022 and after graduation hopes to find a career that allows her to combine her two passions. She said that she encourages other students who have an interest in performing arts to explore some of the opportunities offered at Iowa State.
"Theater is loads more accessible than people seem to think it is, in terms of cost and in terms of understanding the shows themselves," said Oldham. "And if you ever want to be involved in theater, there's plenty of stuff to do. As well as actors and directors, we have people sewing costumes, building and painting sets, ushering, running the lights and sounds, and more."