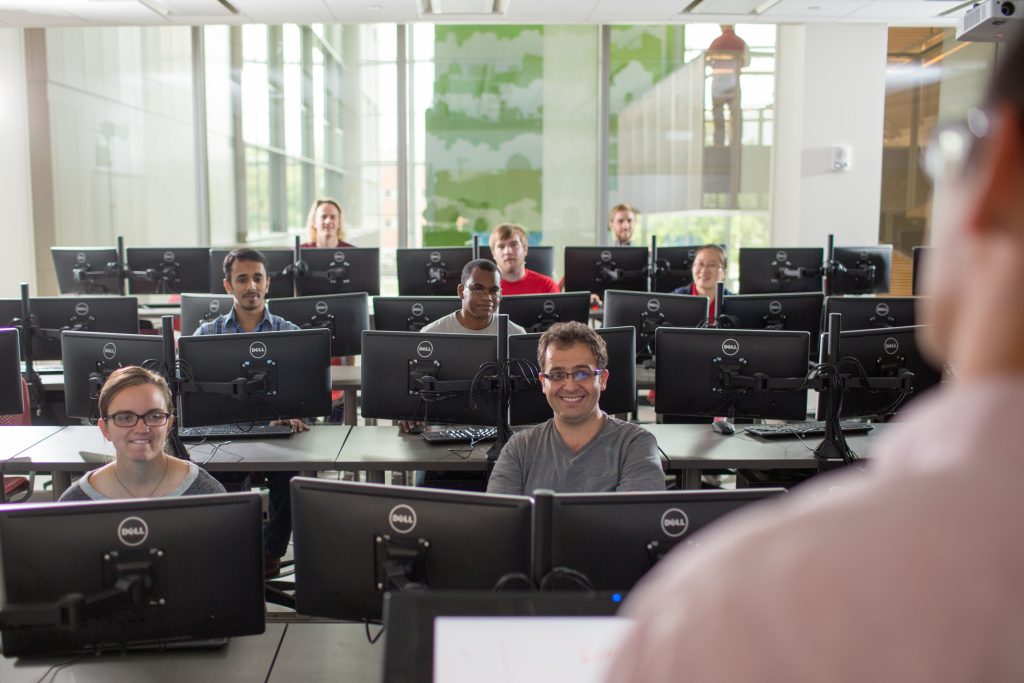 Thousands of new students are beginning their Cyclone Engineering adventure this week, creating new friendships, memories and preparing for their careers.
Clayton Johnson, an engineering academic advisor and leader of the learning community for undecided engineering majors, sees these first few weeks as a critical time to begin the conversation on race, diversity, inclusivity and multiculturalism.
"We are in a multicultural world and work in a global society," said Johnson. "It's not just one aspect you will learn in college and never use again. It's important to think and talk about."
Johnson says he begins discussing the diversity within his undecided engineering major learning community by having the mentors facilitate conversations that he says, "start just with a scratch."
One tool Johnson uses to begin the conversation revolves around the students recognizing their own culture. Throughout a recognition of their own lives and what makes them uniquely different, family heritage, family traditions and family recipes, Johnson hopes that by identifying their own culture they acknowledge that everyone else has one too.
Earlier this year, Johnson, along with Santos Nuñez, multicultural/international student retention coordinator; Ashley Morton, academic advisor for undeclared engineering majors; Mackenzie Schwartz; academic advisor for chemical engineering; Lindsay Frueh, academic advisor for agricultural and biosystems engineering; and Ben McCarty, academic advisor for agricultural and biosystems engineering, presented at the Iowa State Conference of Race and Ethnicity (ISCORE) preconference event.
They discussed how diversity and inclusion relate to the engineering field and how to implement cultural awareness into first-year classes.
The goal of the panel was to provide tangible skills for faculty and staff that work with student groups to help facilitate conversations over diversity and inclusion. Johnson, while a presenter, listened and took away new ideas for his students.
Johnson looks to use events on campus to illustrate the importance of diversity.
"During career fair time, students will talk about resumes and elevator pitches, and you can facilitate the conversation and ask 'what do you think this may feel like for someone who looks completely different than everyone else in the room,'" said Johnson.
While beginning the conversation within the first year is crucial to Johnson, he says the conversation needs to continue throughout their time at Iowa State. Nuñez is known for saying "hit 'em in the pocketbook" to begin discussion.
"If students can recognize that these skills are important in their jobs and in the workforce, then that's going to resonate more than just the altruistic approach," said Johnson.
Johnson hopes to see all instructors on board to bring cultural awareness as an intentional aspect to their curriculum.
"Not every class day needs to be about [inclusion], but it needs to be an aspect of everything our students do," said Johnson.