"Team PrISUm served as the foundation for everything I know today, whether that be collaborating with team members, principles of project management, being comfortable with no clear answer and taking risks," said Cylone Engineer Dylan Neal ('18 mech engr).
While at Iowa State, Neal spent five years involved with team PrISUm. Neal served as project director and was a part of the leadership and competition team for Iowa State's first World Solar Challenge appearance. Neal's team built and raced the world's first Solar Electric SUV through the Australian Outback in 2017.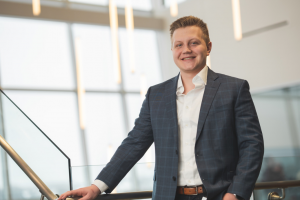 Now Neal applies his experiences from Team PrISUm to his job at HARMAN. As part of HARMAN's rotational program, he has worked in Global product sourcing and in digitalization improvements to global supply chain. Now, he works as a Technical Program Manager with engineers in the product development group and electrical/mechanical validation lab. In 2020, Neal plans to work internationally in Italy where he will work as a technical sales engineer and support the launch of new programs at HARMAN's manufacturing facility in Europe.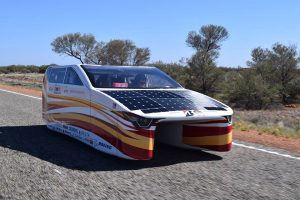 "Joining PrISUm was the highlight of my college career. I learned how to be innovative and work hard. The working world is like an over-sized solar car project – every day I learn something new," said Neal.
"Team PrISUm prepared me for my role at HARMAN better than any internship."