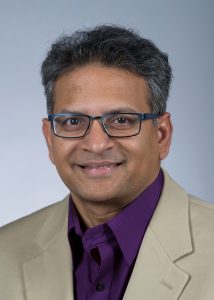 Anson Marston Distinguished Professor in Engineering and Vlasta Klima Balloun Chair Balaji Narasimhan of the Department of Chemical and Biological Engineering (CBE) has been elected a fellow in the International Academy of Medical and Biological Engineering (IAMBE).
The academy is composed of scientists from institutions of learning around the world who are recognized for their outstanding contributions to and leadership in medical and biological engineering. They conduct programs that encourage young people entering the field and promote their development in the early stages of their careers.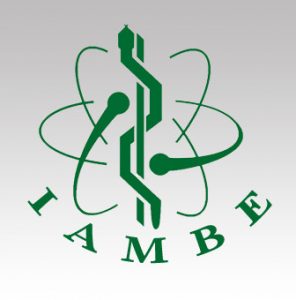 He will be officially inducted at the Annual Gathering of the Academy, to be held in conjunction with the Carnegie Mellon Forum on Biomedical Engineering in Pittsburgh, Pennsylvania September 20.
Narasimhan was named Anson Marston Distinguished Professor in Engineering in 2017. He joined the Iowa State CBE faculty as an assistant professor in 2001 and was promoted to associate professor with tenure in 2003. From 2006 to 2007, he was the director of the Institute for Combinatorial Discovery at Iowa State University. In 2007, he was promoted to professor and also appointed the associate dean of research and economic development for the College of Engineering.
Among the many honors and awards Narasimhan has received are the ISU Foundation Early Excellence in Research Award in 2003; being named Vasta Klima Balloun Professor of Engineering in 2010; being named a fellow in the American Association for the Advancement of Science in 2011; and receiving the Iowa State University Award for Outstanding Achievement in Research in 2015.
Narasimhan's research group is focused on the molecular design of nanoscale polymer systems and biomaterials to precisely control molecular architecture and functionality in these systems. He leads the Nanovaccine Institute, an interdisciplinary team of 65 researchers at 20 universities, research institutes, national laboratories, companies and healthcare coalitions from across the nation working to deliver life-saving treatments and disease-preventing vaccines around the globe. The primary thrust of the Institute is developing a universal influenza vaccine that is reliable, globally deployable and conveys full, lifelong immunity in one dose.
CBE's Anson Marston Distinguished Professor in Engineering and Carole Vohs Johnson Chair Dr. Surya K. Mallapragada was also elected a fellow of the IAMBE in 2017.
View the full listing of IAMBE fellows.