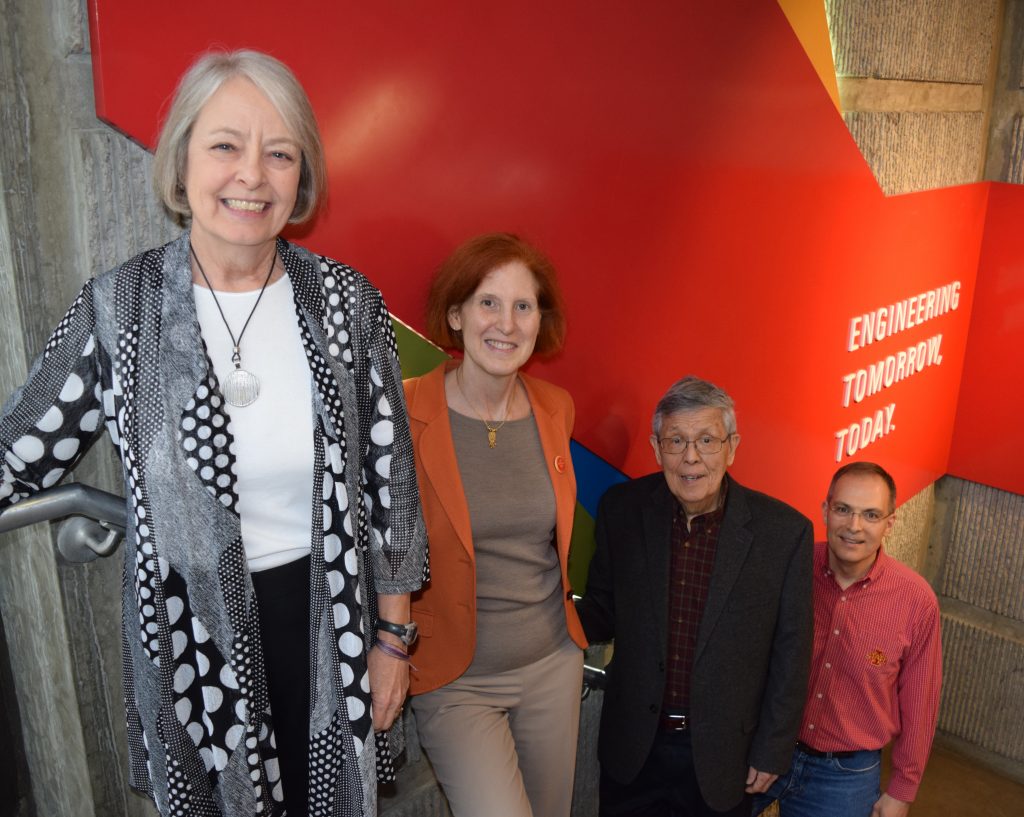 The Judith M. Vance Scholarship was established earlier this semester to honor ME alum and longtime faculty member Judy M. Vance. She holds a B.S., M.S., and Ph.D. all in mechanical engineering from Iowa State University. Vance, who is currently the Joseph C. and Elizabeth A. Anderlik Professor of Engineering and a Faculty Fellow of ISU's Virtual Reality Applications Center, joined Iowa State's engineering faculty in 1984.
Vance, a native of Fort Dodge, was a pioneer in her field in many ways. She was the first woman to achieve tenure in the department and the first woman at Iowa State to chair an engineering department. Throughout her career, Vance has been instrumental in recruiting and supporting female students and faculty in ME.
"I'm very proud and honored to have this scholarship in my name," said Vance. "I remember receiving various scholarships during my undergraduate studies and how important they were to funding my education. I'll always be thankful to the companies that established those scholarships for the help when I needed it."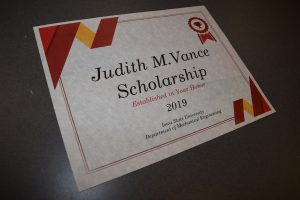 Through her research, Vance has contributed greatly to the field of virtual reality (VR), particularly with a focus on using VR to improve product design and manufacturing. Outside of her accomplishments on campus, Vance has served in various roles for the National Science Foundation and the American Society of Mechanical Engineers (ASME) where she is a Fellow. She holds an honorary degree from Heriot-Watt University in Scotland.
During her career, Vance has advised nearly 50 graduate students and has served as a mentor for countless more undergraduates. Vance's 35 year career at ISU will conclude when she retires at the end of the 2018-19 school year.
"Students are the heart of the university. I've thoroughly enjoyed watching each student explore the potential of mechanical engineering as a career and I'm very honored to have this scholarship to support students in their educational efforts."
For more info and to contribute to the Judith M. Vance Scholarship, click here, or contact Anna Callaway, 515-294-7118, callaway@foundation.iastate.edu